A different sort of saddle fit question
---
So I tried my Vienna on Emmy, I actually like the way it sits, the wither clearance is good, even pressure under the flaps, clear along the gullet, this is when I put it on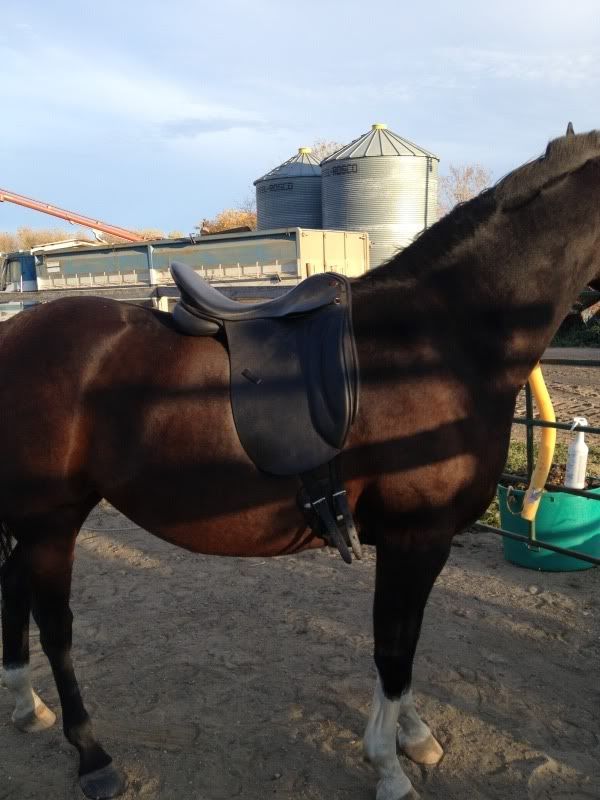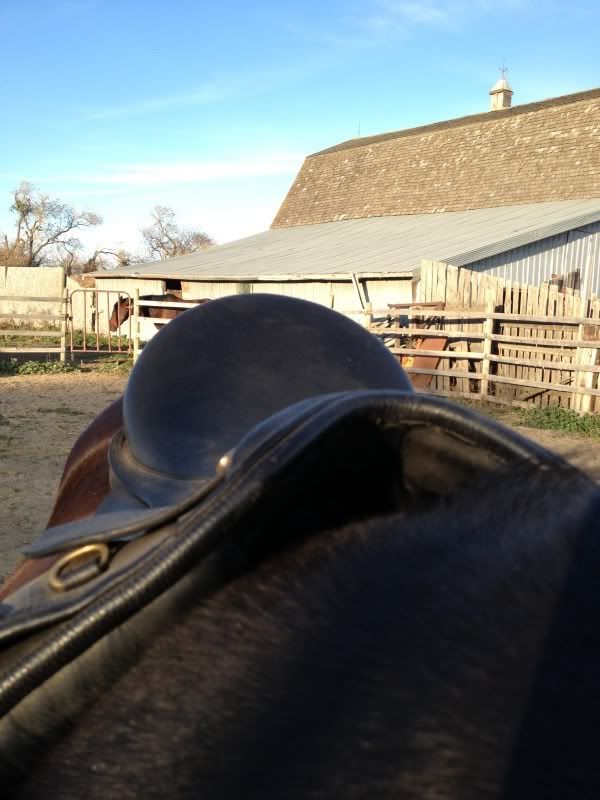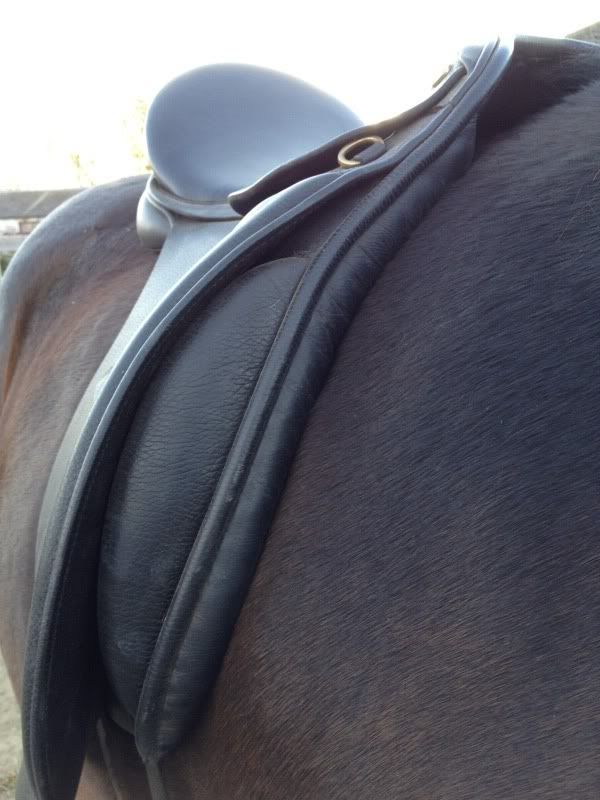 And after lunging for a while
So although I kind of like the fit, it just looks huge on her, what do you think?
Yearling
Join Date: Nov 2011
Location: Beautiful Pacific Northwest
Posts: 1,275
• Horses: 0
It does look huge. I'm trying to figure out why. I think it might just be the deep seat and long flaps, making it look huge.
I'm trying to see that swirl in the fur on her loin indicating where her last rib is. I'm not sure I'm seeing it clearly, but I don't think the saddle is sitting beyond her last rib.
Is it sitting too far forward? I'm having a hard time seeing where the tree points are relative to her shoulder. The girth looks to be in the right place. For some reason, it just looks forward to me. If it's not, I'm inclined to think that it's just the style of the saddle that looks huge, but then I always think dressage saddles look a bit frumpy. I'm sure I just insulted thousands...
Well... It is a dressage saddle, not CC.
But frankly it doesn't look huge to me (may be little funny in the last pics where she seems to stand downhill and with her head turned).
---
"Life isn't about waiting for the storm to pass: it's about learning to dance in the rain..."

"When we are no longer able to change a situation - we are challenged to change ourselves."

"How people treat you is their karma; how you react is yours."

Looks to be an exc fit. Don't fret it. It's right at the far edge of the swirl which is good.
I think your perspective is skewed after working with Ben and how tiny that big boy makes saddles look.
---
All I pay my psychiatrist is cost of feed and hay, and he'll listen to me any day!


LOL, don't know what you mean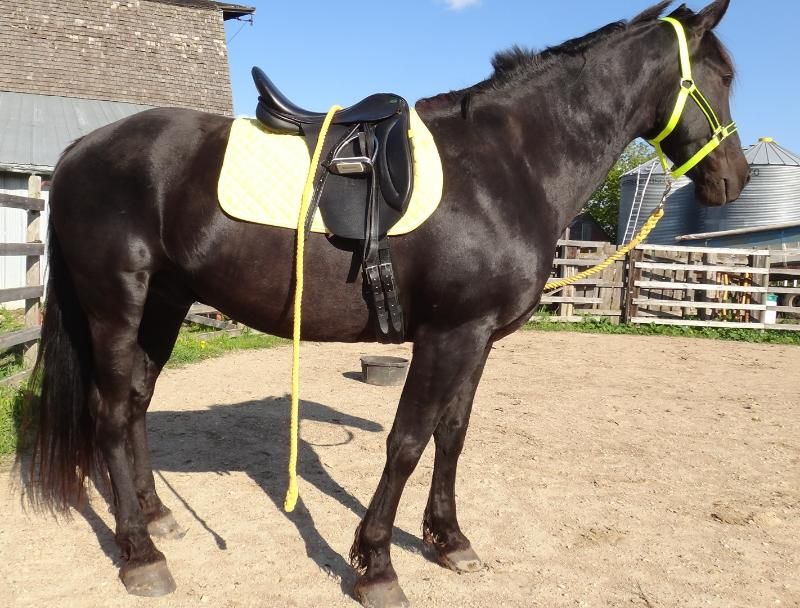 Emmy is 15hh and built like a brick out house, she is no whimp, but to me it looks like the saddle is eating her..
I love that saddle, and if I can use it until she slims down a bit that will be awesome