Full-Cheek Bit makes it's tribute to my living room!
---
I love rhinestones & I love horses <3 Here's what I did with IB's full-cheek bit, I've used it on him & it looked good.. but it looks even better as a déco item in my living room <3 <3 -- I've done the same thing to my spurs lol
Do you use any of your horse-tack as déco items in your homes? Show us pictures s'il te plaît =)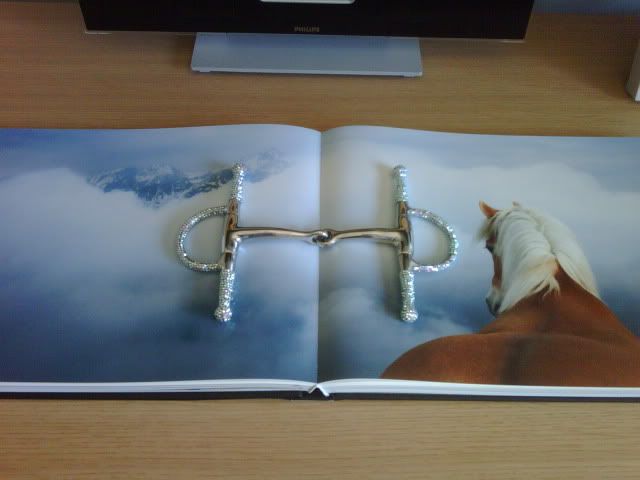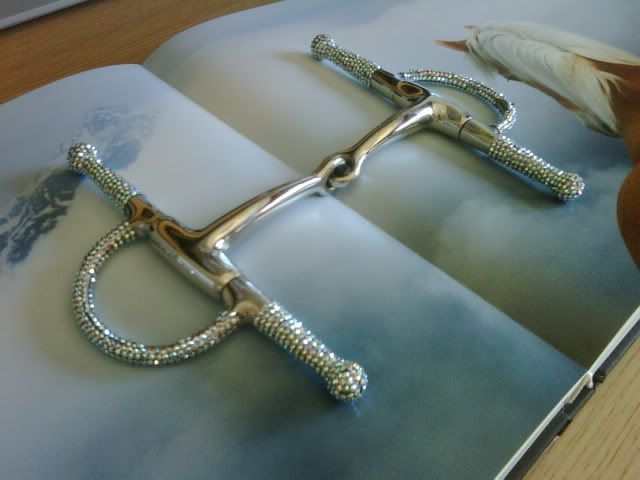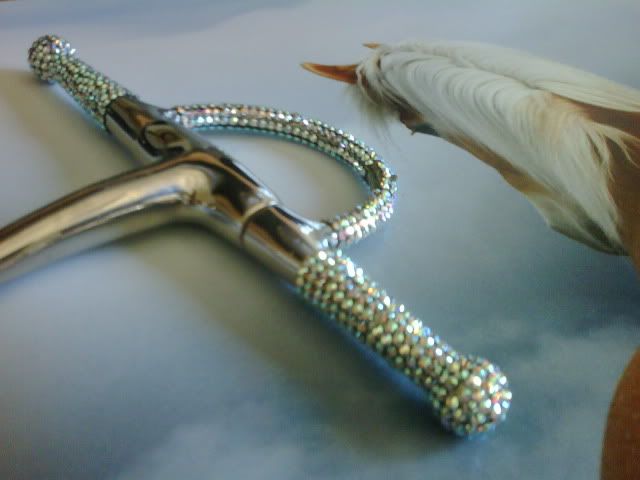 so did you put the rhinestones on???? that's pretty! what are you using it for?
yes! I use Gem-Tac glue to make them stay put without compromising the brilliant sparkle of the rhinestones <3
That's awesome! I would probably hand it up instead of using it too!

As of right now I dont have any horse tack as deco, but I would like to have stuff once Tom and I get a house.