GPA/IRH stripes
---
Ok so I LOVE my GPA.. i actually have 2, a black on Black for schooling and a velvet for shows. Well i love getting creative with my stripes. And I know alot of other people do too.
Heres my current master piece.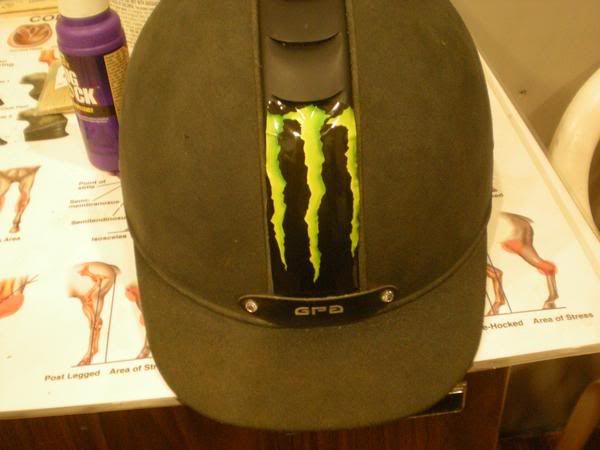 now you have to understand, my horses name is monster... and MOnster Energy is my favorite drink :)
creative eh?
I wanna see yours :)
Thats awesome! I don't do anything fun with mine. :(
haha, that's great! I have the silver stripe so I don't put anything on it.
If its like your show helmet.. what I did before I got my velvet GPA was put the first letter of my first name on the back. Its in no way gawky and untasteful, just adds a little personality. Im deff. not putting one on my velvet one though... only becuase its on my schooling one