Hackamore.
---
Today i bought a Hakamore. I tried it out and it seems to help, Clippy rearing and tossing head problems. Does anyone here use a Hakamore for barrels/Gymkhana? And what kind of bridle would i need for it(i used a nylon bridle and it is to loose. So i want a leather one) Any pics of the bridles would help:)
Is it mechanical? Leather headstalls are fine and you can use them during barrels or whatever. Make sure you are very light in your hands though as they can be very strong if you ride with a lot of contact.
What do ya meen by mechanical?
Does the "bit" kind of look like this: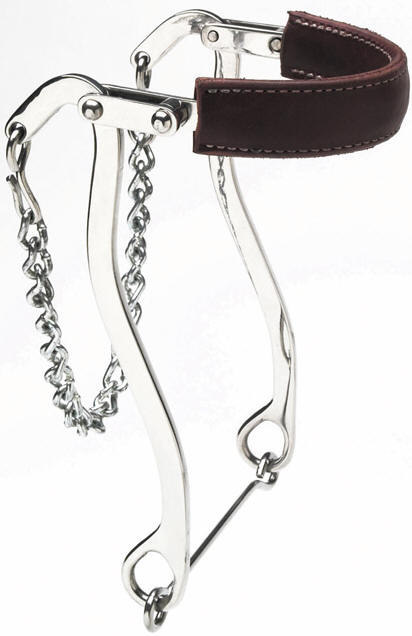 Yes, but the noseband is different. Looks EXACTLY like this one.
You can use a normal leather headstall to attach:
Ok, thanks. The ones i have, have a noseband around it. Next time i go out i will buy a normal one tho.
Yeah. Just any normal western headstall. They usually don't have cavessons attached :)