help in the helmet department
---
i am in need of a new helmet but there are so many options that i dont even know where to start.

i had an old Troxel Legacy-Gold helmet (about 9 years old). i finally retired it earlier this year. it had been through a few really good falls (i know, i know, i should have replaced it a long time ago) and it finally fell apart on me.

we really dont have any options for trying on helmets around here so i will have to buy from online. the local feed/tack store only carries Troxel dakota helmets. i bought one so i would have a helmet but it is nothing like my old helmet. this has got to be the most uncomfortable thing ever. i get a headache within a couple minutes of putting it on and it makes my head sweat like no other.

i live in the desert. our summer temps get well over 100 degrees so i need a helmet that will breathe really well. i ride both english and western. it just depends on my mood that day and what horse i am riding. i dont show anymore so it does not have to be a show type helmet. i just want something that is going to be comfortable for long rides in the Arizona desert and doesn't look absolutely awful (on top of being really uncomfortable, the Troxel Dakota makes me look like a mushroom head).

i am willing to spend a decent amount of money on a new helmet if it means that it will be comfortable and look halfway decent. i would prefer to find a helmet that comes in a matte black type finish (my jumper show days have rubbed off on me), but safety and comfort come first.

where is a good place to start in my research for the perfect helmet?
I'm a big fan of the Tipperary Sportage. Under $100, and they don't make you look like a bobble head.
---
You want the truth? You can't HANDLE the truth!
Third vote for Tippery Sportage.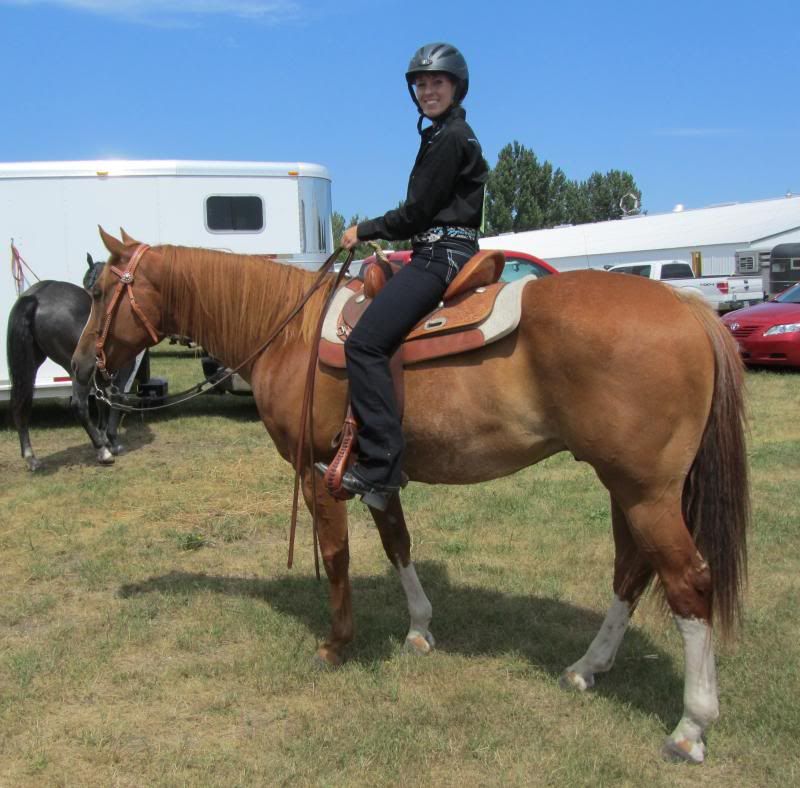 ---
∞•*˚ Βгįťţαňγ ˚*•∞
It is not enough to know how to ride; one must know how to fall.
Ovation Schooling helmet- I've had mine for a few years and love it. Lightweight, extremely low profile, breathable, inexpensive, and comes in quite a few color options!