Help identify!
---
So this saddle was given to me by a civil war reenacting friend. I was wondering if someone could tell me what it is, what it was used for and how much it's roughly worth. Thanks!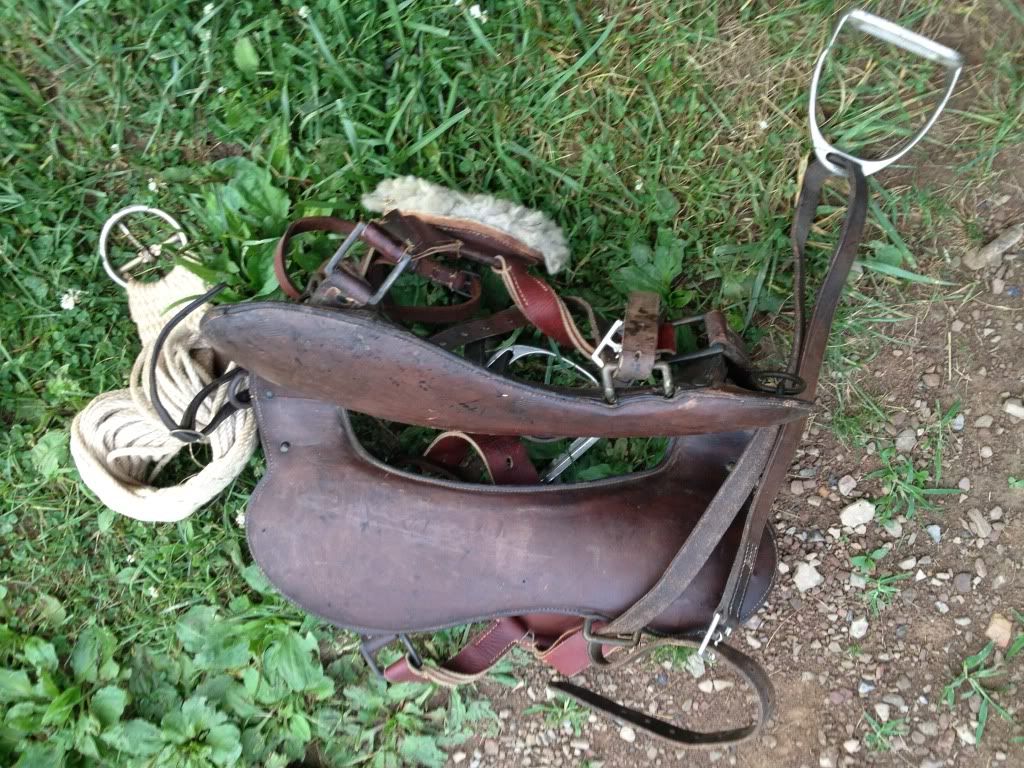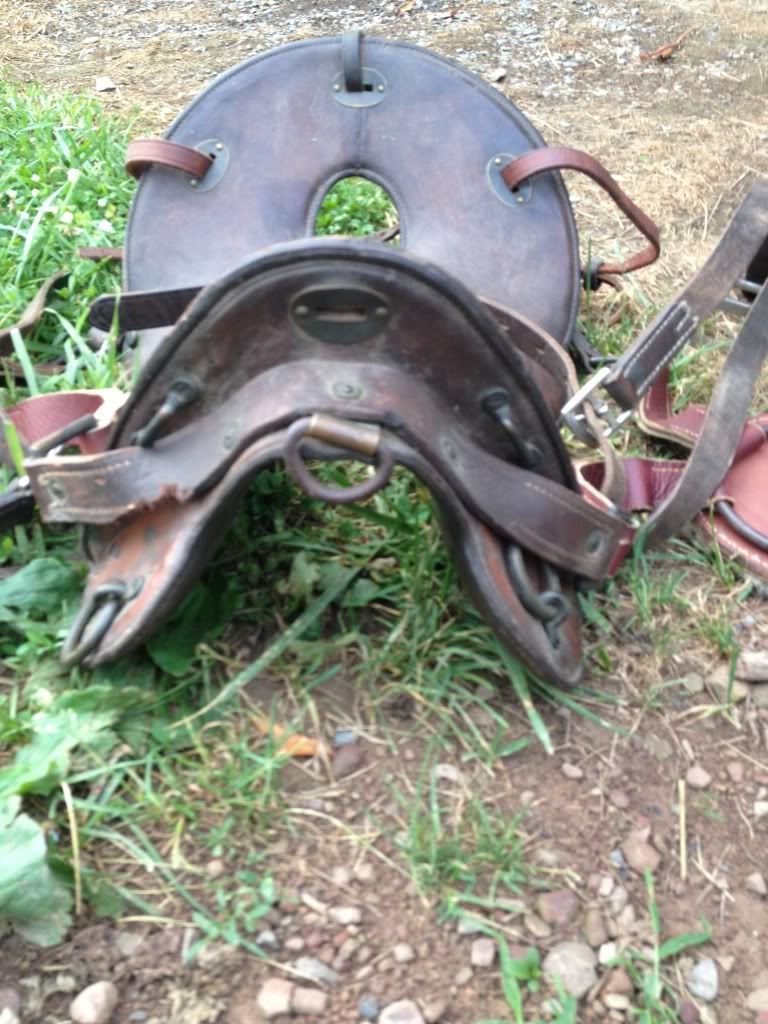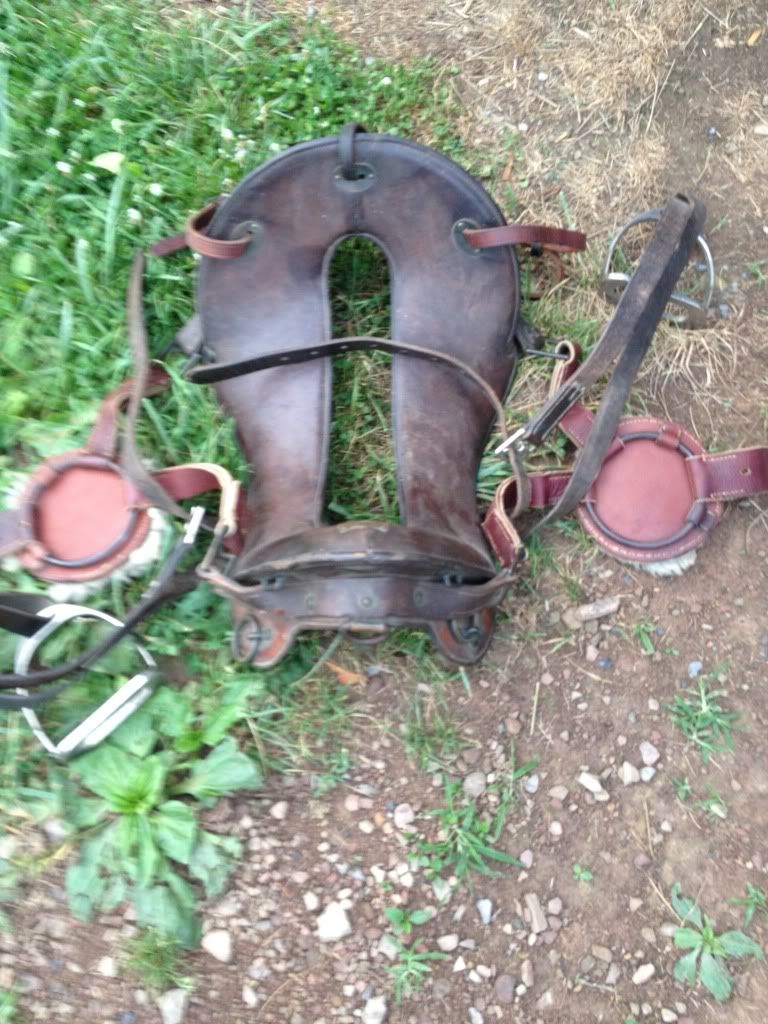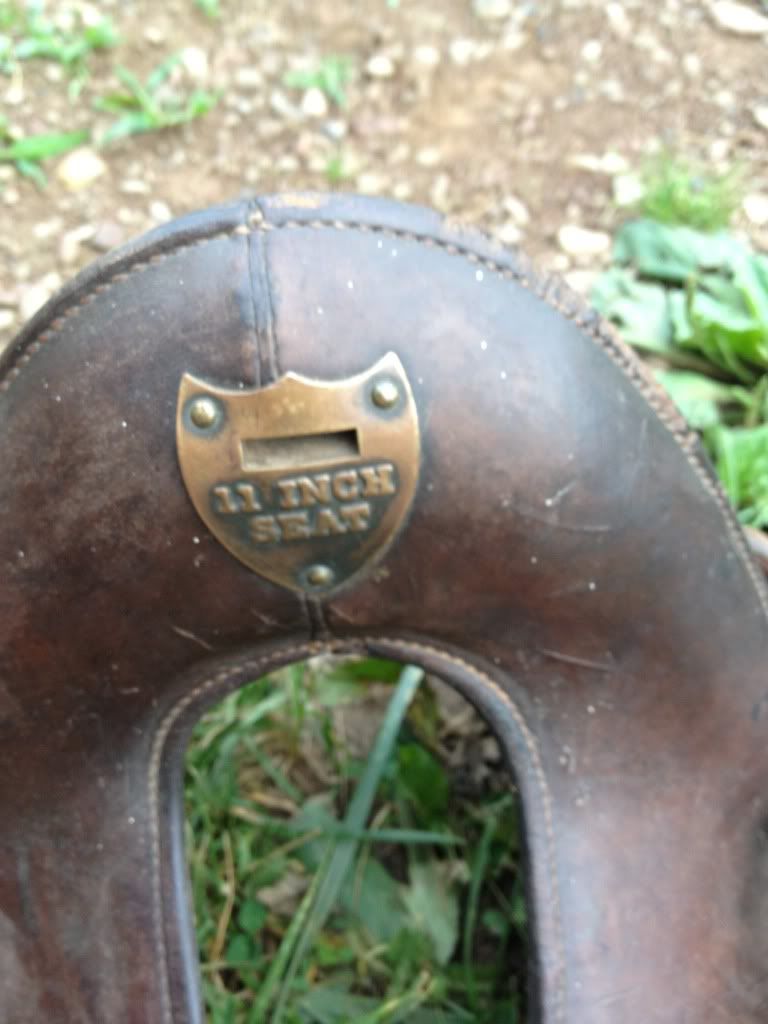 Posted via Mobile Device
It's a mcclellan.
---
Proud owner of ~Mana: 6yo Arabian gelding~Pearl 13yo Arabian~Danzer 14yo Arabian mare~ Tiny mini filly
It does look an old army saddle. This is a random thought as I'm no expert on army saddles - a lot of the original rigging/straps have been replaced so the value on it is not likely very high. Have you tried riding in it? How does it feel?
Yeah I have. It doesn't feel bad. It sits on my horse rather nicely and is actually kinda comfortable.
Posted via Mobile Device
This is a re-rigged 1904 McClellan in very good shape--no broken tree and nobody tried to burn it when they did so to many McClellans after WWII. (They didn't think that they'd even need them again.) The original girth had wool fleece and was a very short and wide string girth. The original stirrups were metal, resembling English stirrups. They came in 11", 11 1/2 " and 12" sizes. That stamped plate is worth as much as the saddle, or, maybe, more bc the government stopped making the stamped plate in 1942. The design is patterned after a Prussian and Hungarian Cavalry saddle that General McClellan came across in the 1850's visiting Europe. It made for a lower pommel and cantle than the Grimsley, it's predecessor. It was the US Cavalry private through non-commissioned officer's saddle from 1959 to 1942. Many that you see, including THIS saddle, are as old as 151 years old bc they just kept changing the rigging on them. There were more McClellans produced for the US Civil War than at any other time in our history. Originally, there was just a wooden tree covered in rawhide. During the Indian War period they covered it with leather and dyed the leather black, Pre WWI through the 1930's they changed it to the color leather you see here.
The original quarterstraps made this version of the McClellan adjustable forward to where we now place our girths to further back, like the 1858 and 1874 versions. Somebody pulled those and put in modern "period" quarterstrap rigging, non-adjustable. I makes using a martingale hard to adjust. =/
Here is my DH on our TWH, "Merry Boy's Hart" about 10 years ago.
You are missing guards on the stirrup leathers and I cannot explain why the stirrups are on wrong--every time I clean my McClellans I have to keep one intact so I put them back on correctly, bc they LOOK wrong when they're right!
Watch the piece of quarterstrap rigging in front of the pommel bc it's starting to rip. That's a problem, put it can be replaced.
Here we both are--GOING ROGUE, "Confederate"---Say it ain't SOO!!!"--bc we were Union, through and through during the time we were in the hobby. =D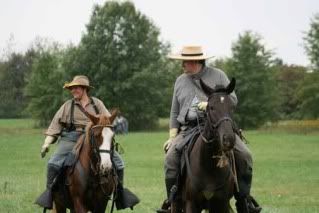 Here I am in 1987 with the flag. The paint is also my horse.
Thank you so much for your response corporal! That was great information! I also love yalls costume interpretation. It looks very authentic from what I can see and that's always a great thing to see in today's reenacting hobby! Thanks again!
Posted via Mobile Device
Really cool information and beautiful pictures!