Help identify this saddle
---
Help identify this saddle brand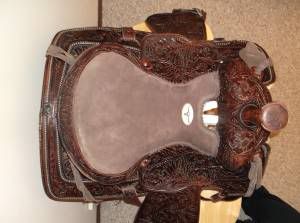 Based on the logo it's possibly a Longhorn. Need more pictures and a description to better identify.
---
I'm not arguing with you, I'm just explaining why I'm right.

Nothing sucks more than that moment during an argument when you realize you're wrong.

It's not always what you say but what they hear.

---
Last edited by iridehorses; 01-09-2012 at

03:33 PM

.