Help? Tack Swap....
---
Hello! My 4-H is having a tack swap tonight and of course I waited until the VERY last moment to get stuff ready, and price things but I need help on a few items. Most of my things are cheap things I just dont need anymore and have no idea why I have them, like brand new large front SMB's, or brand new medium bell boots, when my horse wears neither of those sizes!
Here are the items in question. I paid $50 for this show halter about 6 years ago, and now that I have a bay, who for the life of me, will not do halter, even if he did halter I would not let him wear this color, trust me its pretty bad.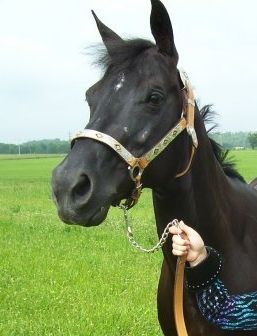 Then I have this show shirt that I have had for two years. I got it at a 4-H benefit auction thinking I would wear it and never did. I think I paid $70 for it. It was kind that "SHINEY!!! I have to have it!!!!!!" It was custom made by our 4-H leaders mom.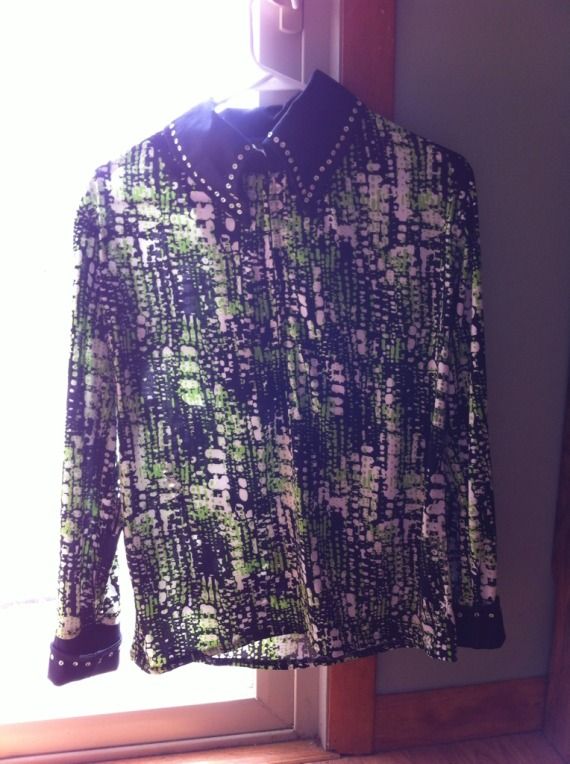 Thanks :)
BUMPPPPP! The tack swap is in two hours...