How much should i sell this saddle for?
---
My australian saddle doesn't fit my boy anymore, so was planning on selling it, but am not sure how much to advertise it for. It's in very good condition, and is handmade by the australian stock saddle company.
Here are some photos. Please help me out...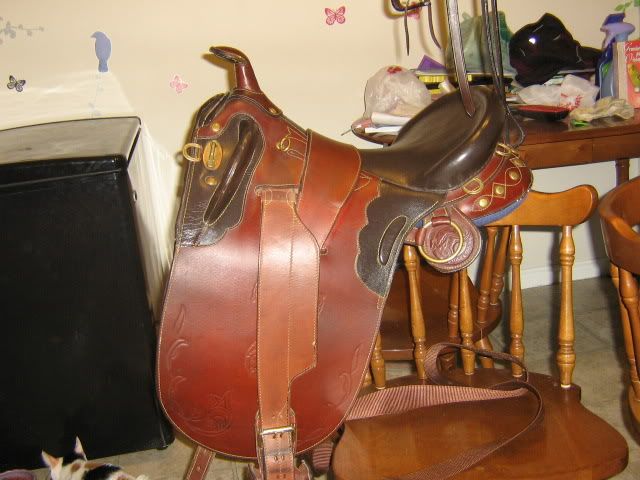 Check ebay and other tack classified sites and see what comparable saddles are selling for.
No offense at all here, it looks like a knockoff. Doesnt say 'co' on the logo, and as I remember ( had one of these not long ago) the kangaroo tail extends outside the circle on a real one?
Posted via Mobile Device
I'm afraid that katalu is right - it is a knockoff, not a real Australian Saddle Co saddle. It is most likely an Asian built saddle and of poor quality.

I would not pay more then $100 for it.
---
I'm not arguing with you, I'm just explaining why I'm right.

Nothing sucks more than that moment during an argument when you realize you're wrong.

It's not always what you say but what they hear.

Yep, the logo's all wrong. Definitely wasn't made by the Australian Stock Saddle Co.
---
You want the truth? You can't HANDLE the truth!
Thanks for the replies everyone! I traded a western saddle I had for it last year (thank god not an expensive saddle)- nice to know its a knock off though.
Thanks for the information.
Posted via Mobile Device
If you are interested in selling it I may know of someone who's interested :)
Posted via Mobile Device