I found this strange lump on her back, affects saddle fit
---
Well between her neck and her back :o :o what do you think it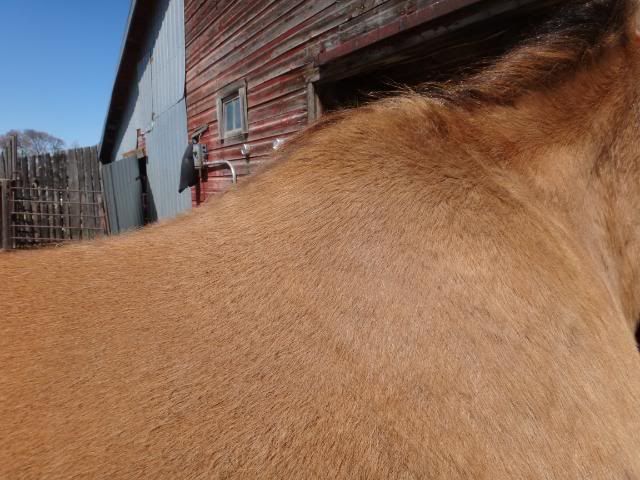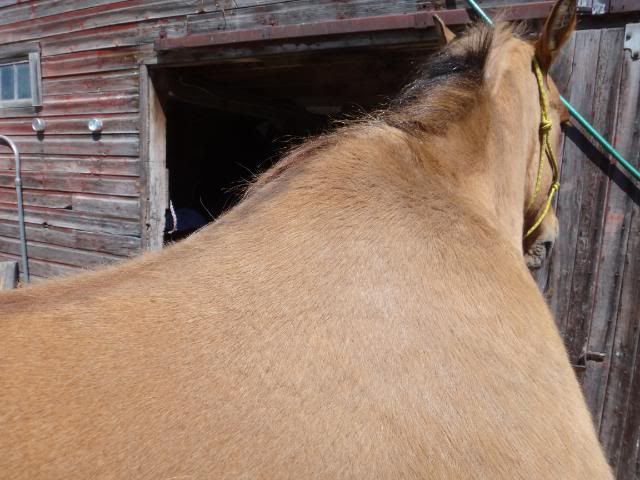 Whatever it is it's making saddle fitting a nightmare, I've tried on my extensive collection of saddles bought to fit horses without an odd lump, so I'm struggling. This one looks the closest, but is a little tight on top there, by that odd lump, but it follows her contours nicely else where, do you think it may work with a half pad, or wouldn't you risk it at all?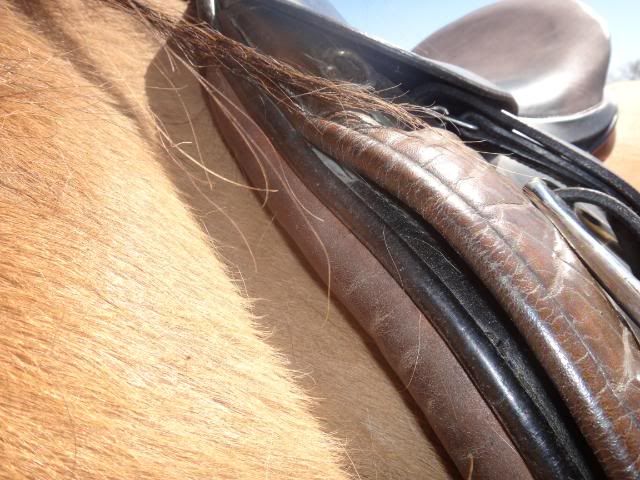 2nd best was this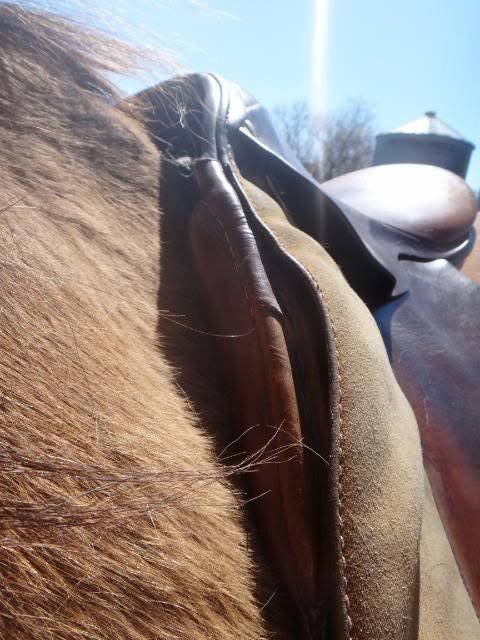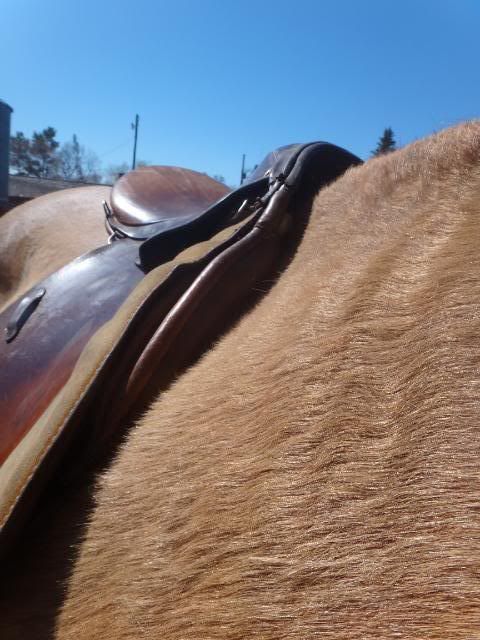 What do you think?
I don't see an odd lump.. can you point it out, maybe circile it in MS Paint or something? Those saddles don't fit her wither well at all.
---
The lovely images above provided by CVLC Photography cvlphotography.com
Arent those just her withers?

Lol.
---
If your horse says no, you either asked the wrong question, or asked the question wrong.* ~Pat Parelli
Ah withers that's it indeed.
You see I share my life with many round Haflingers and a fatty appy, so this is totally strange to me, ACTUAL withers
WOW.
So all the tack I have is to fit round horses, not ones with, what's the word again withers.
Seriously I have a range of saddles here, the narrows are just to narrow, and just not her shape at all. The first one there is my dressage saddle, which at least is the same shape as her, just low on her withers.
She will change shape as she fattens up a little and starts to muscle, so I'm looking for something that will do for now, with the help of of a half pad or similar.
I love my wither relief pad for Froggy (who's withers make your girls look tiny!). I could seriously dump thousands into finding a saddle that fit him and in 2 weeks, it wouldn't fit again. I use this one under my english, western and aussie saddle for a little extra wither protection.
High Wither Relief Pad - This Wither Relief Pad provides balance and a secure position to the saddle
Some day, some how, I will find a way to build his topline enough that I can get rid of the pad...until then, I shall rock the wither relief pad and pray for a miracle.
I reckon I'm a month to 6 weeks away from actually getting on her, so hopefully I can build up her top line with some ground work before I need a saddle to fit well enough to take any weight. She is still working with a training roller as yet.
omg lmao I was like "huh what lump *rubs eyes*"
I tell you it's an odd experience