I have lost faith in side-ears!
---
With certain bits anyways....
Long story short - sweet six bit + side ear = heart attack
So, I'm shopping and need help from you guys!
I guess you need to see my tack right now, minus the headstall:
(Not that im overly picky for matching...)
And the equine in question that many of us know all too well: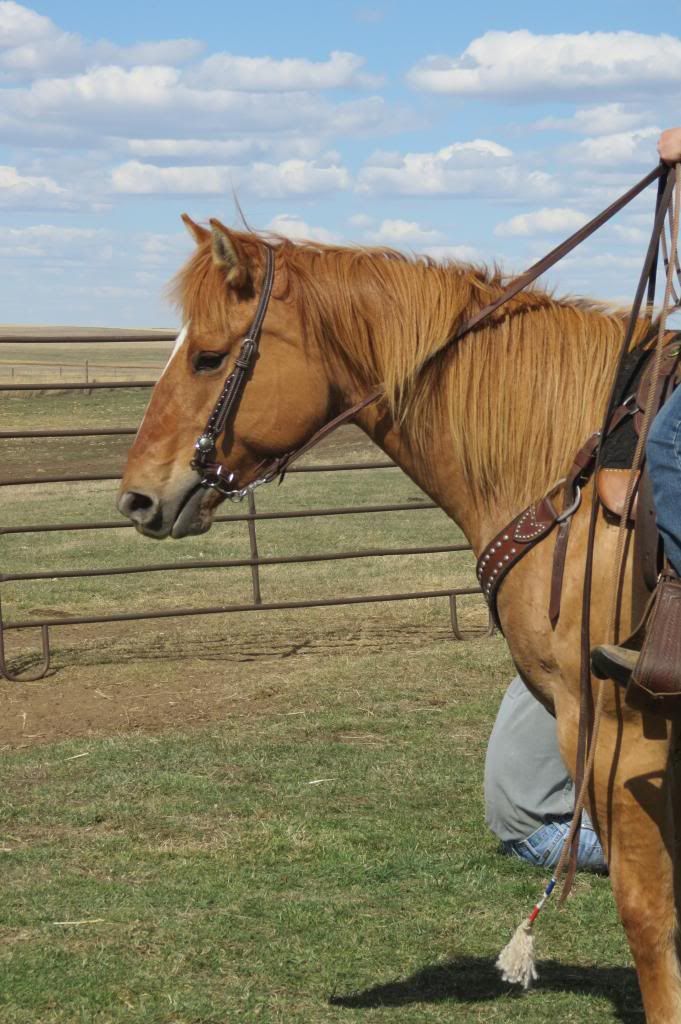 And this is the headstall I am replacing: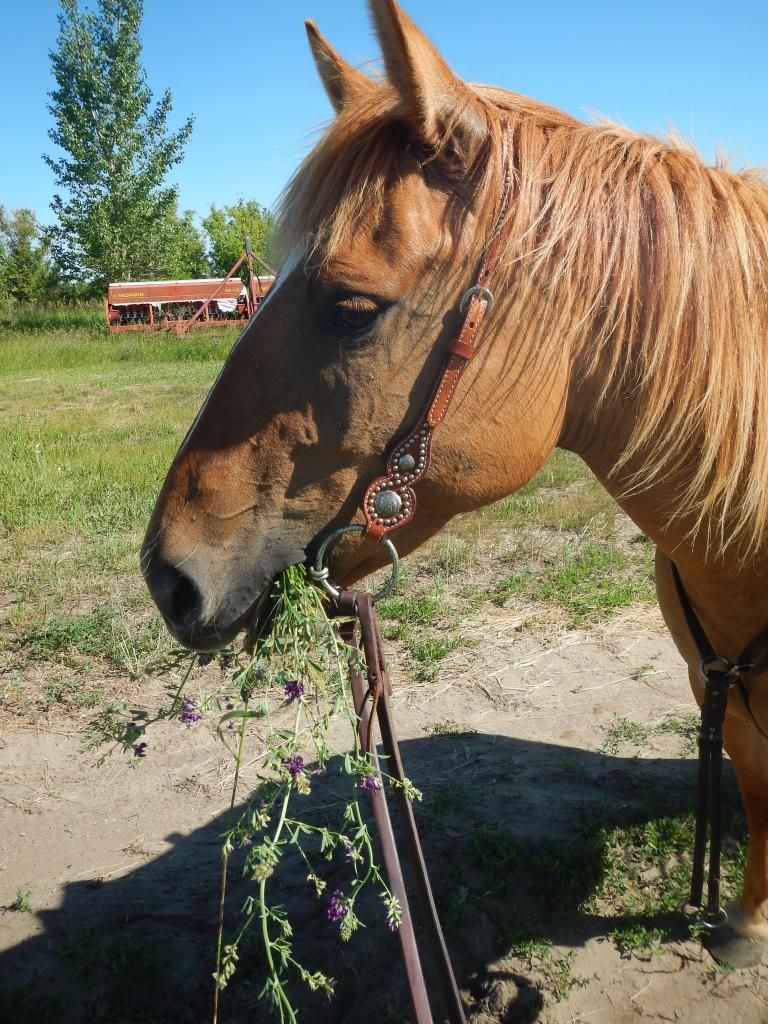 Okay, so before I turn you guys loose to help me search, I need some opinions on a few headstalls I have found.
1)
2)
3)
4)
5)
6)
---
1 is so pretty!!! It'd go great with your breast collar and with her lovely colouring
---
"Strength is the ability to use a muscle without tension"

The first one is gorgeous. Can I just say that your horse is so adorable?! A real looker... :)
pick the headstall with the fewest sharp corners or edges. functional is more important than pretty.
and, why "heart attack?" I don't understand.
Quote:
and, why "heart attack?" I don't understand.
I think that what the op might mean to say is that the headstall had a critical malfunction that a very inopportune time. That is to say, the whole thing came off the horse's head.
I've heard of it happen before, and I can't imagine that it must have felt like when it happened. I'd have had a heart attack too!
---
The perfect horse isn't always the perfectly behaved or trained horse. Sometimes, the best horse is the one that makes you earn that perfect ride. Work for it, don't give up, and listen to what your horse is telling you.
I like 1 and 6 the best. I don't like a head stall without a chin strap. It's just to easy for it come off.
---
So in lies the madness, the pursuit of the impossible in the face of the complete assurance that you will fail, and yet still you chase.
I am torn between 1 and 6... and thats just one store!!!
AAAH
And by the mini-heart-attack.... it didnt fall right off, but it very well could have!
I havent had one come off unless the horse was rubbing, and even then, some horses can get browband/throatlatch headstalls off.
I have a photo... btw... it was the first barrel in a barrel run and I didnt notice the bridle until after.... SCARY STUFF MAN
---
10)
11)
12)
13) I've always had a soft spot for this one...
---