Lets See your Saddles
---
This should be fun but post a picture of your saddles that you use, English or Western. And tell what it is so we know. Have fun!
---
Here is the one I use the most. It is a stock saddle (aka aussie saddle)
29032011111.jpg
Also a sort of top view and the saddle blanket was a bit crooked so it looks funky lol
01032012759.jpg
---
My two horse Apache and Sammy are my world
along with our dogs Patch and Bear.
But I will always love you Jimmy R.I.P
this is the best pic i have of my western saddle. i like it! really comfortable. My sister is always stealing it from me. She would more if she could carry it better lol. It's a little heavy.
Wade.jpg
I had this one made for me by Southern Trails (a member here) last year.
---
I'm not arguing with you, I'm just explaining why I'm right.

Nothing sucks more than that moment during an argument when you realize you're wrong.

It's not always what you say but what they hear.

yep a bit presumptuous on the western or English, thing. There are others.
This is mine right now, older than me and weights a ton, maybe not the prettiest thing but it works. The blue and black pad in the corner is my old saddle pad, the rest is junk I through in the corner out of the way.
Cant seem to find any of my English saddle but here are a few of my Western Saddle.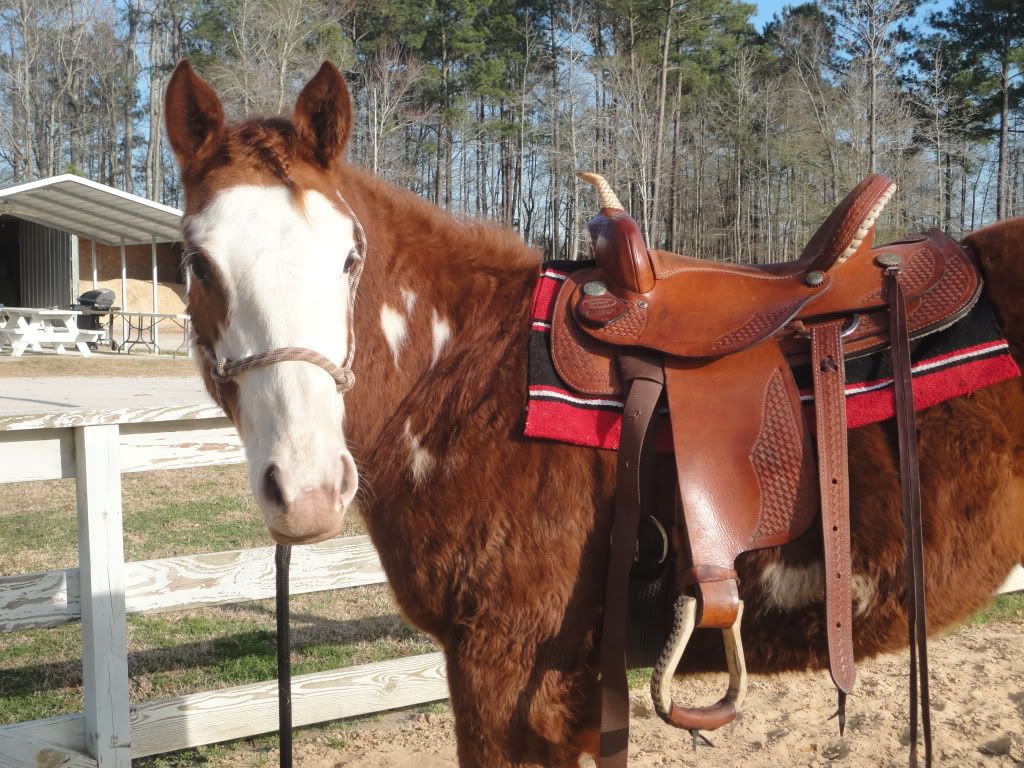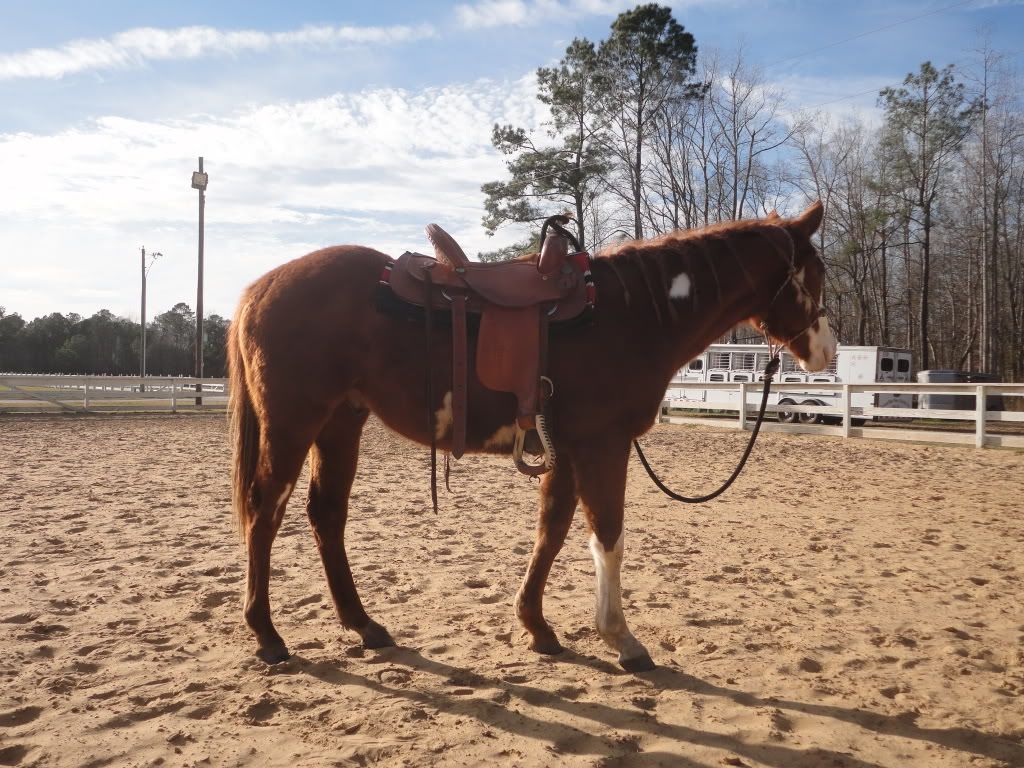 Well Western seems very popular but very nice saddles all.
---
Here's my stock/aussie saddle, a Kimberly Synthetic Endurance. This is my main go-to saddle. I love it so much.
And then this is my Bighorn synthetic western saddle. This one is my "lazy day", slow ride saddle.
---
Fabio - 13 year old Arabian/Lipizzan gelding

~
Rest peacefully, Lacey.