Looking for a saddle on a budget?
---
My advice, be patient, because the bargains are out there, please people those who have found treasures share them here.....
Here is my latest one, for under $200 I am the proud owner of a 19" Stubben saddle, yes it is older, yes it has a couple of minor dings and scrapes, but they are cosmetic, and I need to do some cleaning, a lot of conditioning and a little stitching, but I am far happier to own this
Than I would be owning this
19" All Purpose English Saddle Pkg Havanna Brown Regular Tree 5 Yr Warranty | eBay
ETA.....the wrinkle on the flap is because I had just dug it out of its shipping container
GH, I'm going to have you look for my saddle for Lily when the time comes.. I suck at bargain shopping! Beautiful saddle!
5 year tree warranty? They're gonna get a lot of returns ;)
Beautiful
older Stubben, GH! Great find!
I paid more than you did for my 17.5" Siegfried, but I still think $450.00 was a huge bargain compared to what it could have gone for.
Mine came to me in pretty good shape, but did need a little TLC.
---
You want the truth? You can't HANDLE the truth!
Yearling
Join Date: Nov 2011
Location: Beautiful Pacific Northwest
Posts: 1,275
• Horses: 0
Wow! Gorgeous Stubben, GH!
I could never afford a new quality saddle. But then why would I, when I can find the same quality in an old saddle, at a fraction of the price, with leather that doesn't squeak
. I'm fondest of the old German saddles: Passier, Stubben (with the softer seats), Kloster beim Schonthal, and AG Felsbach (might be Swiss?).
First my baby, a 1977 Passier VS. It's in mint condition. I got it for $300 including shipping.
Second my latest, a 1980 Passier VS. It has more wear, but everything is good and solid. I got it for $70 ($105 including shipping and conditioning products I used to restore it).
And my daughters' pony-club Collegiate from the late '70s. Got it for $120 including shipping. It had new billets and new foam panels.
Keep those old saddles alive and kickin'.
Yearling
Join Date: Nov 2011
Location: Beautiful Pacific Northwest
Posts: 1,275
• Horses: 0
5-year warranty on that saddle in the link. So they expect it to be in rideable condition for a whopping 5 years (which I think might be a stretch). And all the saddles posted here have lasted 30-40 years and have plenty more years to go. Hmmmm... What's the better deal?
This was my first, and still my favorite diamond in the rough, a Simco saddle, listed by someone who had no clue what it was.
It arrived looking like this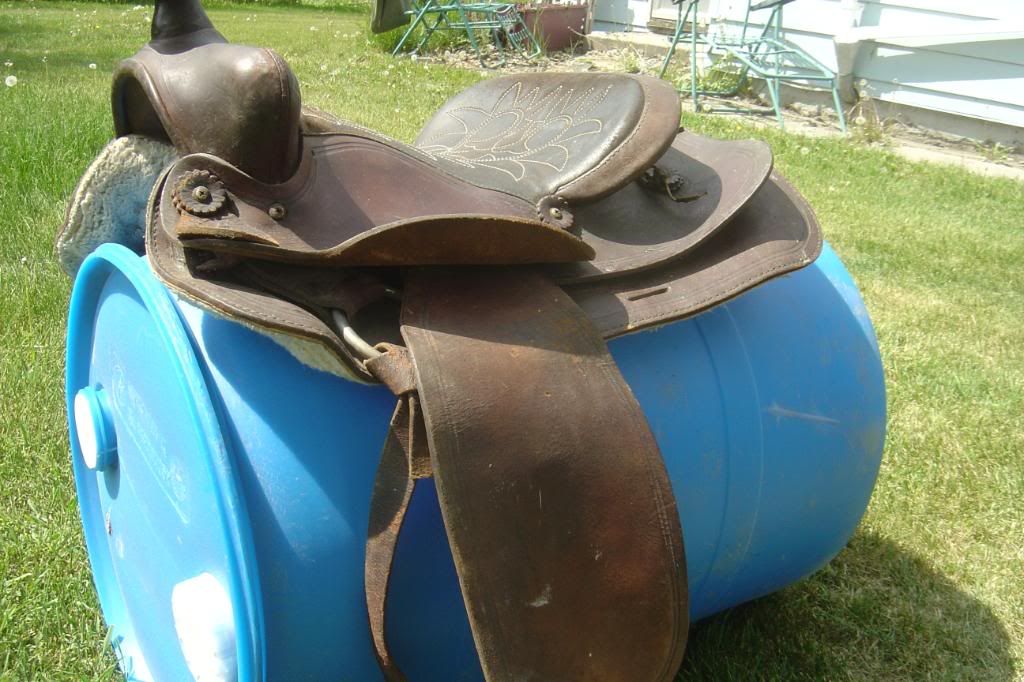 and after cleaning, conditioning, a new set of leathers, some new stirrups, when I say new, I of course mean new to me
it looked like this
I cost me $50, I put around $75 in bits, and a lot of love into it, I was proud of that one.
GH you haven't restitched the horn. Saving the best for last? If you need help doing it pm me. You'll need the proper thread. If you don't have or can't get any let me know and I can mail you about 6' which is plenty. A horn, unless hand made is alway done with the chain stitch which if broken will unravel. The two-needle technique means that if one thread breaks the other will hold. I do that on all horn and harness repairs. BTW Nice job on the saddle.
I did restitch it before I sold it...when I bought it I knew my butt wouldn't fit, but I was prepared to take a chance because I thought I could upgrade it and make a profit, and I did, so I did another one.
I bought this for $25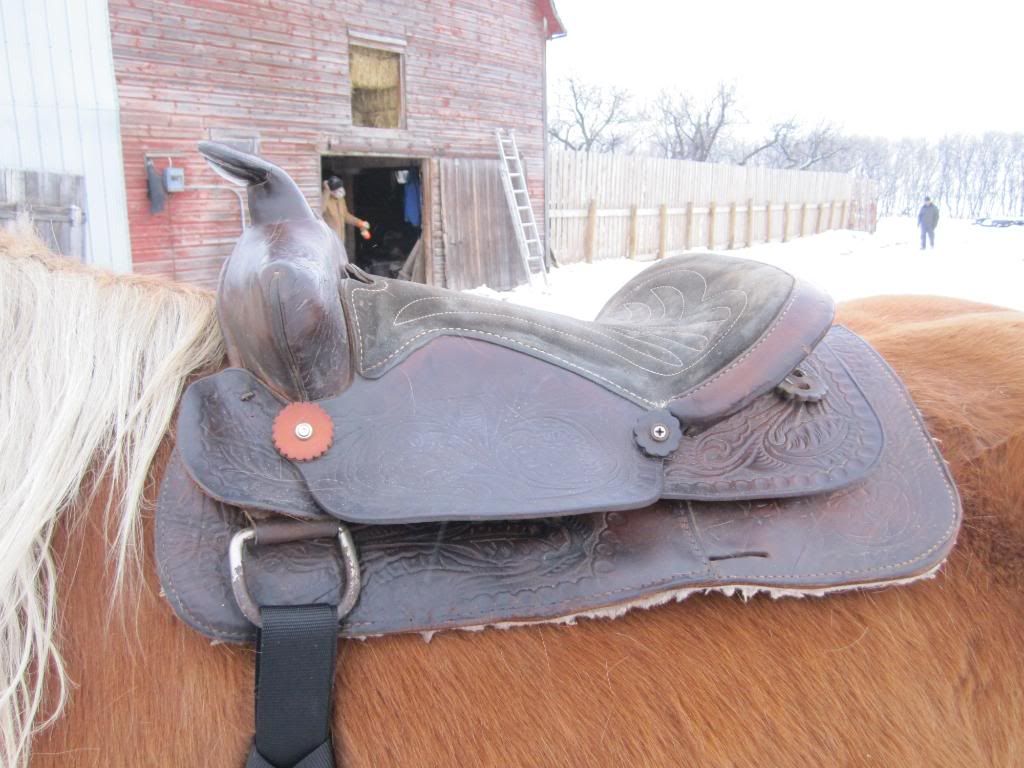 These for $40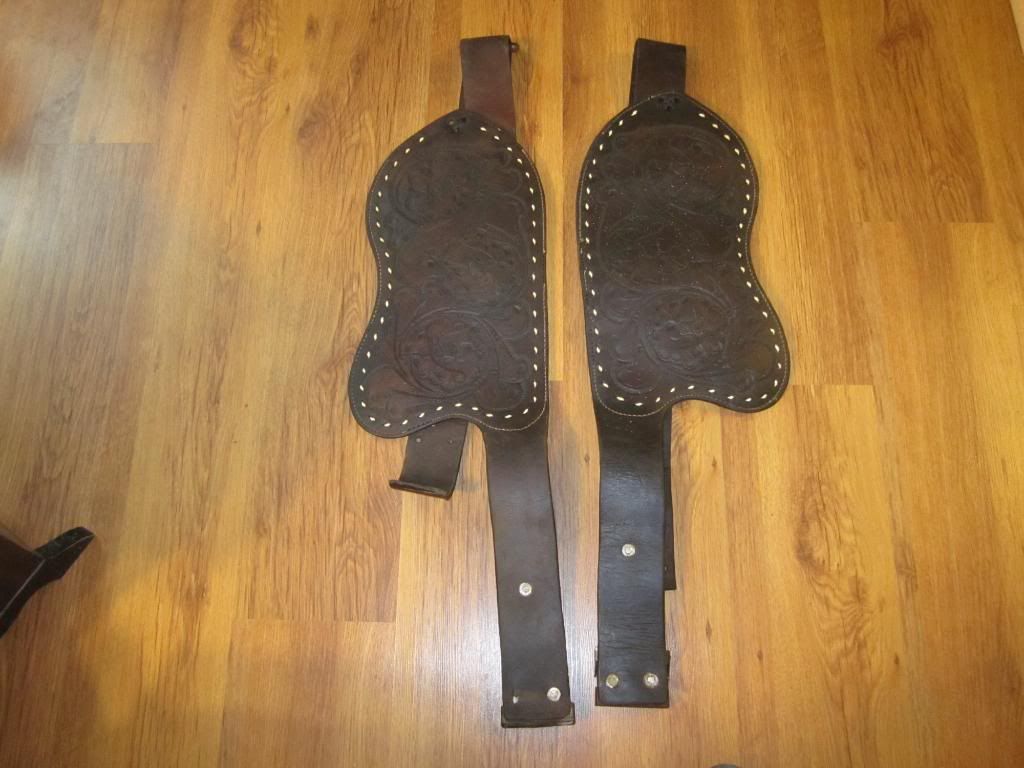 And made this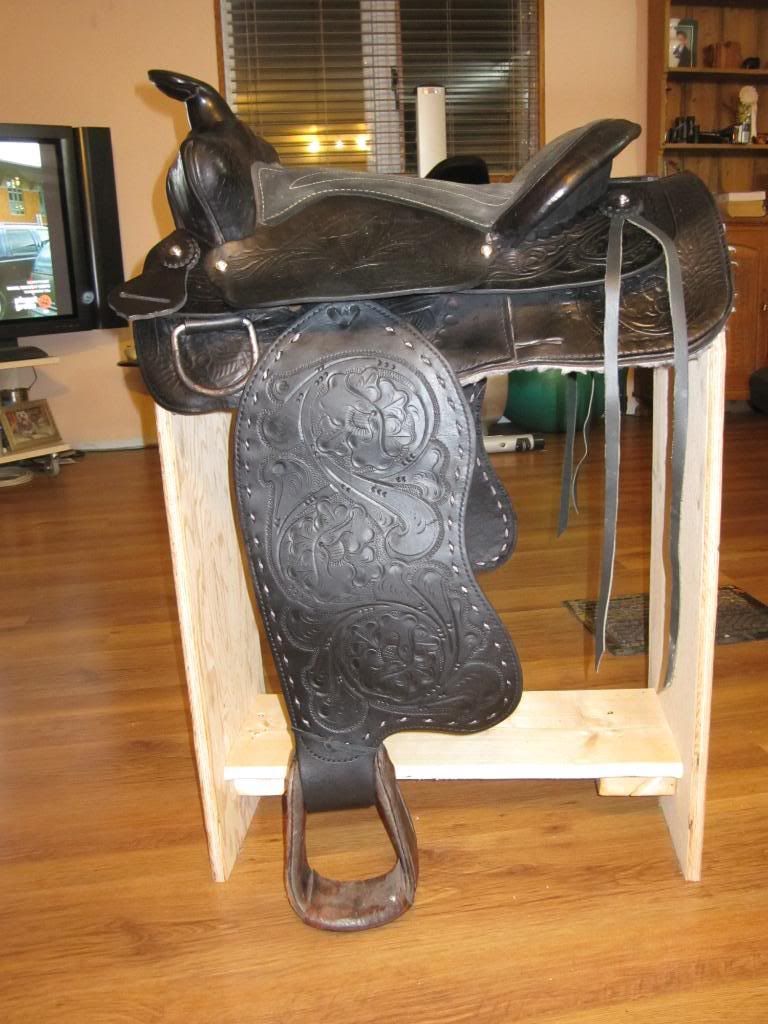 .
Nice Job, GH
.
---
May all your Trails be happy and safe ones
Kevin