wowza! GH nice job.
i love me a good saddle/tack deal. i need to find my camera and then i can post pictures of the saddles i have.
i bought my kieffer aachen II for $500 off craigslist and it's my favorite saddle ever and fits my horse amazingly well (although i think we're do for a refit as it's been awhile).
i also got a stubben juventus off ebay for $400 which fits my mare quite well and me (yay my short height/legs finally came in handy for something).
my boyfriend found an albion legend at a 4H tack sale for $600. the albion certainly needs a full reflock but it fits ryan really well and that's what matters at this point (he's not riding in it atm due to the necessary reflock).
all things considered i think we've done well. there's no way i could afford/justify buying any of those saddles brand new.
I found this beautiful, barely-used Crosby padded flap Prix de Nations for $400 on Craigslist! I love it :) Also found a super-old but still in great shape Nelson Pessoa on there a few months ago for a great deal!
OOh, that Crosby looks gorgeous, I've never ridden in one but it is a comfortable as it looks?
My Courbette Luxor, bought for a whopping $20 at the Goodwill, Stubben leather girth included. The girth alone was worth more than that!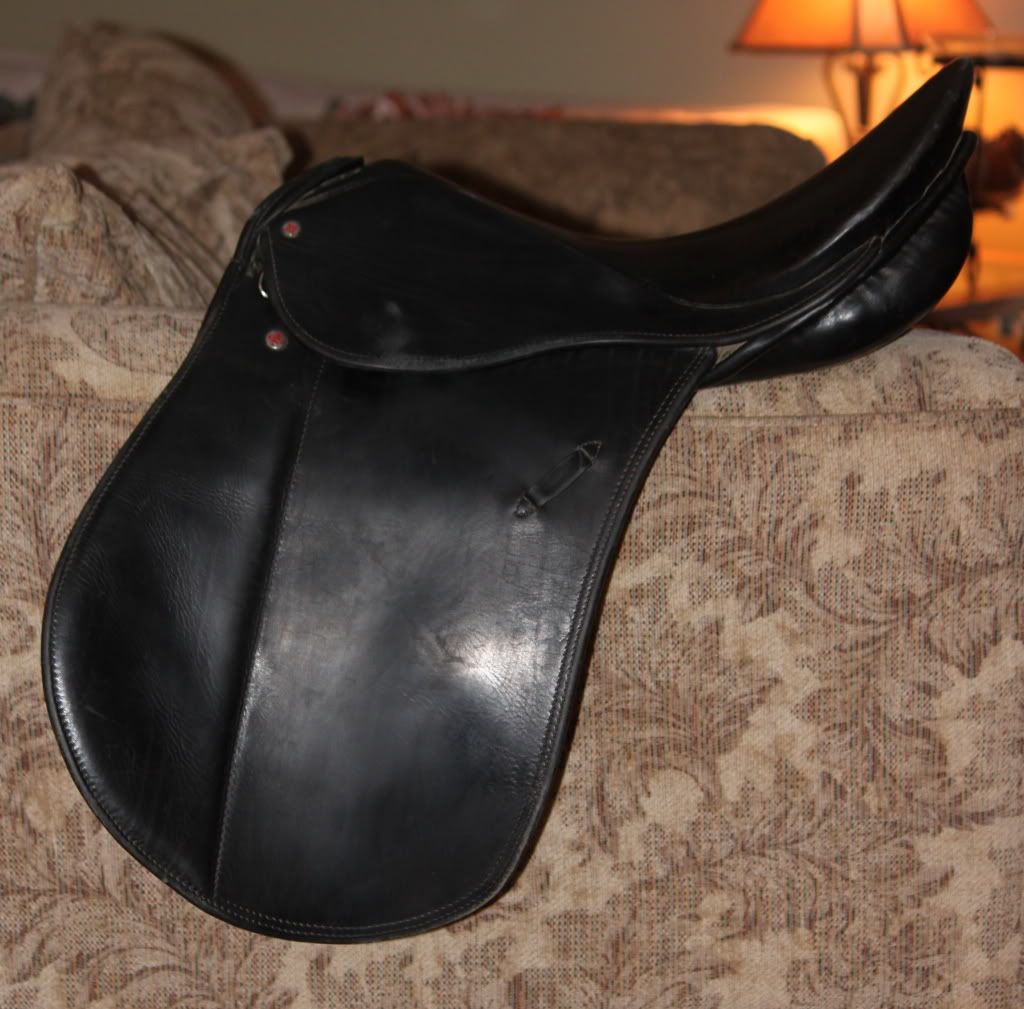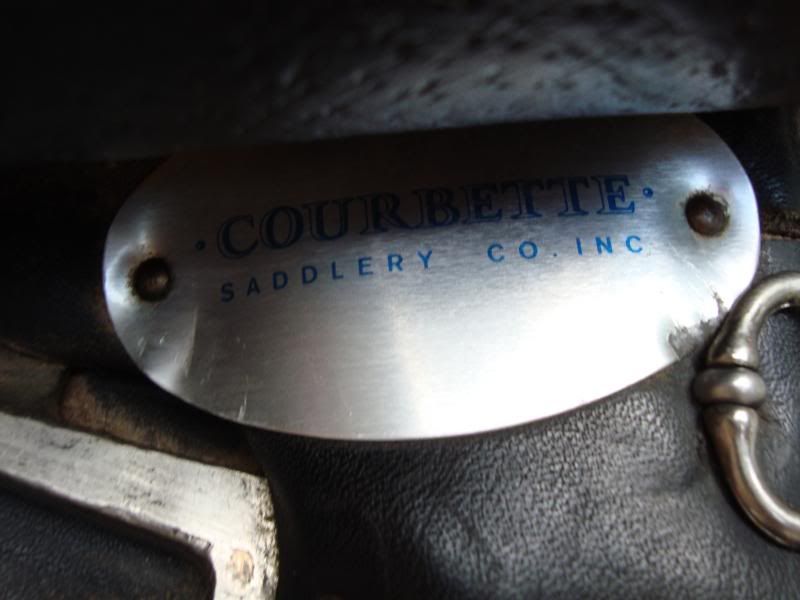 oh man why can't i find horse stuff at goodwill?!? haha - that's a fantastic find!
Yearling
Join Date: Nov 2011
Location: Beautiful Pacific Northwest
Posts: 1,275
• Horses: 0
Quote:
oh man why can't i find horse stuff at goodwill?!? haha - that's a fantastic find!
LOL! I was about to post this exact same thing when your reply popped up. I've seen many a strange thing at Goodwill, but never a $20 Courbette. Great find!
Oh gosh, I just got the best saddle deal I have ever had! Only thing is I don't have pictures of the actual saddle (it's down in the barn) but it is the exact same model as this one that I also own, a Saddle King Ol' Timer.
It sells at the local tack shop for around $1100 and I got one that is almost new for $250 off Craigslist! It had to be divine intervention because I LOVE this saddle and now I have have two of them.
It is almost new. I don't even think it has ever been oiled. It's only flaw is someone soaked the stirrup leathers and fenders to turn them and they must have SOAKED it because it left water marks on both fenders, but hey, for $250 I will like a like-new saddle with watermarks.
So yeah, I finally have an awesome saddle find to brag about!
GH-yes, it is super comfortable! The seat and padding on the flaps are really cushy and soft
I bought a 1980 Circle Y show saddle with lots of bling for $400 off craigslist - in excellent condition! Very comfortable saddle for everyday riding and a way better deal than something new for that price!
Here is a photo of the circle y found on craigslist for $400!