Maybe you can identify this saddle? *pic heavy*
---
A couple of months ago I borrowed this saddle from my AG teacher. His wife said that the saddle is a 3 day eventing saddle, and that there are only 3 in the U.S., and 2 went to Olympians (don't quote me on that, but that's what she said). I would like to know what it is and if it really is 1 of 3 saddles in the U.S.
So if anyone knows anything about this, please share! I don't really know much about it, or English in general. Thanks in advance! (oh yea, it's not in the best condition, but please, bear with me!)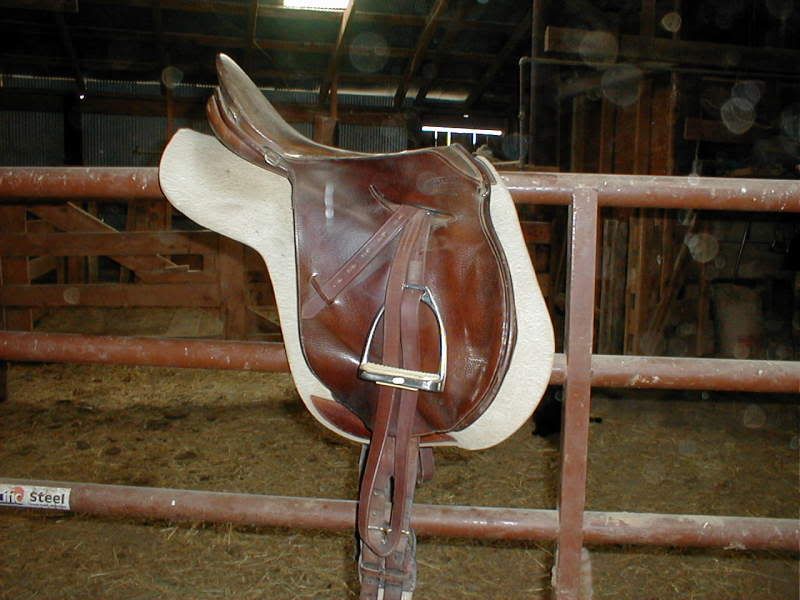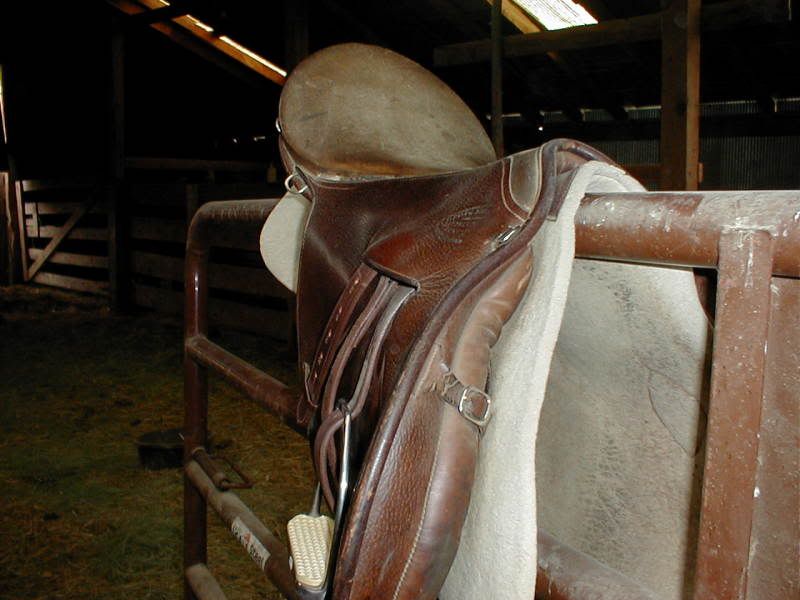 This is the brand that is on it.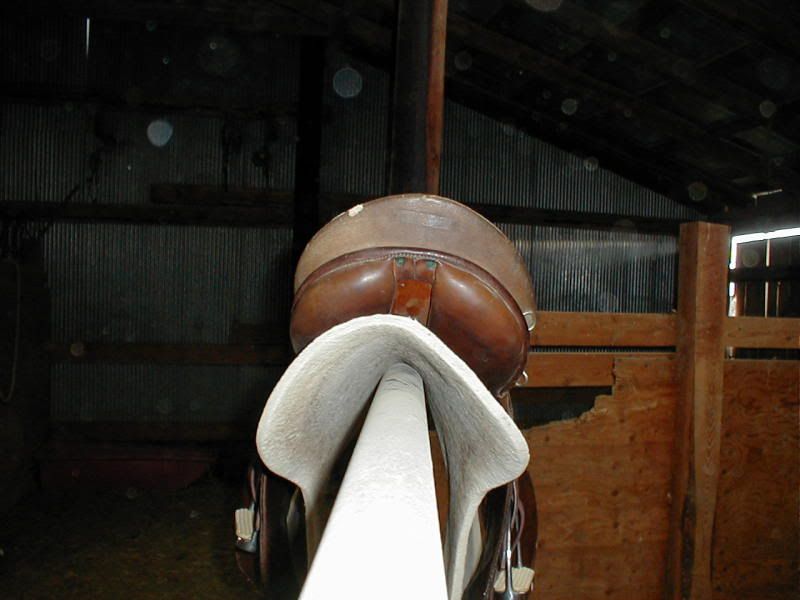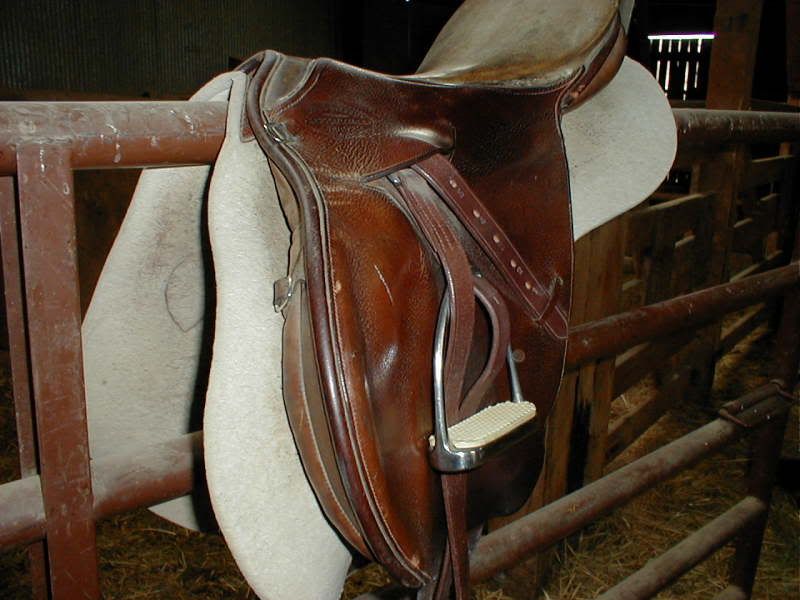 ---
If you want a stable friendship, get a horse.
It is a Kieffer but I believe it is a model not being made anymore.
Looks like it says "Kieffer" on the stamp, which is a brand of saddle. It looks a bit like a Kieffer style. They are VERY nice German made saddles. The style of it looks like a mono-flap cross county/eventing type saddle.
You might want to send the pictures to Kieffer and see what they say. Write down all the wording and numbers that you can make out on the stamp. Also flip the saddle over and see if there are any marks or stamps underneath. Remove the stirrup leathers and check under that little jockey flap as well.
kieffer | generations of excellence - Welcome
Ok, I will try that. I looked at the stamp again and it looked like the part that is missing was just rubbed off from general riding.
---
If you want a stable friendship, get a horse.