My Barefoot treeless saddle!!!!!
---
Okay,so I have been talkign to this lady and she is selling her barefoot cheyenne which a lady recommended for my horse because she has a forward girth groove and so here it is!!! My mom actually bought it for me but I have to pay her back..she's so good to me
It's perfect!
Btw,do you have to have a dressage girth with these?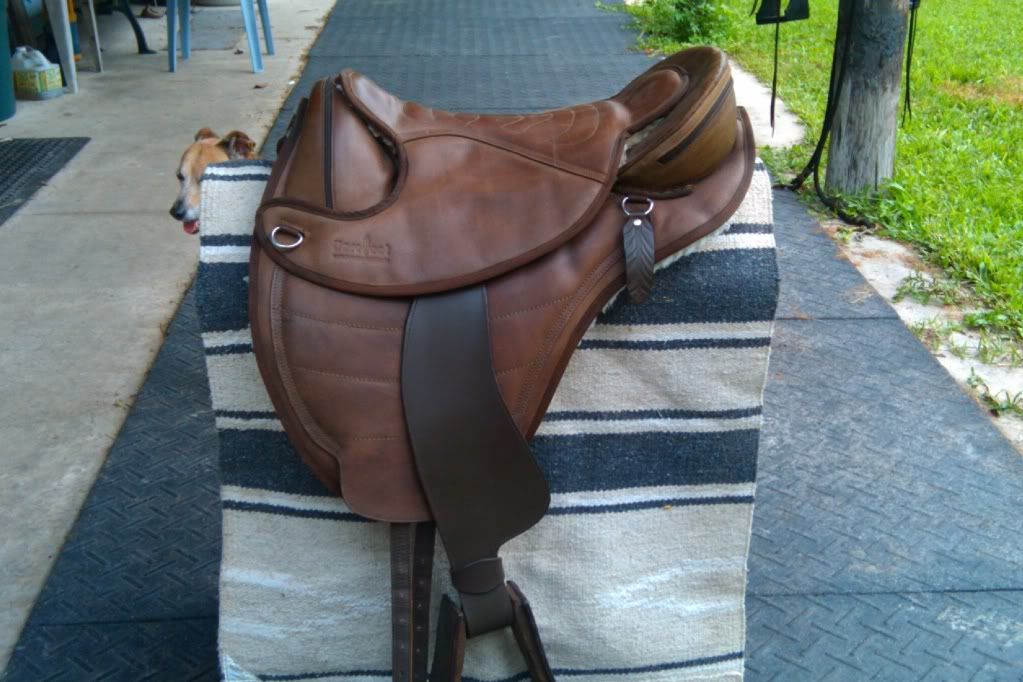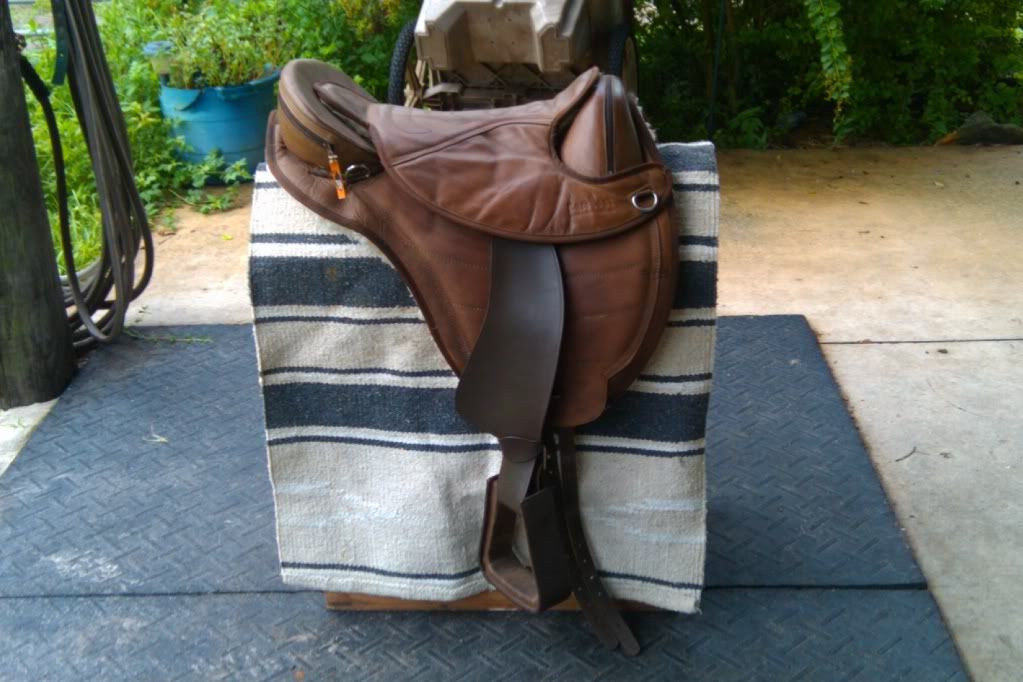 Yes, it looks like that saddle requires a dressage type girth. I have a treeless dressage saddle that I use a Montana Cincha dressage girth with... and I really like it. Here's what it looks like:
Action Rider Tack, Inc.
Make sure you get a pad designed for a treeless saddle too that will offer a bit more support. The Grandeur saddle pads are designed for Barefoot saddles:
http://www.actionridertack.com/catal...oducts_id=1766
Finally, you might also consider using a breast collar/plate with it just to make sure that your saddle stays securely in place.
---
Last edited by Eolith; 03-10-2011 at

04:00 PM

.
Yeah, Eolith is right, you need a special pad (and they aint cheap!) I have heard Skito pads are good,but the Cheyenne company will have their own recommendations.

That is a really neat saddle. It will be fun to hear how you like it. At first, I bet it's going to feel wierd and will challenge your seat and balance. Might make you sore, too, so don't ride a long time in it at first. Treeless saddle really make you have a good seat. You will become an awesome rider!
Yep. I'm actually getting the saddle and buying the pad later on...I won't be riding in it untill I get a special pad :)
Yep, I just had a lesson in my treeless saddle last night and I'm feeling the sore muscles today. It's a good sort of sore though. The treeless are especially fun when your instructor tells you to drop your stirrups fairly often!
whats it feel like?
I rode in an english style treeless and it was comfy.
Yes, it's quite comfortable. I have an Ansur dressage saddle. They aren't as "supportive" as other saddles, and don't really have anything of a twist to them, but if you're a fairly confident rider they're very nice.

It's especially nice being able to throw the same saddle onto a broad variety of horses.
well thats crap....i backed out of it because it doesn't have panels stitched in and so I would need $200 plus pad to compensate..i was soo excited to get one!..nope.
''
Okay,she told me to talk to other treeless owners and so you said this and she said the same thing and I was like holy crap! So then I wrote her back this morning and I am buying the saddle for sure now. Thank you
for the help! I now have a treeless saddle and a great brand too!...can anyone say CTR later on?
I will have to get my fat horse into shape!