My New Bridle!!!
---
My husband decided to suprise me & buy me the bridle I have been wanting for months! Im so lucky to have a fellow understanding horse lover for a husband :-D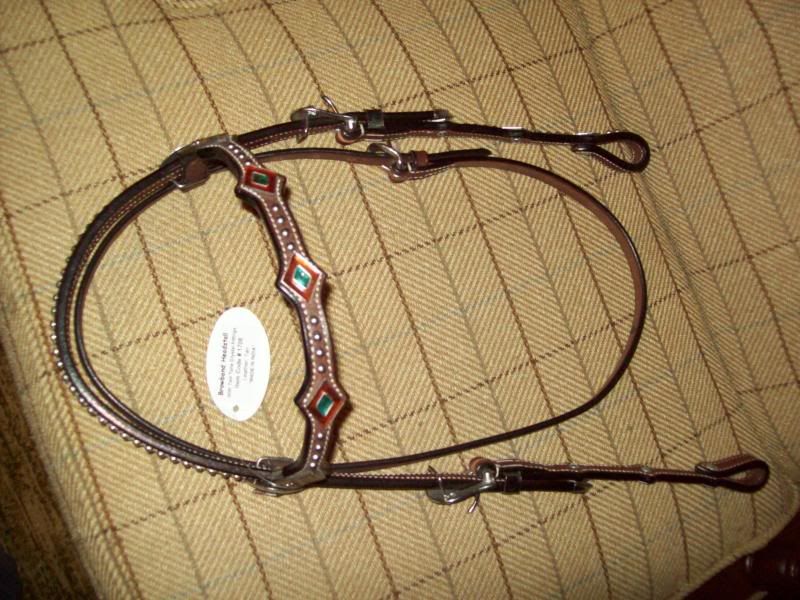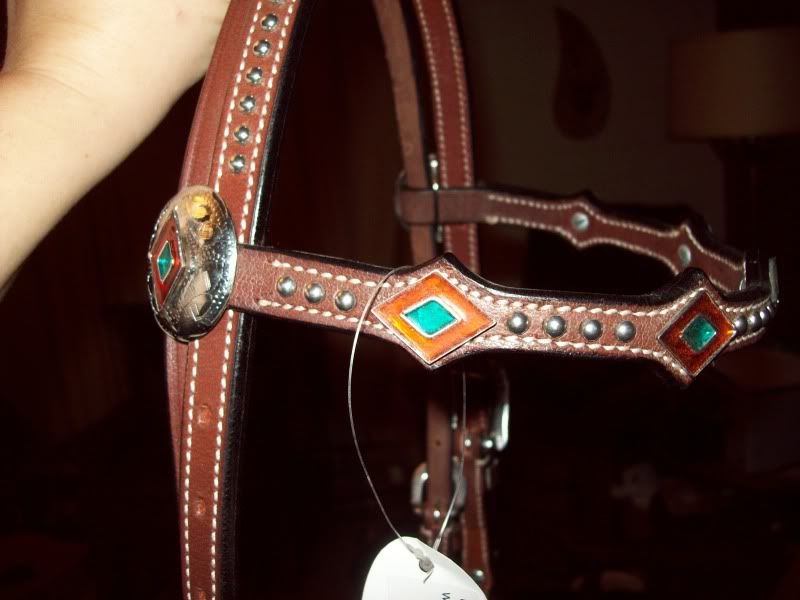 Wow.. It beautiful :)
---
Blue Eyed BLY~ 2/3/03
Calico Sonny Stockman x She's On Cloud Nine
Wow... I really like it!
---
Don't be afraid to go after what you want to do, and what you want to be. But don't be afraid to be willing to pay the price.

That was very wonderful of your loving husband to do for you.

Beautiful bridle! Can't wait to see it in your poneh!
---
Similar Threads
Thread
Thread Starter
Forum
Replies
Last Post
Bridle help

ShowJumpLife

Horse Tack and Equipment

4

11-18-2009

11:59 PM

New Bridle!

RoCru

Horse Tack and Equipment

10

10-11-2009

08:50 PM

New Bridle

Ne0n Zero

Horse Tack and Equipment

7

03-24-2009

09:46 AM

Need help with bridle

ILuv2ride

Horse Training

7

06-22-2008

10:22 AM