I have some pictures!
Stubben Romanus: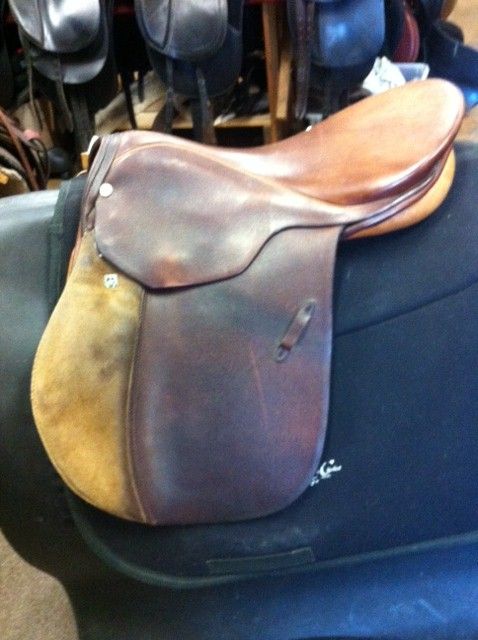 Passier: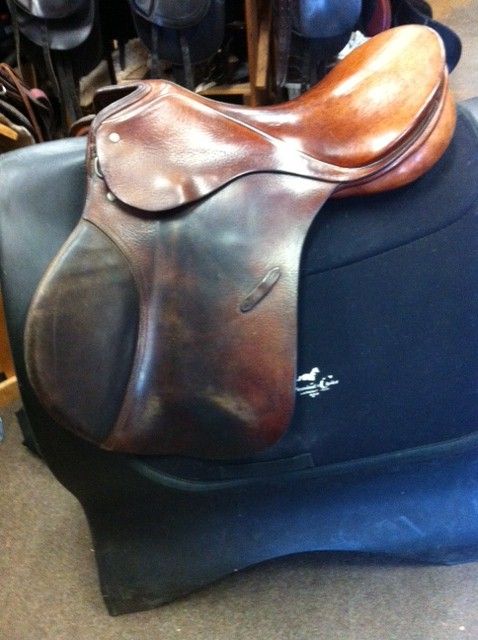 And the $400 Wintec...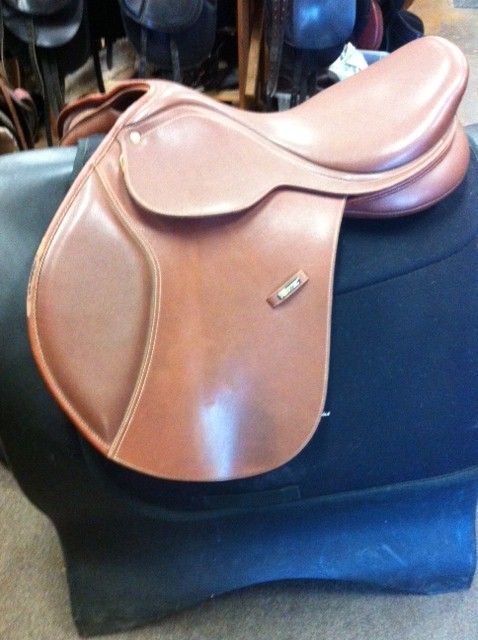 ---
I love Passier, but look at the seat shape and what you are used to and see if one of them will not work. The passier has a narrow twist which makes for a very close contact feel, but it comes up in front and back more, which might not work for YOU. any way you can sit in them?
Tiny, I'm used to a 14" barrel racing saddle. I dont think that compares to any of the above LOL
---
Bahhaha it's nice and snug, you can see it in my signature, even though I'm in mid-posting position.
---
I just came across this lovely Tekna saddle... wide tree and 17" seat!!!!!
I'm waiting to see what the seller wants for it.
---
*blink*blink*
Are those three saddles perchance for sale in Alberta?


Anyways - are you able to try them out on your horse and get a professional saddle fitter's opinion? English saddles are much more finicky to fit than Western saddles as the pressure points are much more specific. I thought my Exselle saddle fit Ronan alright - man, was I wrong... I just had a pro saddle fitter out who took the time to sort me out with a saddle that worked well for both myself and Ronan... Ronan felt like a different horse underneath me.
I would hesitate to buy without trying a saddle period, much less online... especially if it's a one-shot deal for you..
---
The lovely images above provided by CVLC Photography cvlphotography.com
They are in fact for sale in Alberta, Calgary to be exact!

I know fitting is tough, thats why I'm gearing myself towards adjustable saddles more so than anything else.
---
Tekna looks like new! I wonder how much they want for it...
---
"Life isn't about waiting for the storm to pass: it's about learning to dance in the rain..."

"When we are no longer able to change a situation - we are challenged to change ourselves."

"How people treat you is their karma; how you react is yours."