My Saddles
---
I've seen a lot of posts about custom made saddles, or asking about brand/type/quality, so I thought I'd share mine.
The ostrich: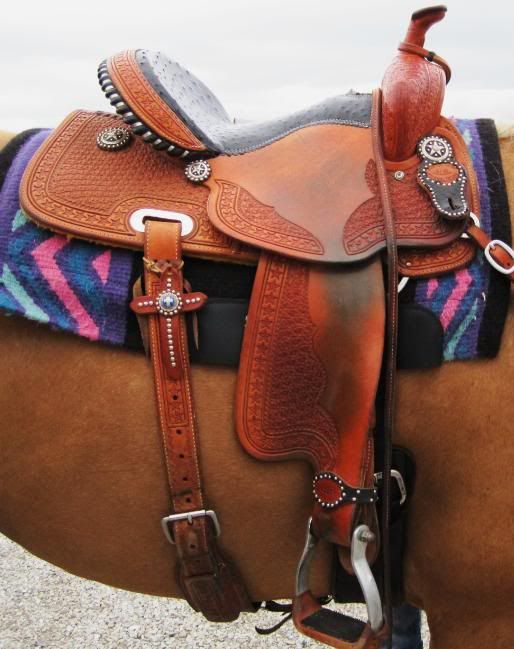 The alligator: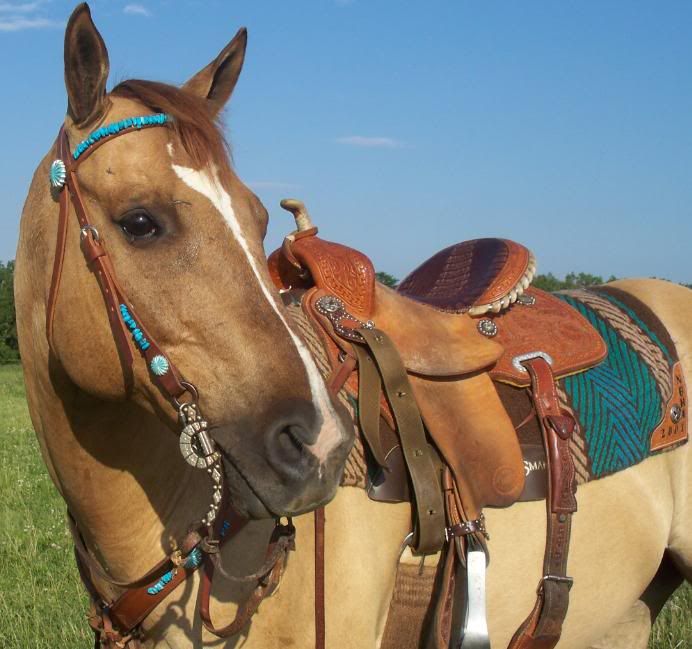 (That's genuine ridgeback gator hide...a lot of the ones you see now are very realistic embossed cowhide, but this is the real deal--after I ordered this, the saddlemaker starting making a lot of the faux gator saddles, combining that idea with the insert idea from the cowhide saddle pictured below. AND he started using the tree I special ordered for the cowhide saddle on his own models. I think his buddies from several other companies jumped on the bandwagon, too...so I may have unwittingly inspired a few national trends!
)
The stingray: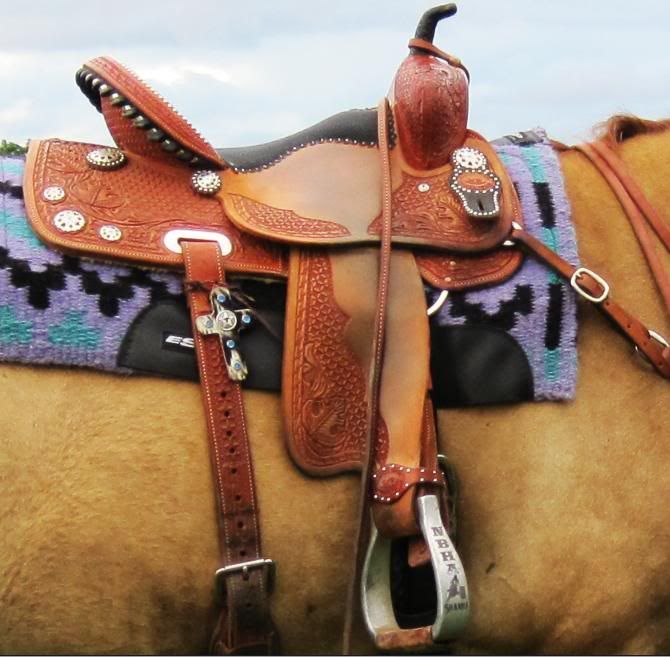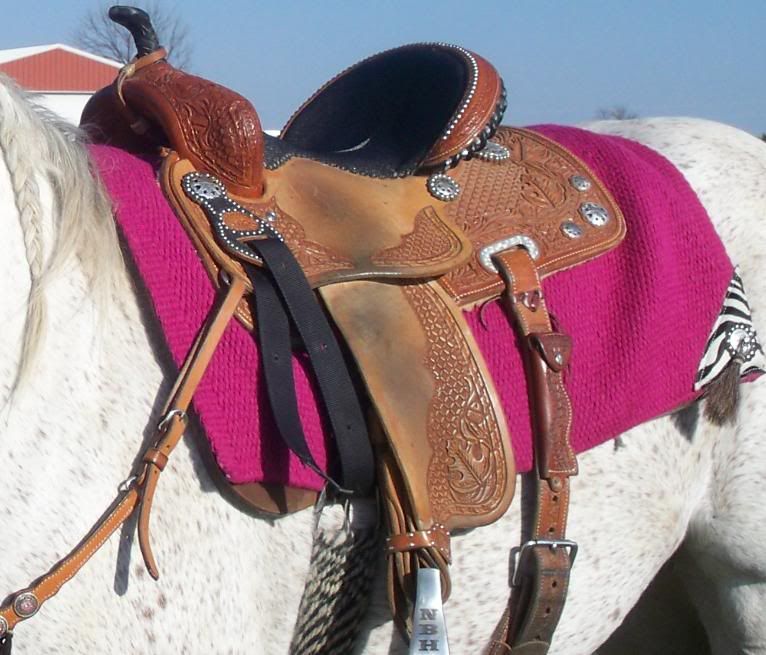 The cowhide: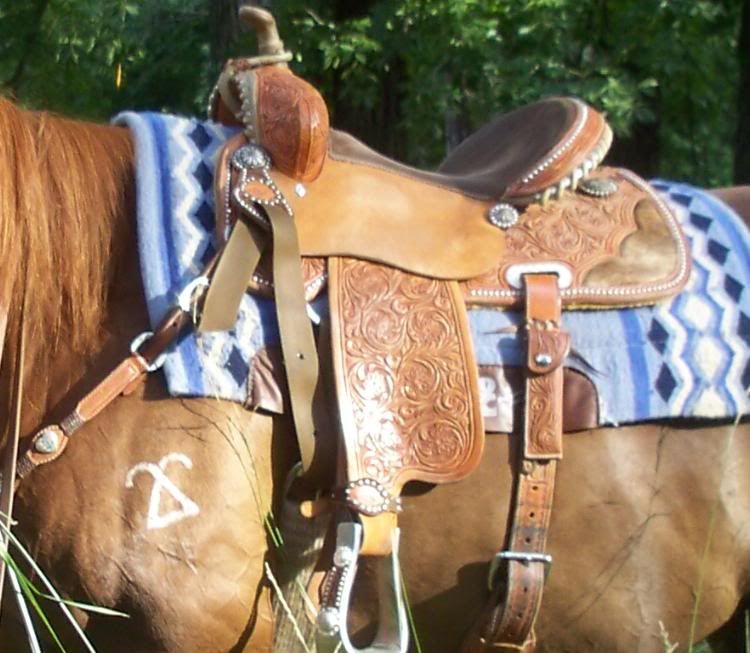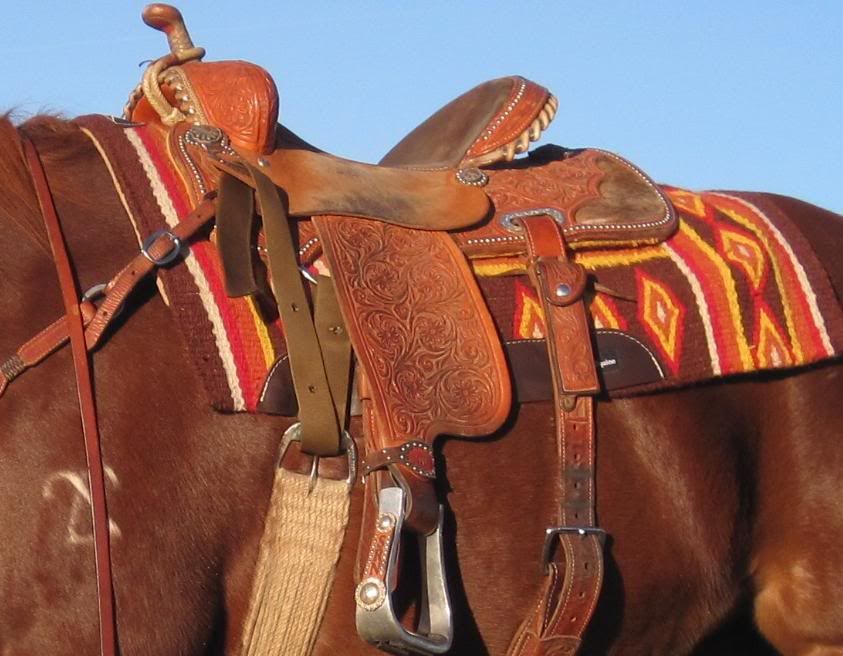 All were built according to my specifications on standard but specially-chosen trees. Genuine exotic hides on all of them, hand tooling, etc. All by Rocking HR Saddlery of Frisco, TX, and ordered through PFI Western Stores. They're really great saddles, attractive, affordable, high-quality. I'd recommend that company (or Teskey, which is virtually identical in price and quality, though not associated) to anyone looking to buy a semi-custom model. I don't think you'll regret it.
Guess I could add:
I've got the HR trophy saddle too, which is great. Very nice for an "economy" line. I had a horse flip over on top of it, then take off down the road with the saddle dragging under her feet. The saddle lasted for the better part of 100 yards bouncing along the ground like that before coming loose in a heap. The Blevins buckle was broken and a concho was ripped off...and that was it. I got it fixed for free and was back to riding it the next day. I had a handful of other HR trophy saddles, and I sold them all for good prices...and coulda sold more, easily.
Economy-line trail saddle, made like the trophy:
And while we're on the subject, here is my newest acquisition, a Trekker ProEndurance (which apparently doubles as a dressage and low-level jumping saddle). Not exactly sure what I'm going to do with it, but it sure is comfortable...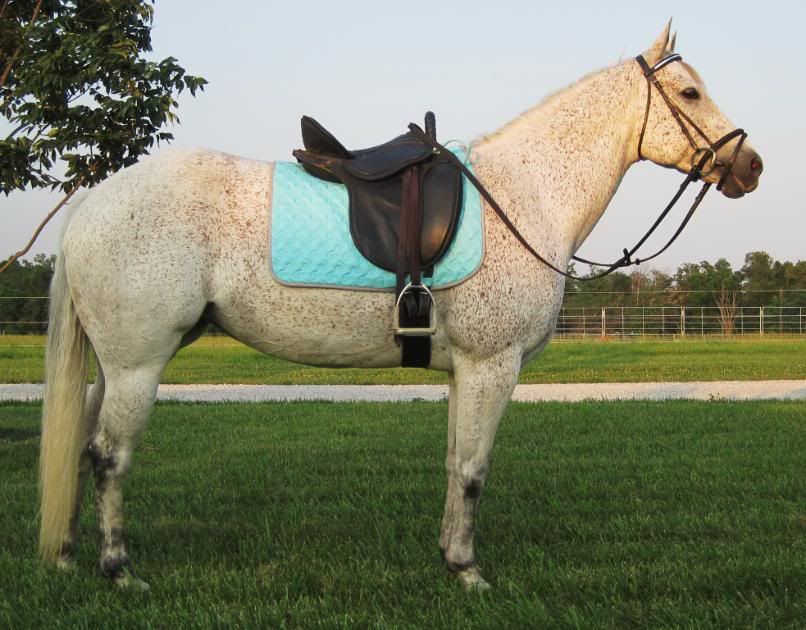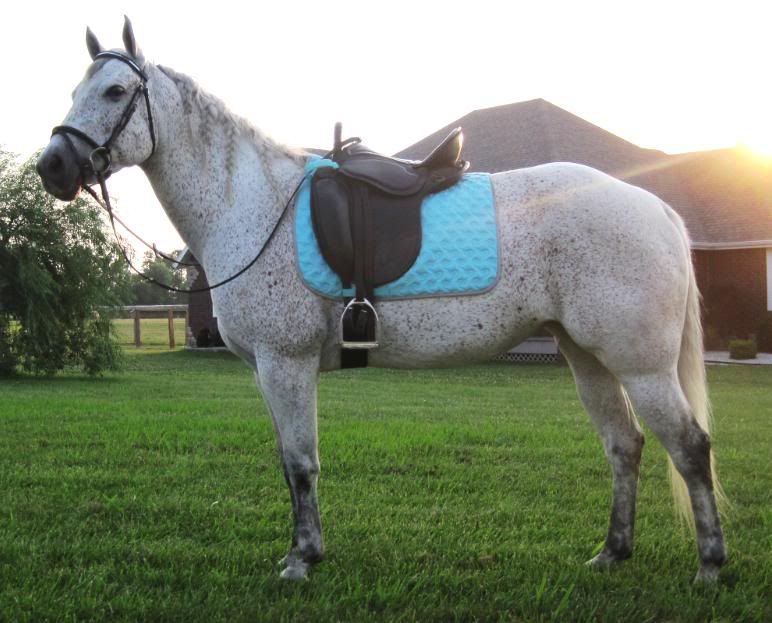 I'm jealous of your saddles! Absolutely Gorgeous :)
---
"When Nature made the Thoroughbred, she made no mistake."
"when riding a horse we borrow freedom."
Heck, bubba, you are rich! So many saddles! I have just 3...
I'm not sure what means "custom" for western though... Custom tree mainly?
---
"Life isn't about waiting for the storm to pass: it's about learning to dance in the rain..."

"When we are no longer able to change a situation - we are challenged to change ourselves."

"How people treat you is their karma; how you react is yours."

No, it's called getting and blowing spending money as a teenager, and being broke now. The trophies paid for themselves--when you consider the money spent barrel racing all season, and then awards, most of which can be sold...you at least don't lose a whole lot of money. The ostrich saddle was my mom's, but we've since traded each other with the gator on account of fitting our newer horses. The trail saddle is my dad's, and the Trekker I got for, um....let's just say that loyalty, honesty, and dedication
do
occasionally pay off.
My trees actually aren't custom made, though you can get those, too. One is custom ordered from a totally different and competing company (and then rebuilt when they broke the original screwing in a concho ::) ), two are FQH bars, and one is QH bars. One saddle has a special cut-out allowing closer leg contact. Horn and cantle height were specified, and then it was on to the ritzy features, like the different hand tooling styles, conchos, leather type, seat type, horn type, etc....lots more pretty-it-up options in Western vs. English.