Need help with finding a bridle
---
Hello,
This is my first time posting, so sorry if this is in the wrong place.
Anyways, there is this tv show that I watch, and there is this one bridle that I REALLY like on it. My question is, does anyone know where I can get one similar to it, or where I can get one made for not to expensive?
I'll post a few pictures of it.
If anyone can help, that would be awesome.
Thanks to anyone in advance.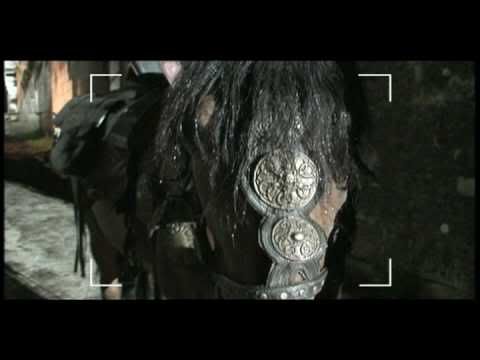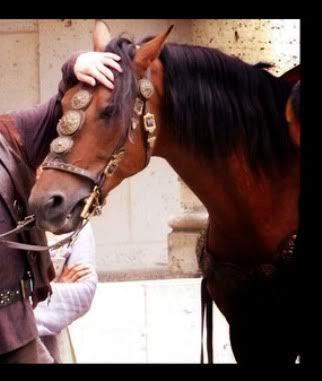 p.s. sorry if the photos are to big or what not. I'm just getting the hang of things on here :)
Bella, try to contact Nutty Saddler (on this forum, here is one of his threads
noseband pattern
). He does all kinds of bridles so he can either make one or hopefully direct you in right way. Number of people here (including myself) bought his leather stuff...
I think he prefers to be contacted via forum, but if he won't get back to you I can PM you the email of his assistant.
BeliaC I think you'd be disappoinhted with the quality of the ebay parade bridles. In the first one the nose band is backwards which makes me wonder what the face chains are attached to. The leather is these bridles frequently developes cracks in the buckle areas. The metal pieces are cheap also.