Nelson's New Browband
---
I just love his new browband! I made a generic color to go with no matter what color of pad I choose to put on him.
Ta -Da!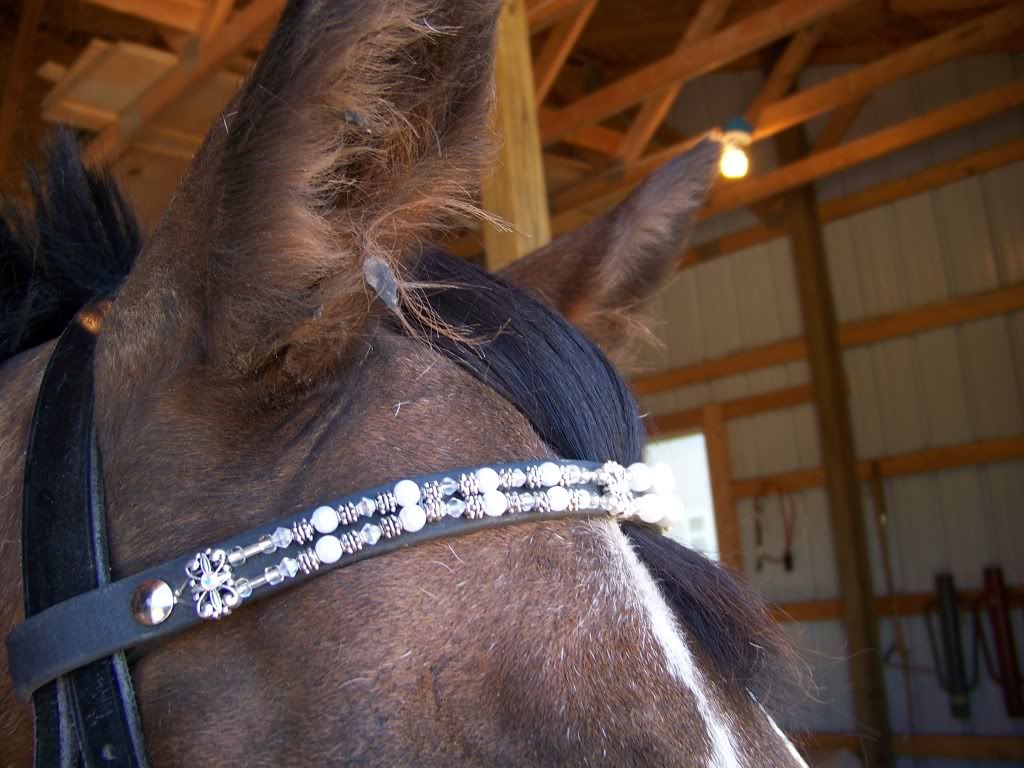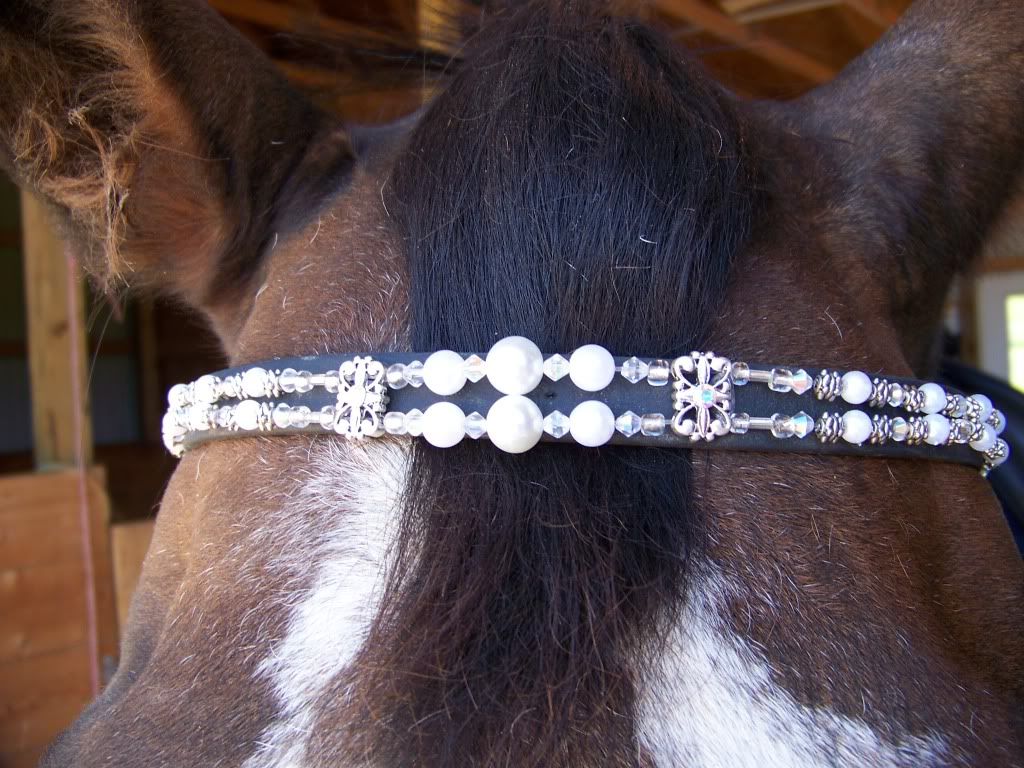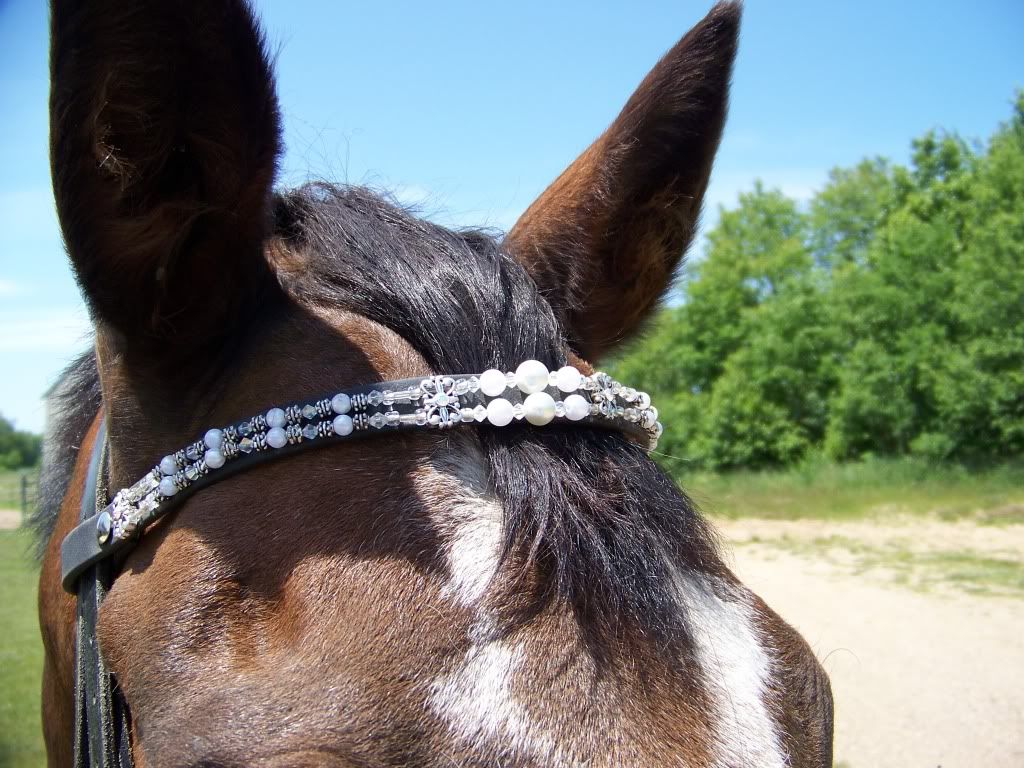 Oh that's lovely! :]

Glad to see Nelson feeling like himself, no more choking. Ha ha.
Yeah, no more choking *knocks on wood* but he still has some infection going on. Whenever he breathes out, I can smell this sour skanky smell on his breath, so my Vet is coming out on Monday to do a full examination.

Check his breathing, listen to his lungs, scope him, check his teeth - and he probobly will be put back on Tucaprim *meds*

So we'll see what is going on.
Here he is in his brand new saddle pad! I traded a browband for it - LOVE IT! I have to make a browband now to match his snazzy new pad :) :)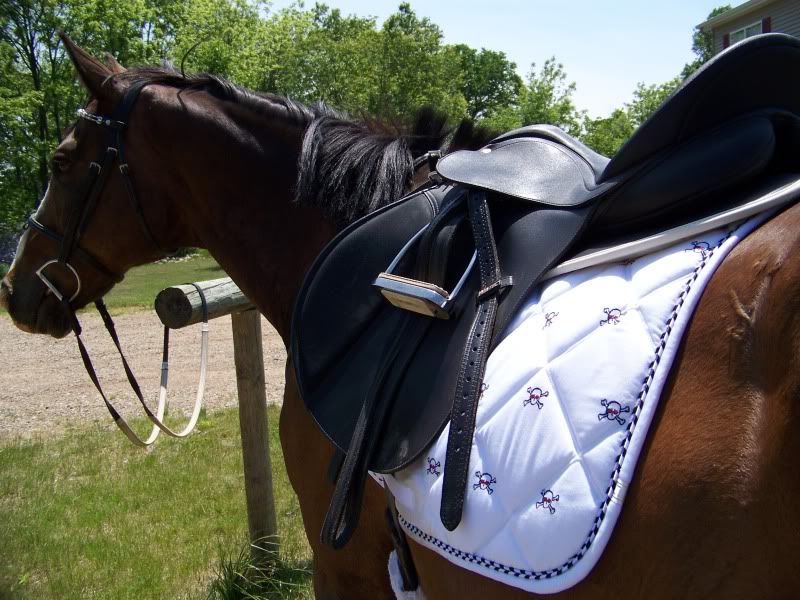 Bahaha - too funny, that saddle pad.

What a cutie. ;]
Thanks! Isn't he handsom! I love him so much Leah! He is my Super Hero and my best friend.

He is one spoiled rotten Boo. He is better dressed than I! LOL
Looking very sexy Nelson! ;p And I LOVE the saddle pad!
lol, isn't it oober schmexy! lol
Ha - my horses have a more extensive (and expensive) wardrobe than I have, too. Lol.

I know how you feel. Daisy is my best friend. She's the only one who can turn a bad day around for me.