Banned
Join Date: Jul 2009
Location: In a land far far away, or so I wish.
Posts: 12,825
• Horses: 0
Very pretty! Nice work. Wow!


Her caveson obviously got messed up when the lovely new browband was installed. I believe it goes underneath the crown piece of the bridle.
Glad you like it :) Thanks Always!
---
Very nice one!
The only comment you should of get a bigger picture of the browband itself (in addition to those with the cute horse head).
It looks really nice!! I agree with kitten, I want to see it up close!
Thanks everyone for your kind words!
I should of got closer up's of the browband, thanks for mentioning that :)
Here's the best that I do have though: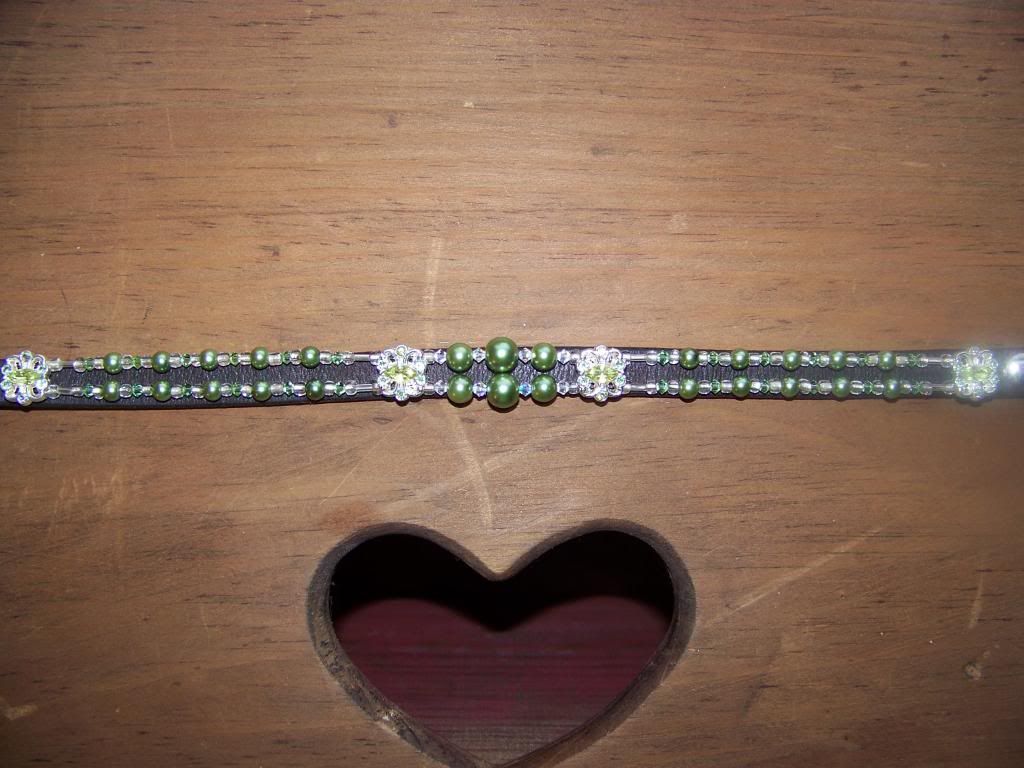 ---
I SO WANT ONE! some day, some day...just got to get some bills paid off.
whoa i soooooo want one how much o-o? i doubt i can afford sorta broke right now hehe n.n'
---
Ugh...bills....don't remind me :P I understand Gidget! Thanks Dedebird! The browbands are $45.00, but I totally understand tightness of finances, I'm there right now! Especially since I am going back to school this fall, so pennies are being tightly pinched.
---