New Browbands! And Nelson's new halter!
---
Here are a couple of browbands that I finished up.
One is Nelson's new browband. I made it Navy Blue and Baby Blue: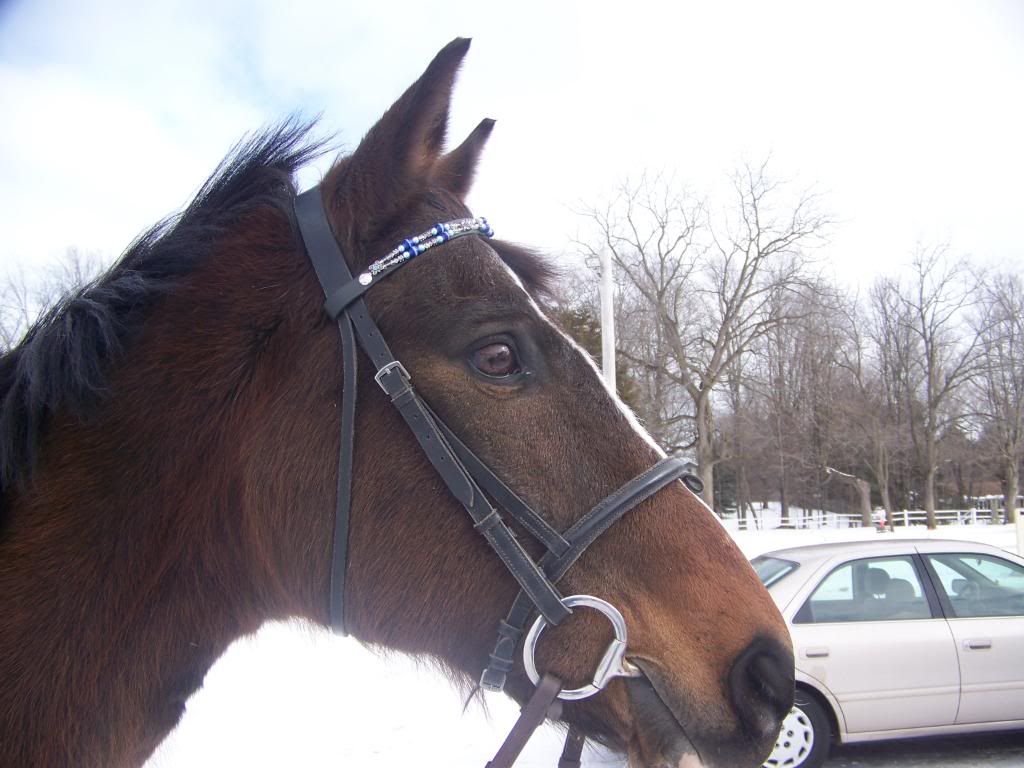 And this is a browband ordered for a Hunter who wants to merge into Eventing.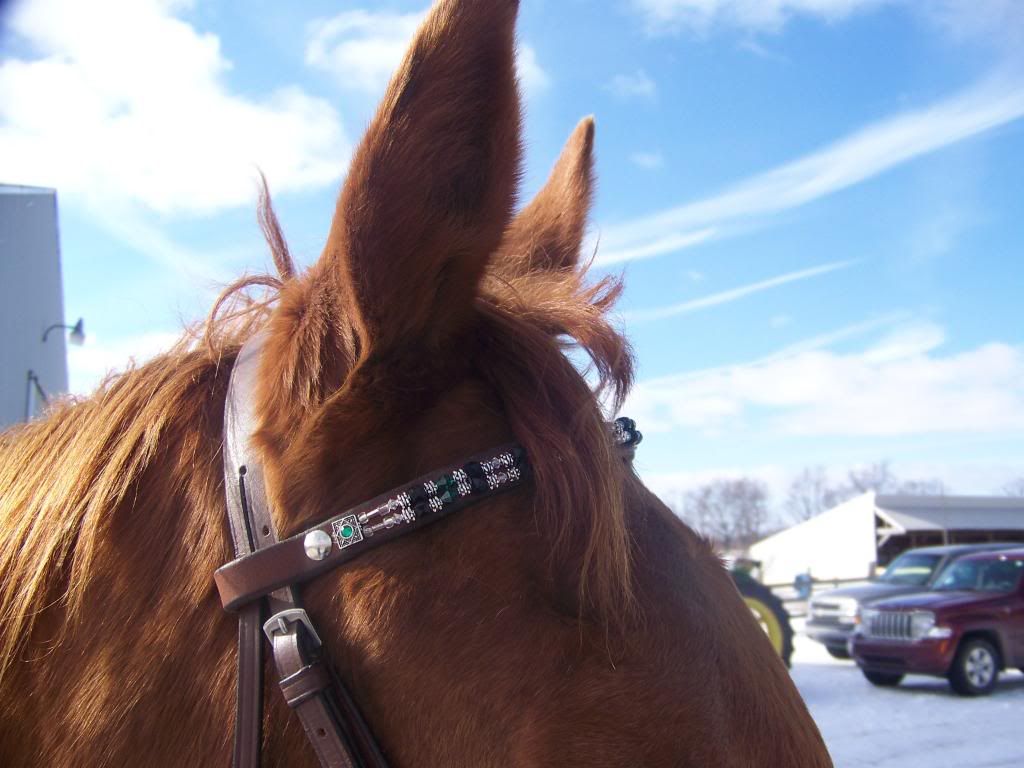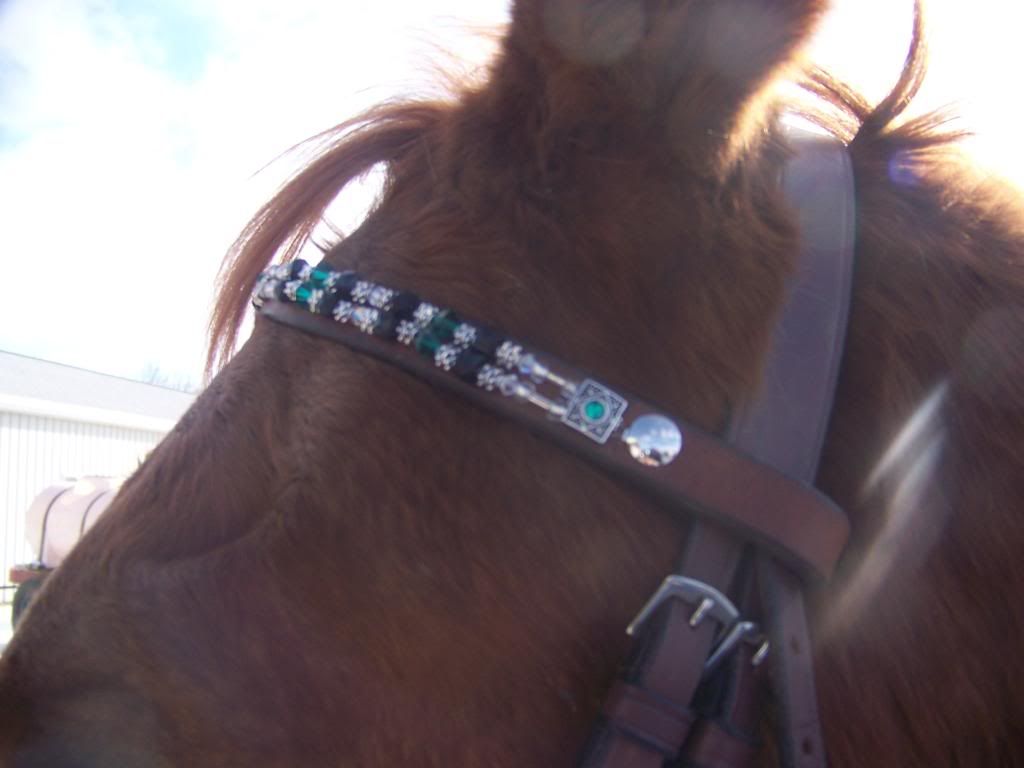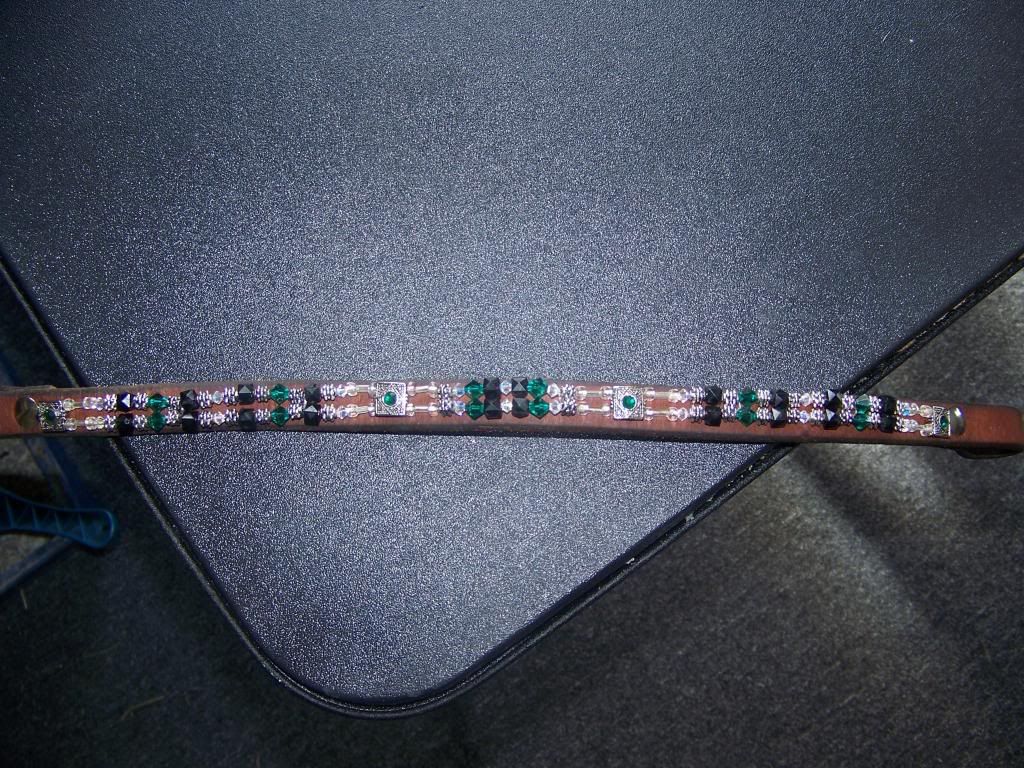 Here's the Boo Man himself showing off his new Halter. It was a gift from a friend at the barn for Nelson.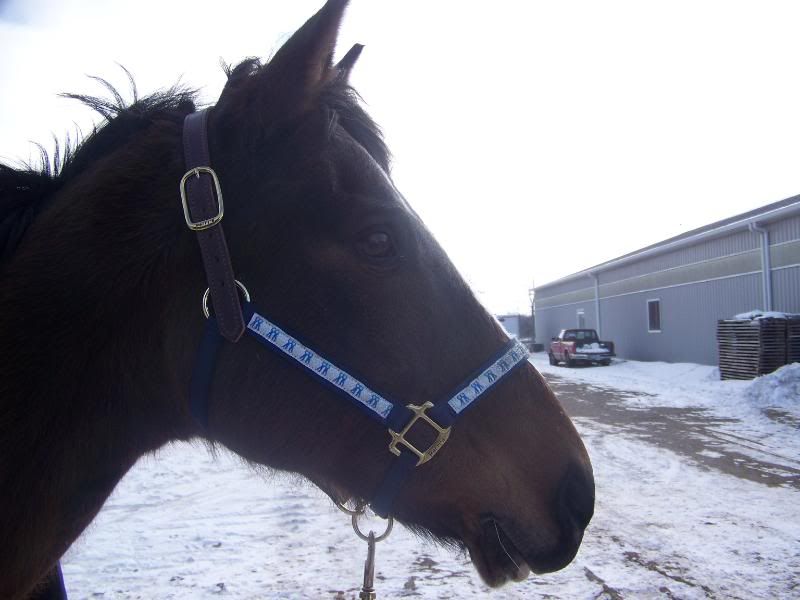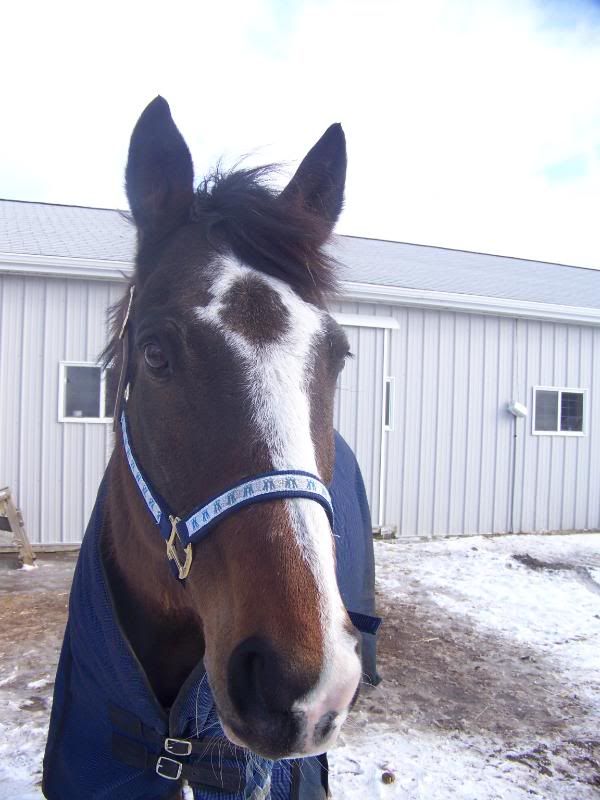 Here he is at his round bale checking out the others out in the large pasture: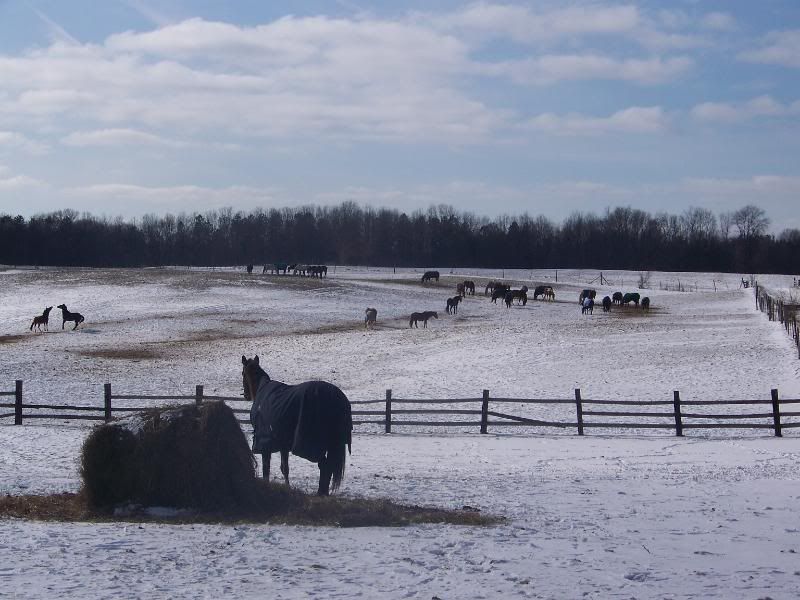 ---
UGCHOSIJDHFLISDYGSD I LOVEEE THOSE BROW BANDS!
I'd love to have one like that!
Nice work. Looks fantastic :)
Thanks Ladies! I make them :) You can find my sale thread in the classified's section. I've sold to many Horse Forum members who will vouch for my product.
---
Green Broke
Join Date: Mar 2009
Location: Kansas in the summer, Kentucky most of the time
Posts: 3,028
• Horses:
3
As always, GREAT browbands!!!
Nelson looks amazing in his new halter
---
Look like a SUPERSTAR, Ride like a FOUR STAR, Win like a ROCKSTAR
Eventers: Making BAD Dressage look GOOD!
Gorgeous browbands as always. You should see if there is a way to do what you do with browbands but doing the same thing to the noseband of halters and the side pieces. I think it would be really neat.
As always, just amazing! =)
---
When God Made Horses, He Painted The Good Ones.
"All I pay my psychiatrist is the cost of feed and hay, and he'll listen to me any day."

Thanks Eventerdrew! I will get your browband done and sent to you as soon as I can :) I haven't forgotten :) :)

I love his new halter! It was a very thoughtful gift and a pleasant surprise to see hanging in a gift bag on Nelson's stall.

My2Geldings, I've been contemplating on doing something like that. I am going to find a leather halter at a tack sale and make one up for Nelson as a test trial to see how it comes out.

Thanks everyone!
---
Gorgeous browbands! And off topic, but Nelson looks so cute in his winter woolies!
---
Thinks her father has realised she will never outgrow horses for boys
Quote:
Gorgeous browbands! And off topic, but Nelson looks so cute in his winter woolies
Thanks for the compliment on the browband! And Nelson's my Fuzzy Munkee :) hee hee! I love wrapping my arms around him and stuffing my face into his neck and breathing his odor in.
---