New saddle!
---
I finally got my new saddle about 20 minutes ago. It's 14" Corriente barrel saddle that was made just for me because they didn't have what I wanted in stock. I feel so special.
I will have to take some more pictures tomorrow with Abby wearing it too.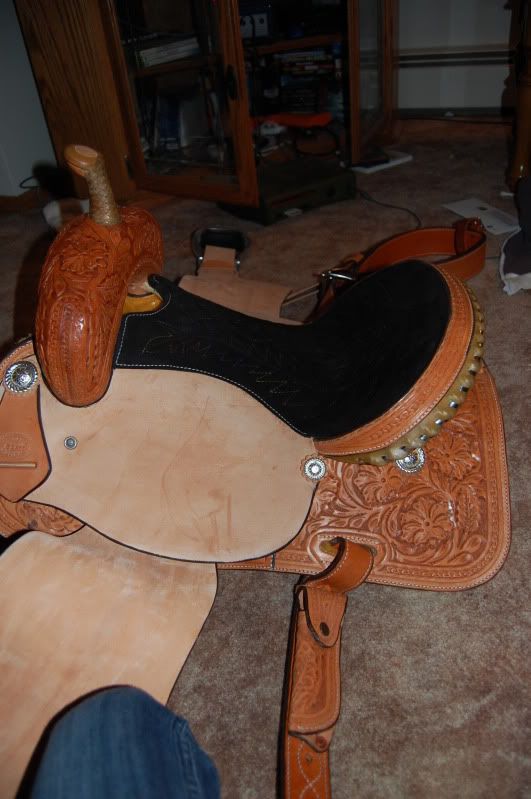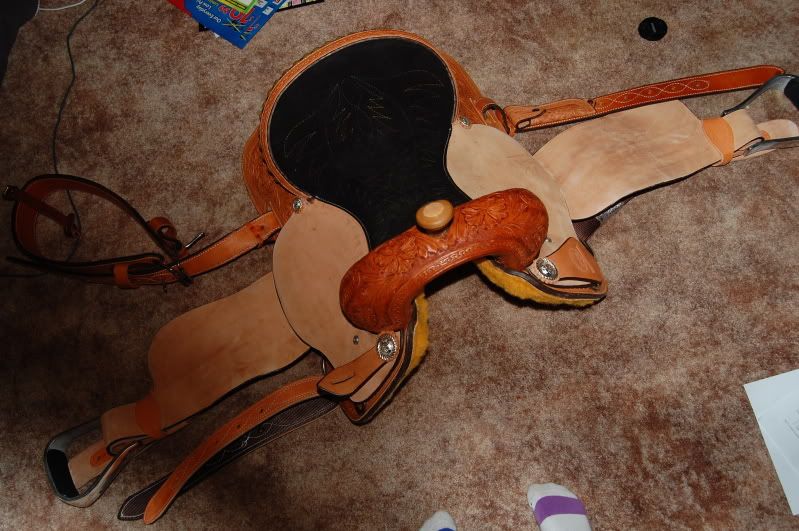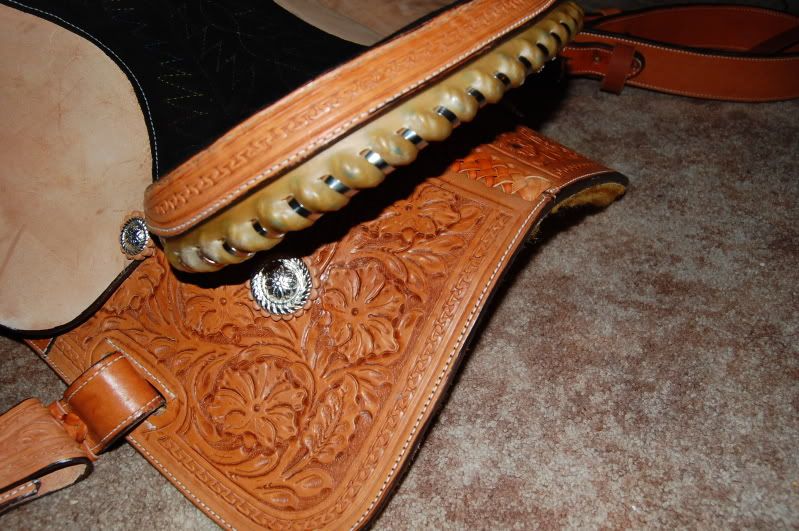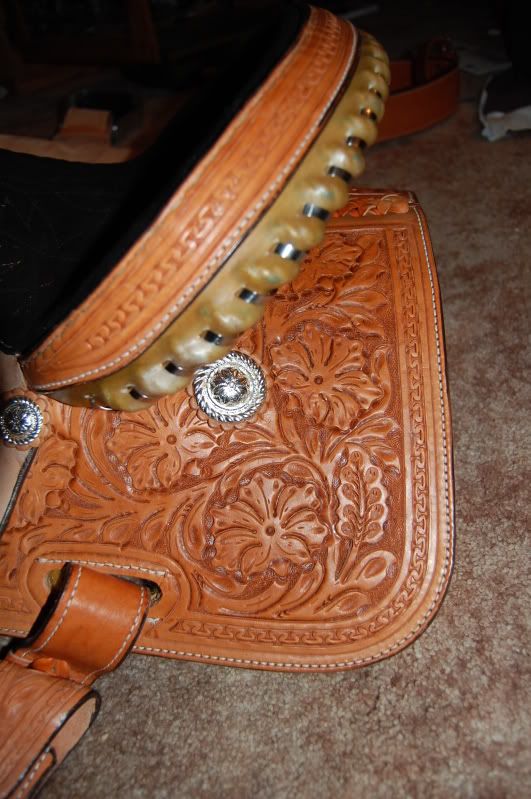 Rainbow stitched seat!
It's beautiful, congrats!
Squeee!!! Looks amazing. Don't forget to set your stirrups though. They'll be much more comfortable that way.
---
Always remember that feeling of looking at a big, open country over the ears of a good horse, seeing a new trail unwind ahead of you, and that ever-spectacular view from the top of the ridge!!! Follow my training blog:
http://robertsontraining.blogspot.com/
pretty gorgeous. And TINY! (as if I know anything about tiny)
Goorrgeeouuss. You are going to love it. Corriente saddles are absolutely amazing!
---
Red Money Maker (Red) - 2004 Sorrel QH Gelding
Squee!! I love the rainbow stitching Po..can't wait to see pictures of Abby showing it off..
lol Sexy socks by the way..
---
I am Sparkly Meanie Doodie Head and I approve this message!
Looks really nice! Congrats!
---
Life is like a camera. Focus on what's important, Capture the good times, Develop from the negatives and if things don't work out, Take another shot.
Nice! It's gorgeous. I also really, really like the rainbow stitching on the seat. I hope you're going to post pictures of it on Abby...I bet she'll have some fantastic faces to make about it. hahaha!
---
Fabio - 13 year old Arabian/Lipizzan gelding

~
Rest peacefully, Lacey.

Wow-I really like it. Congrats!
---
So in lies the madness, the pursuit of the impossible in the face of the complete assurance that you will fail, and yet still you chase.
Thanks, guys! I'm super excited and I'm sure Abby will get over her initial "Oh dear lord, what is this now?" reaction when she realizes it'll fit her better.
My living room also smells like new leather now. Not mad about that at all.
Quote:
Squeee!!! Looks amazing. Don't forget to set your stirrups though. They'll be much more comfortable that way.
That was my first thought actually when I was looking it over. On my other saddle, I used the wetting and flipping the buckle around trick, but I don't want to with this one. I wonder if the people whose tack is next to mine will let me borrow the mini log thing they used to set theirs.