The new saddle arrived..what do you think?
---
I'm not that impressed yet, well that's wrong I LOVE the saddle, it's a Thorowgood, looks like it will fit my butt well, and be very comfortable, in fact I can't wait to try it out, but I'm not sure that I'll be trying it on Destiny here
.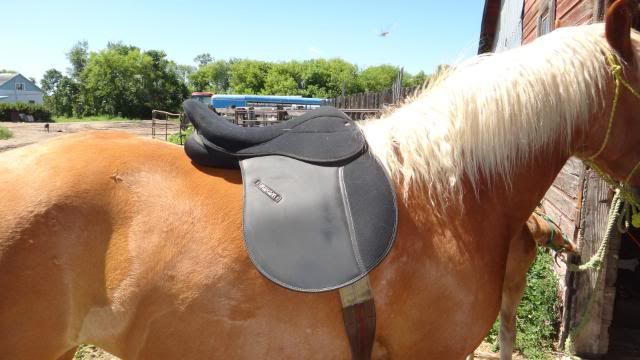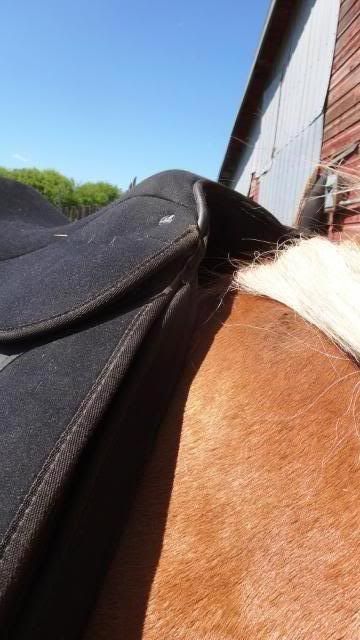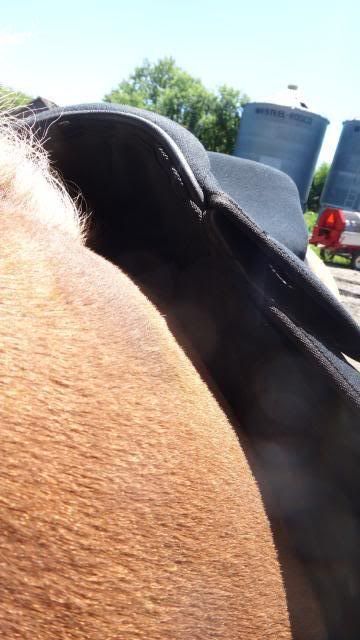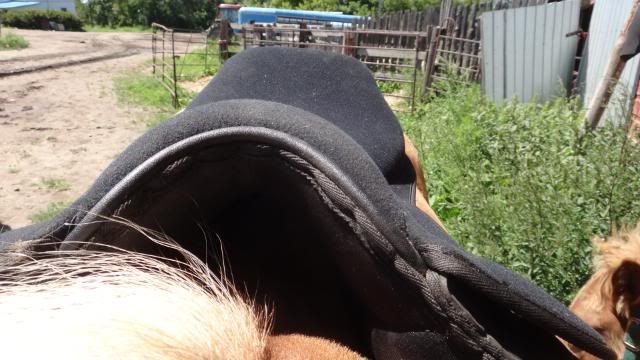 Compare that to the saddle I have been working her in, remember that no one has sat on her yet, we are just ground working.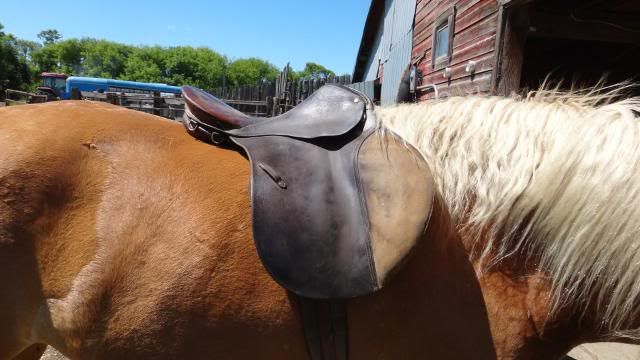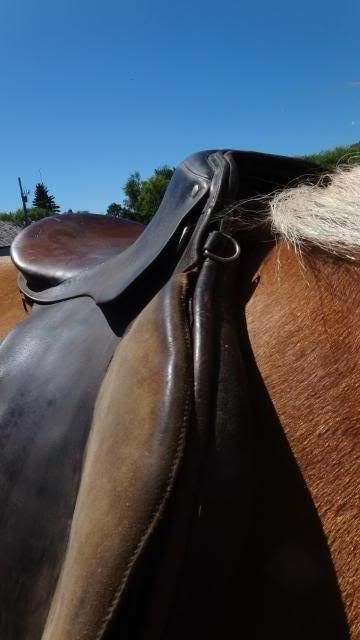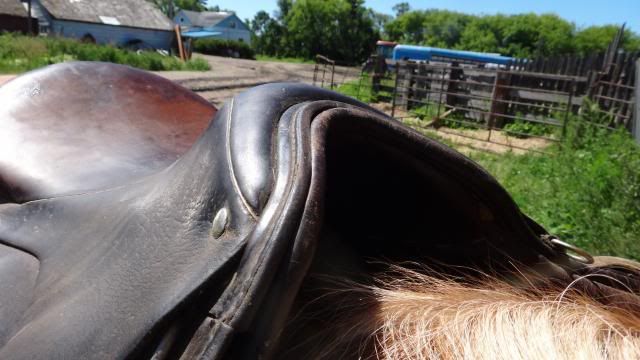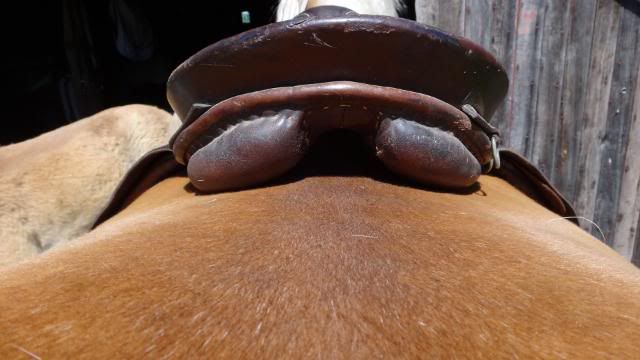 Questions,
Would you be happy to ride her in either, if so which?
I've heard that you actually have to ride in a Thorowgood for ride or two before you can really see the fit, anyone had any experience with that?
Thanks in advance
It appears that you'd feel close to the horse in the leather saddle. The Thorogood seems to sit rather high.
I quite like the leather one. With Thorowgood pics unfortunately the light is such that I can't tell how it sits on shoulders (back looks OK though).
---
"Life isn't about waiting for the storm to pass: it's about learning to dance in the rain..."

"When we are no longer able to change a situation - we are challenged to change ourselves."

"How people treat you is their karma; how you react is yours."

I prefer the old leather one myself, but only because I have this unusual love for all things old and leather.
Me to Courtney, that leather saddle is a Sattlerei Kloster, of truly ancient origins, and I have two old Stubbens as well, all are very comfortable, and have character