New saddle part two, Appy Gilmore..seeing spots!!
---
I really wanted to try out the new Thorowgood, and as it seems to be to narrow for Destiny, Appy G was next...and what do you know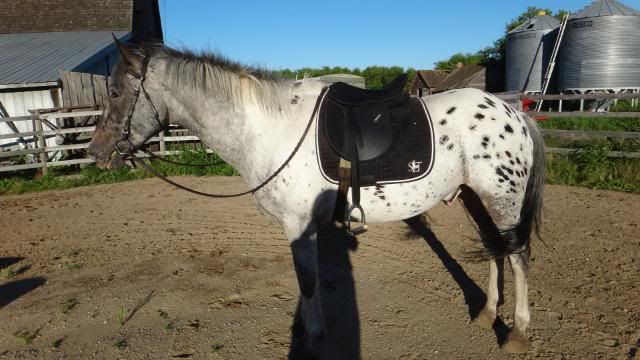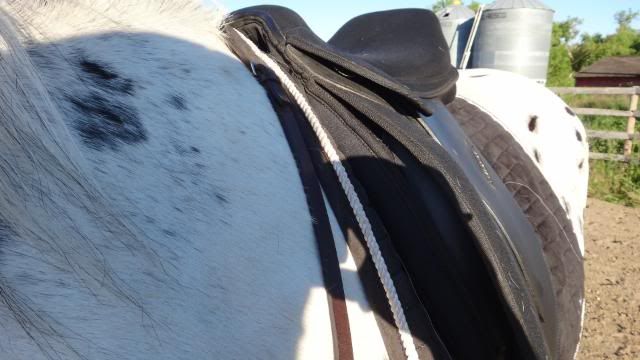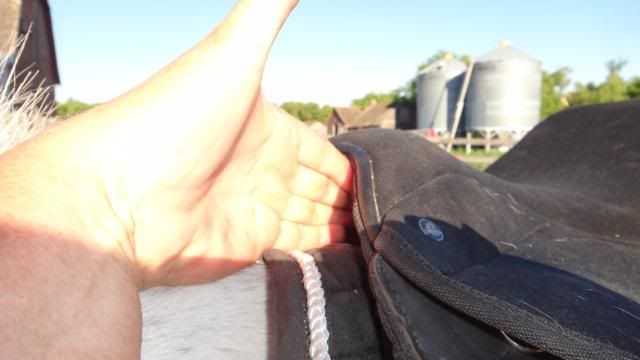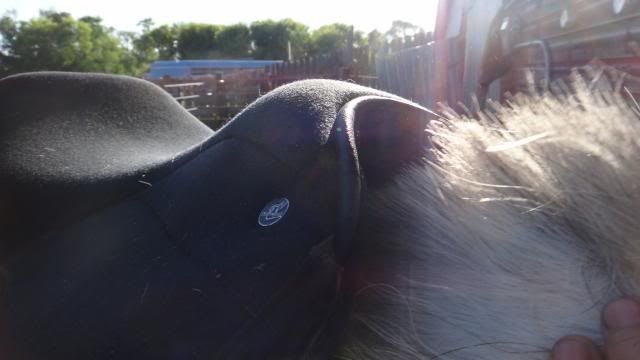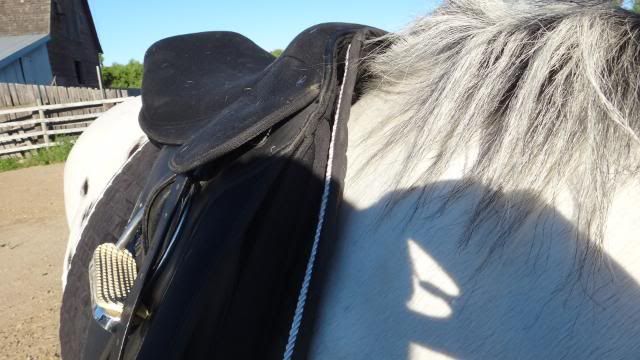 It looked pretty good, so I tried him in it, and apart from the first second when it just felt like a totally alien place, I actually like it, and I think Mr G looks awesome in black, *sigh*, anyone got a black bridle and girth they don't want
Wow, for an 'off the shelf' fit, that looks pretty 'spot on'....*laugh*
Such a pretty horse - &it's like the saddle was MEANT for him/her!
---
We share our lives with them; We braid our tears into their mane &we whisper our hopes into their ears.♥

Yes, that looks like a good fit. YOu checked for bridging? Cant' see bridging, only feel it.

Black bridles are easy to come by. I have a Jerry's harness that I have been using and loveing for 10 years. Well made, by hand, in PA.
Didn't check for bridging, will have to do that tomorrow
Thanks for the link, but I hate new bridles....I'm lazy I try and buy all my leather goods secondhand, let someone else break them in
Bubba has all those lovely bridles that just need a good scrubbing....
I know I already got some from her, LOVELY gear, go check it out people..I'm off to ask if she has anything in black
No bridging, managed to stick on through a major spook, legs are long and toes are actually turned in.
I'm taking this saddle with me to a clinic at the weekend, it would be strange to end up choosing to ride in a cheap rse synthetic saddle over my expensive and really nice Stubben