Pic heavy thread, my new saddle what do you think?
---
After a long wait, while I scraped the money up together for this saddle and then waited for it to make its way here, it arrived today.
What do you think?? and is it going to work for Fancy here do you think?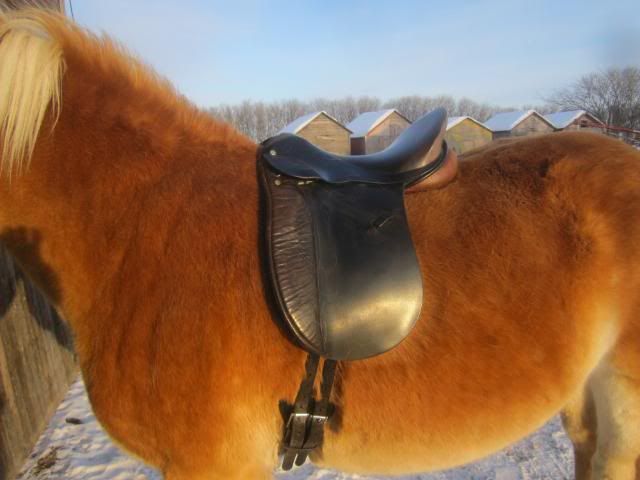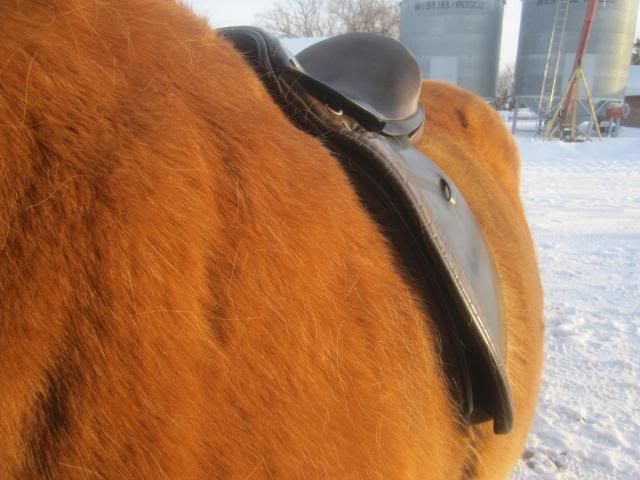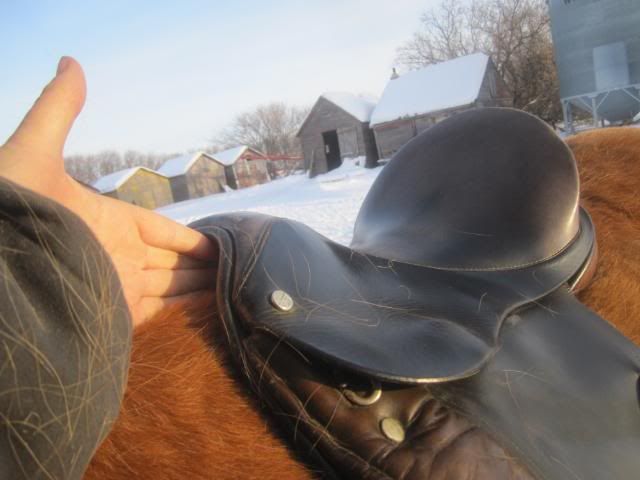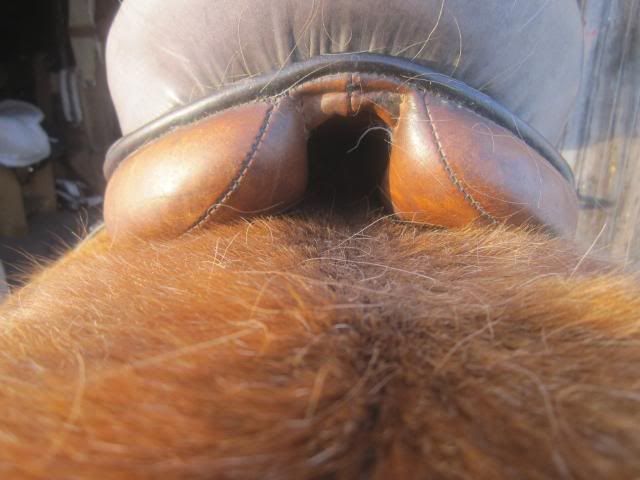 I'm not a saddler by any means, but it looks like it may be pinching her withers? Someone correct me if I'm wrong...
im not shure either but i agree many you need oh wow blanke but those thing to lift the saddle of her back pads there
---
Our Hoofbeats were many, but are Hearts beat as One.
the pressure feels pretty even all the way down, and I love the fact that it frees up her shoulder, I'm really hoping I can make it work, it's a beautiful saddle
Golden,
from what I can see with all that fuzz getting in the way, that is a pretty darn good fit! You bought it without fitting it to her first? Durn ! you lucked out.
It's a wee bit narrow in the gullet, which you can see from the rear view. The shoulder is hard to see (hair in way of view) but it looks good, and the saddle sits with correct orientation from side view. I LIKE it!
What kind is it? How much you paid?
LOL @ the horse hair everywhere... It is definitely spring!! :)

I think it fits, maybe a bit narrow like Tiny said.
---
Every great dream begins with a dreamer. Always remember, you have within you the strength, the patience, and the passion to reach for the stars to change the world. ~Harriet Tubman
LOL, sorry about the fuzz, she seems to think that she needed it for the winter, but is now starting to shed it out like spring is indeed coming.
Yes I bought it on spec, I was hopeful that it would fit her, but if not her, then it may have done for Ace, or if all else failed, I could probably sell it on again and not lose on the deal.
The saddle is a Micheal Stokes Centaur, I can't wait to actually ride in it.
As to cost, well I bought that, and this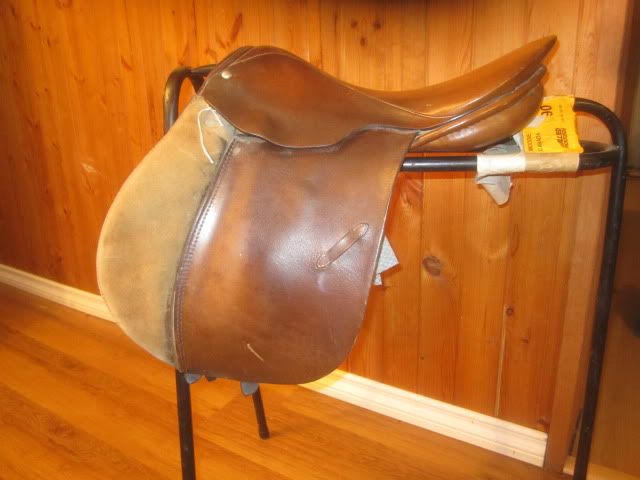 An older Stubben in a deal for $800
Hard to tell because of the fur but to me it looks like a decent fit.
---
"Life isn't about waiting for the storm to pass: it's about learning to dance in the rain..."

"When we are no longer able to change a situation - we are challenged to change ourselves."

"How people treat you is their karma; how you react is yours."

The pictures with the pad make it look like it's sitting too high in front. I would pay attention to your position when you ride. If you feel like you're fighting to keep your leg back under you, then I would worry that it's not balanced well. That might be able to be fixed by a saddle repair person, adjusting the flocking for you.