I have the Intrepid and I like it, it fits my head great and is very lightweight and low profile. However, I participate in IHSA horse shows and when I put my hair up into it, the helmet slides backwards. I don't know how to fix it, but otherwise I am happy with this helmet
I personally can't wear Troxel. Tried several different ones and they all give me a headache from the way they sit on my forehead.
I love love love my Tippery Sportage. Very light and very low profile.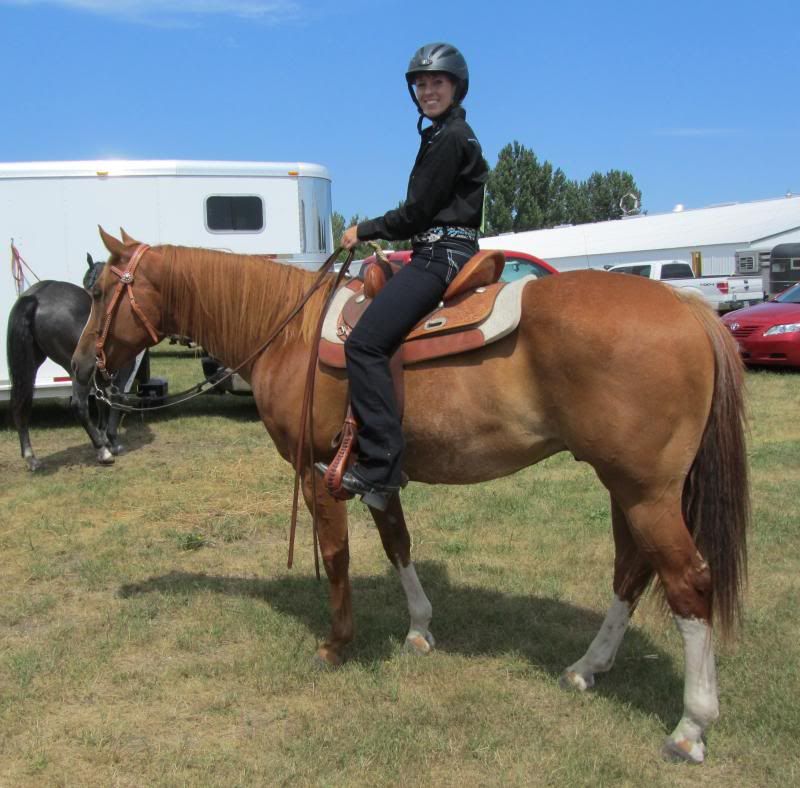 ---
∞•*˚ Βгįťţαňγ ˚*•∞
It is not enough to know how to ride; one must know how to fall.
I thought I would let everyone know I did buy the helmet. Its great. The new look and feel is great. The color is so nice and fits nice and snug so it wont fall off.
I just bought a Troxel Legacy Gold after reviewing what seemed like a hundred different models. I chose it based on the reviews and the fact that it works well with a cover. The only true negative I found was that it oversized your head in appearance as it is not a low profile model. I also liked that it came in a matte black finish as I didn't want a glossy plastic look. Well priced in the $50 - $60 range.

Good luck in your search !
Update......I can't stand the Troxel Legacy Gold Duratec that I bought. It was a large and still felt uncomfortable. It looked like I had a head on top of my head. Definetly not the headless horseman. I just exchanged it for a simple Troxel Spirit until I need another.