Saddle brand??
---
I picked this saddle up at a recent tack sale for just $47. I don't know much about western saddles and was wondering if anyone could give me a little more info about it. I can't find a name/brand anywhere on it, but did locate these symbols on the underside. Does anyone know what they mean?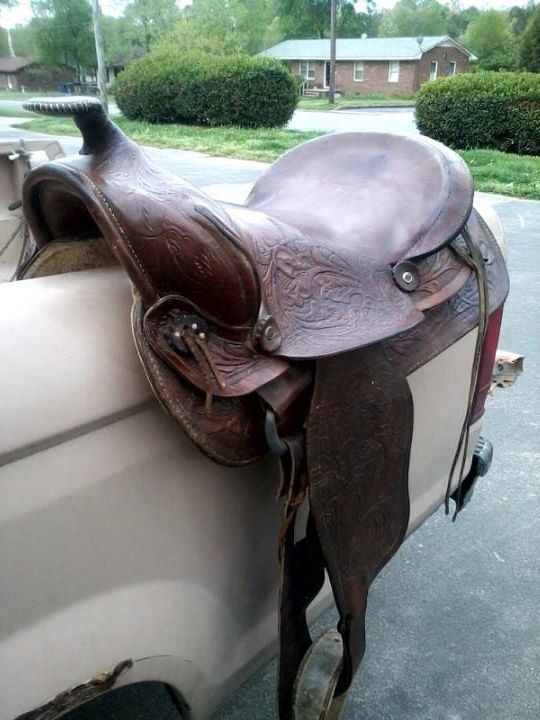 .
Looks like a nice older Saddle from the 70's or early 80's
Many smaller makers did not put a name on them back then
Symbols? no idea....
47.00?, if i was not saddle poor, I would buy it in a heartbeat
.
---
May all your Trails be happy and safe ones
Kevin
Those numbers are add-ons. The reason some of these older saddles don't bear a maker's mark is often because of minor flaws that don't effect the saddle. The mfg would give a dealer a good deal on them, but didn't want to be identified. Another reason is dealers want to put their own name on them to advertise their business and don't want the maker's name on it. The saddle is an economy model but a better economy than what we see today. Let us know if you keep or wish to sell.
Thanks everyone! I like it. And it fits me and my horse so I'm plan to keep it:)