Saddle Fit?! Answers asap please! Pic overload!
---
I was thinking maybe its my saddle cause chance to not be able to round her back and get some topline. So I got some pictures like I said I would. usually I have a foam font lifter pad but I decided to not to take pictures of that. Let me know what you think. Does it fit correctly? Do I need the lifter pad? Could it be the saddle preventing her from rounding her back?
If it is the saddle.. would riding bareback help? I need answers soon because Im going up today.
Okay with out the saddle pad.
WITH saddle pad :)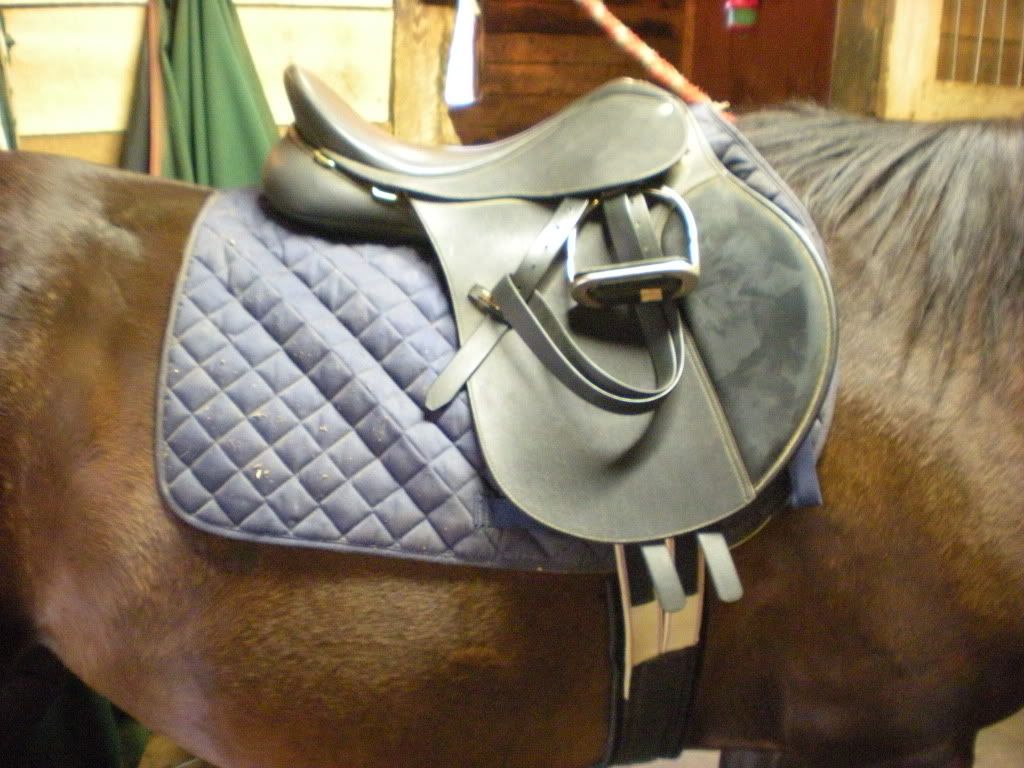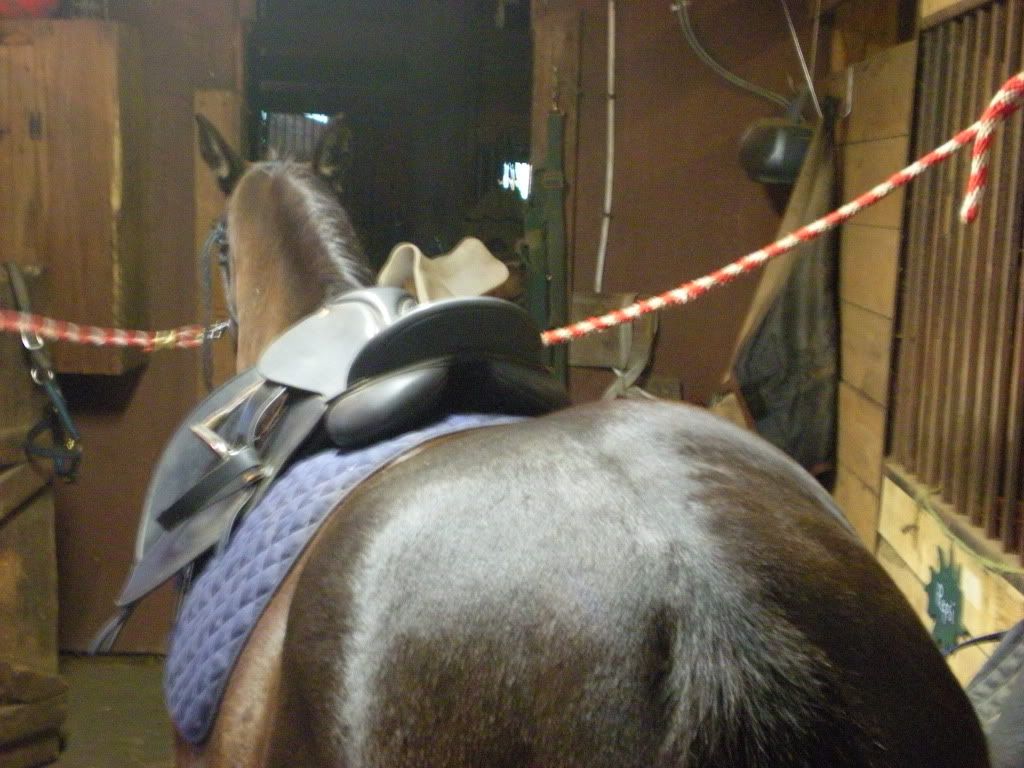 It's a good fit in the front, but the back panels are too angled for your horse's back. They're putting extra pressure on the outside
of the panel. I would scoot it back about 2" as well.
If you don't want to get a new saddle, try a
ThinLine Half Pad
or
Skito Interpad
over your quilted pad. It will help eliminate those
pressure points for you, and is cheaper than a new saddle
.
If you want a new saddle, then look for one with flatter panels on the bottom, not so curved or angled.
Absolutely! Definately scoot it back to where it is behind your horses shoulder and you don't need a lifter at all! It is perfectly leveled! You really need to scoot it back a little though! And lunge her with her head long and low! Using side reins, driving lines, or a tie down if needed! And you need to work her in a rounded outline, all the time!!! I use draw reins for 5-10 minutes on my horse during warm-up to stretch out those back muscles! He used to have a dip, and now it is practically gone, and with the wintec CAIR system, i've gone from having to use a 1" saddle pad on him to using no pad at all! Just a cloth numnah! Great equiptment! It will take some time! And DON"T use a lifter pad! It is putting excessive amount of your weight on the back of the cantle, and that is keeping him from rounding out!
yes it does move it back a little and your good to go
Overall fit looks good, but I agree, move it back away from her shoulders! That's probably the majority of your problem, her shoulders are hitting the bars of the saddle, causing her to take shorter strides, dropping her back into a concave posture, and having her weight on the forehand. However, when you do move it back, it will be downhill, so you will need to shim it otherwise it will dump your weight onto her forehand and create pressure. Have you looked into getting the Theraflex pad? I never ride a horse without one!!