Saddle fit thoughts
---
I didn't actually buy this saddle for Mr G, but he is not going so well in his Stubben at the moment, what do you think of the fit for him?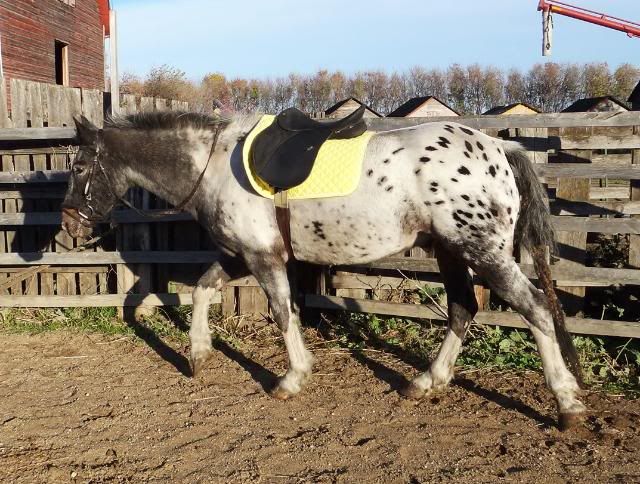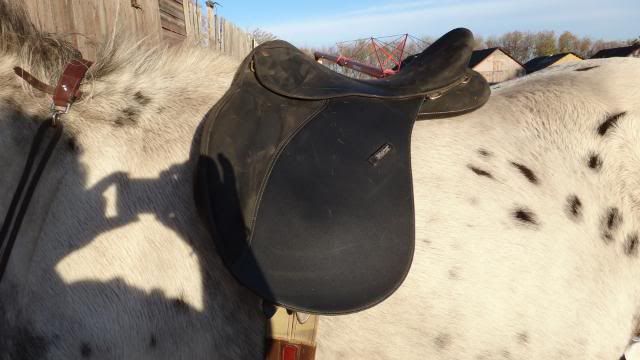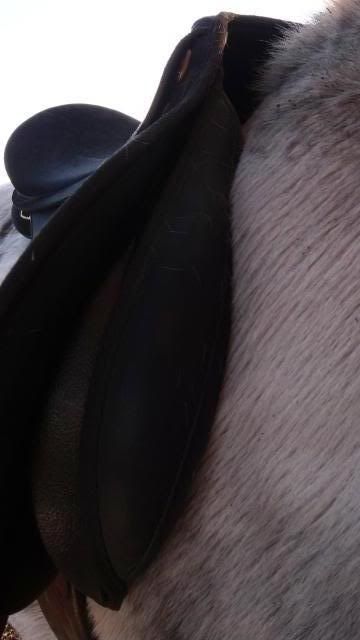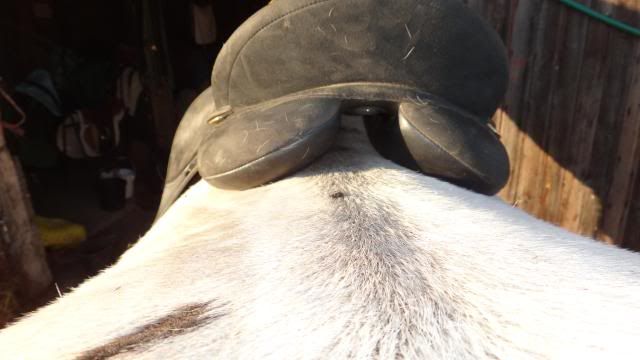 It looks pretty decent to me, though at first glance I thought the front might be a bit narrow , 'cause the pommel looks a bit high. However, the front/side angle shot shows a line of tree that appears to mimic the should well. When you run your hand down, under the front edge of the tree and panel , is it even pressure all the way down? Is this one of the Wintecs with Cair panels.?
It is my new Wintec 2000 with Cair indeed,, when I say new I mean new to me...

I bought the saddle for Bert actually, I'll have to take some pics tomorrow of it on her.