Banned
Join Date: Dec 2008
Location: At my house, or stable, duh!(Michigan)
Posts: 2,479
• Horses:
3
saddles
---
hey guys, does anyone need help with identifieing a type of riding saddle, you know like a barrel, jumping, all puorpose, and stuff like that , cuz im taking a saddle identifeing test in 4-h. and that would REALLY help
Banned
Join Date: Dec 2008
Location: At my house, or stable, duh!(Michigan)
Posts: 2,479
• Horses:
3
even if you do not need help identifeing a saddle then could you post it on here just so i can guess wich one it is?
Saddles
---
Hi Morgan,

There are so many styles, both English and Western.

I think it is against the rules to give you a specific website that will help, PM me and I will give you the web address.
---
May all your Trails be happy and safe ones
Kevin
---
Last edited by SouthernTrails; 12-22-2008 at

05:57 PM

.
I don't know any thing about western but as far as english saddles go, a saddle with straight cut, longer flaps is a dressage saddle, a jumping saddle has forward cut, smaller flaps an usually a square cantle and a gp saddle is half way between.
I hope this helps.
how 'bout this one
---
Can you Identify this one?
---
Last edited by Loosewolf; 01-24-2009 at

09:36 AM

.
heres my saddle
---
Cisco
14 year old Quarter Horse gelding

"some horses come into our lives and quickly go, others stay awhile, make hoof prints in ours hearts and we are never, ever the same"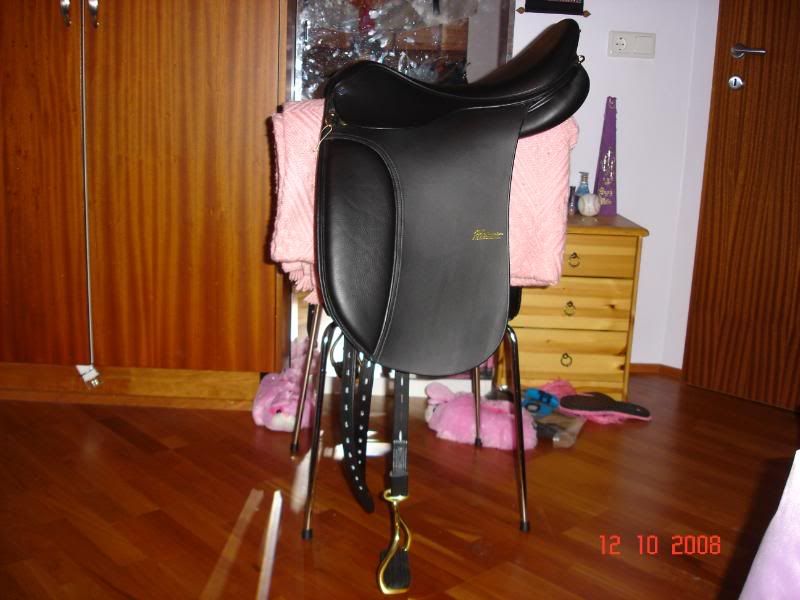 here's mine. It might be somewhat interesting
Similar Threads
Thread
Thread Starter
Forum
Replies
Last Post
Saddles

kershkova

Western Riding

5

12-23-2008

09:32 AM

What do you think of these saddles?

mudypony

Horse Tack and Equipment

12

07-18-2008

01:37 PM

Saddles

Sissimut-icehestar

Horse Tack and Equipment

4

03-12-2008

11:06 AM

saddles that I like

Magic

Horse Tack and Equipment

6

01-06-2008

10:36 PM

Saddles

showpony@heart

Horse Tack and Equipment

2

08-20-2007

04:49 AM