Shipping boot question
---
I have recently bought shipping boots. they seem tall enough but im not sure if its okay to have the front of their legs out. Nobody at my barn uses them so im not sure whether or not to keep them or return them to the store. I got them at chick's saddlery, so size wasnt really marked, i just assumed horse size. Im also not sure if they are on correctly.
Also, he is a 16.2h thoroughbred, if that matters.
I'd definatley return them and get a bigger size, they are supposed to close in the front. :)

-I do have a pair very similar to those and they work wonderful!
unfortunately, this is the only size they had and it didnt specify if they were horse or pony or anything :/
I like those boots but I prefer the ones that wrap around the leg a couple times better.
These are huge on Selena but you get the idea...lol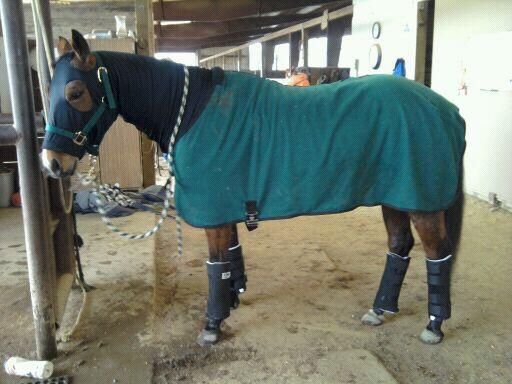 ---
Pssh.I didn't pick up the wrong lead
It's called a counter canter...
...A very advanced maneuver.