Show me pictures of your Bays with different colored saddles on
---
I have found a website with good deal on show saddles and since I have to replace my everyday saddle, I am going to just buy a show saddle. Citrus is a bay who looks really good in royal blue. Can you show me photos of your bay (mine is more of a reddish tones bay) with saddle of all colors on it? I don't care much for the light colored leather because it looks like it will show dirt easier but would still like to see what it looks like on a bay. Here is a picture of our boy.

Oh and since I am 5'10 1/4" and 130 lbs- I think I need a size 16... anyone else... if I had to pick a body type I would say pear, but only just barely. A website said pear shapes need an inch bigger.
---
Last edited by Citrus; 05-08-2010 at

10:50 AM

.
I could not find my pics of my two Horse with the similar shade.
The one that has the Black Mane looks very good in a Light Oil, but not the very light pale oil that some show Saddle come in, but the light oil that has a touch of yellowish/orange to it.
Dark Colors can show dirt too, depends on the area of the country and the color of the dust/dirt
Black really looks good on my two, but I am not sure how Black is received in a Show Saddle, I have seen a few, but not a Show expert on what is considered OK
.
---
May all your Trails be happy and safe ones
Kevin
yeah, I am not a fan of the black...
Here is Nelson in our now current saddle:
Harry Dabbs Origional Event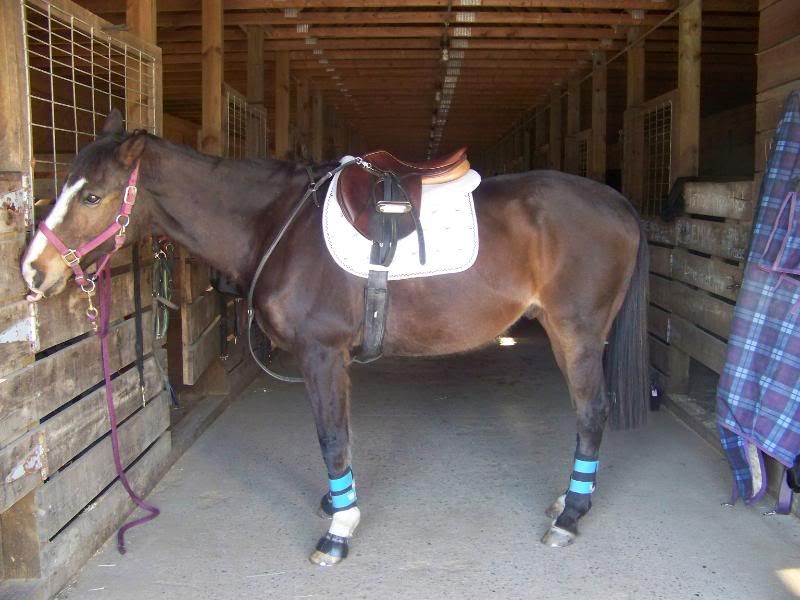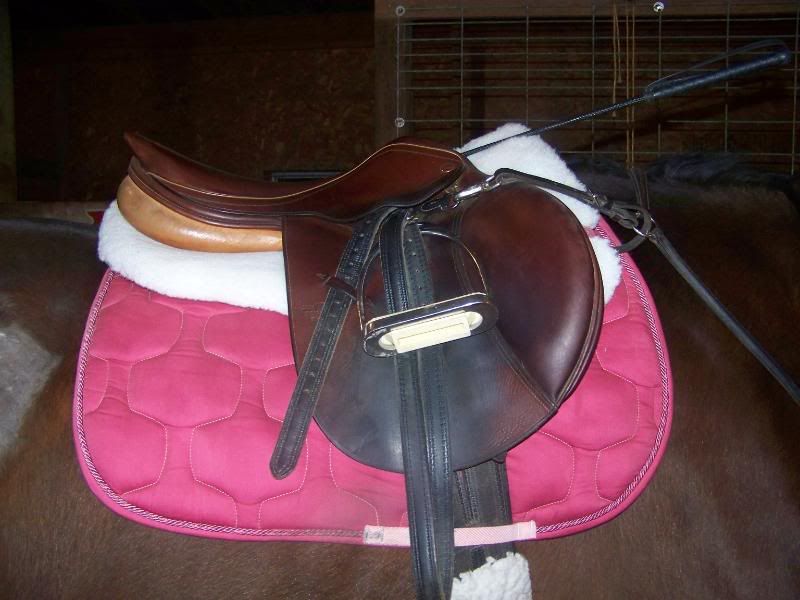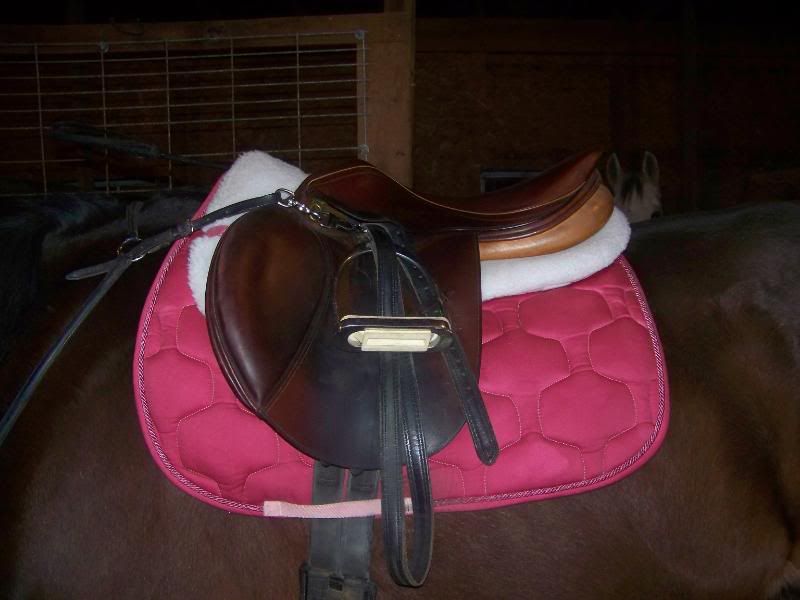 Here is Nelson in a Collegiate Convertible Diploma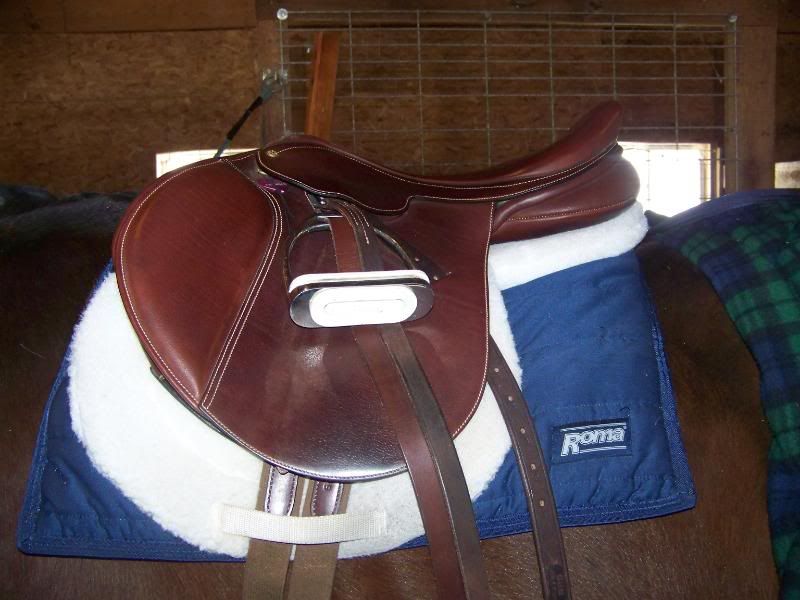 Here he is in a Wintec 500 All Purpose
---
oh- I like your saddle pad colors.... white looks really good.... I am buying western now but will definitely think about black when I buy english!!! And it looks like your saddle is at the correct slope- go you!!
I bought the medium brown one with a warmer tone.... I am now trying to find a white show pad with some sort of swirly black design on it... or maybe even a white one with silver... western that is.
Here is my bay boy Denny back when I first got my saddle and it was still a medium oil color.
(sorry it's not a better pic)
And here is one of the more recent pix now that my saddle is darker from oiling and sun exposure.
---
Always remember that feeling of looking at a big, open country over the ears of a good horse, seeing a new trail unwind ahead of you, and that ever-spectacular view from the top of the ridge!!! Follow my training blog:
http://robertsontraining.blogspot.com/
Thank you for sharing :) I absolutely appreciate it.