Side reins & spanish in-hand saddle pad + surcingle
---
Hey,
I'm trying to start my andalusian (Sultan Marciano) on training in-hand, and shoot me but I'd like to do it in style ;p
I saw those saddle pads used at the spanish riding school of vienna, a red saddle pad with gold borders, comes with buckles for side reins and a surcingle.
I've been trying to look them up online, but I don't even know if they have a specific name or so that would make it easier to search for them. I saw a thread on a french forum (needless to say, my french is very poor) -- so here's what it looks like, please guys tell me what they're called, or where I could find them?
Saddle pad for training in hand:
seriously... anything you guys?
additional photo..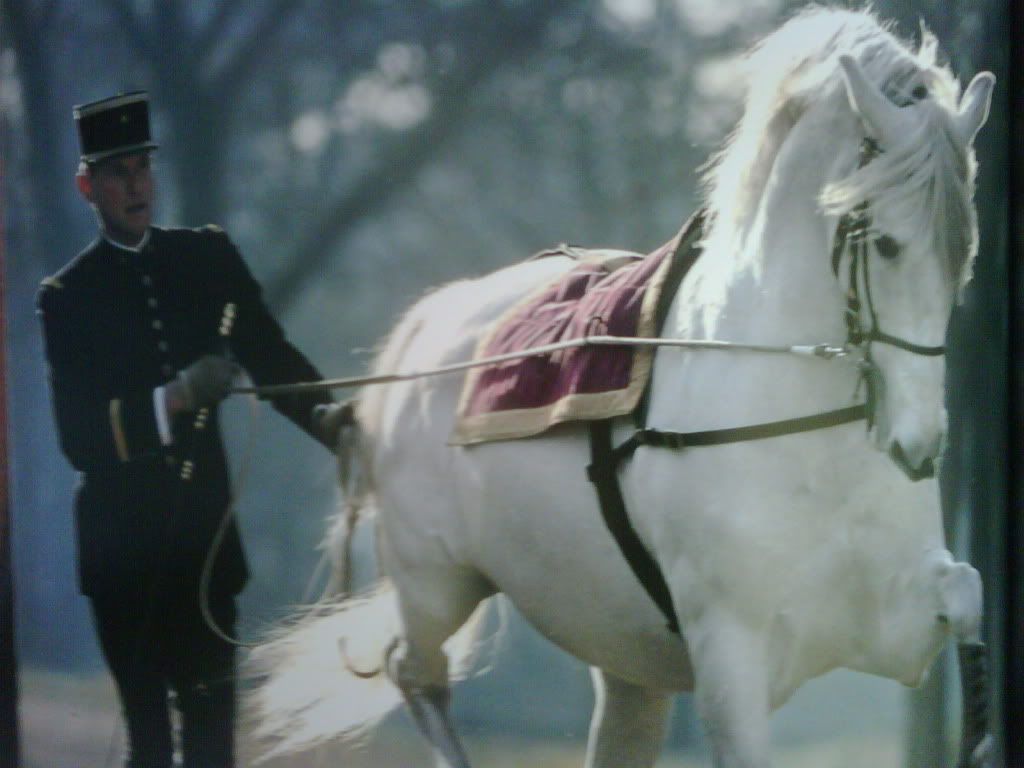 OMG! I'm gonna love you foreverrrrrrrrr *happy virtual hugs*
I was wondering where you went, lol. I posted it over on HGS too.

Glad to help! ;)
haha in the barn i worked in in chicago this summer they got them specially made...not sure how much they cost tho but could be an option!!