Sleazy Sleepwear Hood
---
Ive had this for 4years, and havent used it once. I let a friend borrow it when I first bought it, and Ive put it on my horse to take photos of it, and thats it. Besides that, it has been sitting in my tack box. Its a little dirty/dusty, and has a small hole in it, and a little bit of wear from moving so much, but besides that its perfect! Asking $40 shipping included.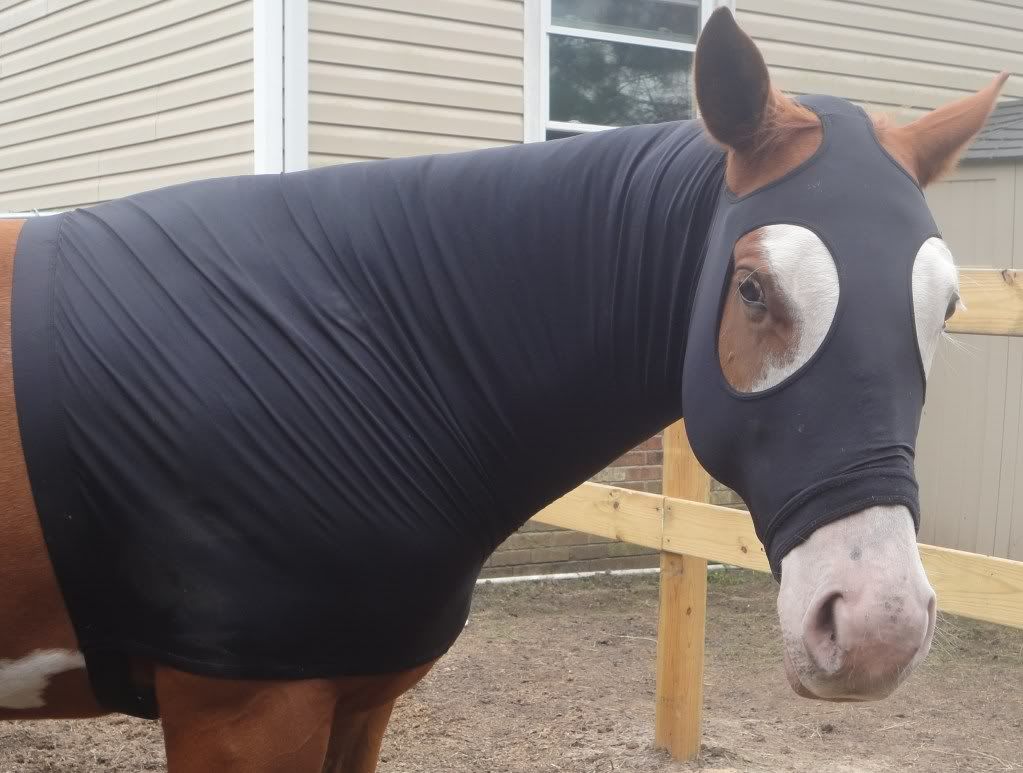 Small hole
oh ok thanks. It would be to small for my horse.
hood.
---
the hood you have there is realy good if you plat your horse it helps keep the plats in.
and if you bath your horse for a show and it stops stable stains as well and turned out if your padocks dusty.
i have some with my show rugs and turnout rugs thay are great and if you have a gray horse its a godsend to the owner.
i also have some rain sheets from ears to tail and and i had caps made for them as well.
Yup, I know.....contacted one of the mods about it right after I posted it....but havent heard anything back, so I just made one in the Classifieds...
Sleazy Sleepwear Hood