Suggestions for a curb bit please, just because Emmy will need a curb to show
---
Stupid rule..

Seems that if I'm going to show Emmy western then we will need to pop her in a curb bit, I am reluctant to because she goes so nicely in the snaffle so what would be a good option for her?
come on guys help us out there
Super Moderator
Join Date: May 2012
Location: CT USA an English transplant
Posts: 24,968
• Horses:
3
What sort of showing?
Can you get something with the same mouthpiece as your snaffle and as short shanked as possible?
Quote:
Argentine dog bone snaffle
Why thank you Muppet, good suggestion!
I've started working this into the rotation for Mia.
She seemed to find the curb strap annoying, but is slowly getting used to it. I wouldn't want to try her on the trail with this yet. The sides move independently for about 45 deg, and there is no nutcracker effect. No idea if it is good or bad...just what I'm trying. I'll need a lot more time using it to know how she likes it.
---
"Make the right thing easy and the wrong thing...well, ignore it mostly."
Maybe I'll put a curb strap on her snaffle for now so at least she is used to something under her chin before I use a bit that will actually engage the curb.

I had to laugh on Saturday when I was asked why I didn't have a curb strap on Ben, "Because he is ridden in a snaffle so it would have no use" got me some strange looks
Showing
Join Date: Jun 2011
Location: Cariboo, British Columbia
Posts: 11,951
• Horses:
3
The bit bsms posted is a great bit to start out in, very similar to the Robards pinchless bit I have been using since I discovered it, every horse goes well in it. You can school good 2 handed but is excellent for neck reining. Before that, I would transition with a dog bone bit but it is good for 2 handed schooling, I found it not so great for neck reining. My recommendation, since it what I have used for every horse with excellent results, it the Robards pinchless bit, the reining one. Sorry, on the iPod, can't put up a link.
Posted via Mobile Device
Just for clarification, when they say has to be shown in a curb, what do they actually mean? To me a curb is anything with a shank, so a nice little dog bone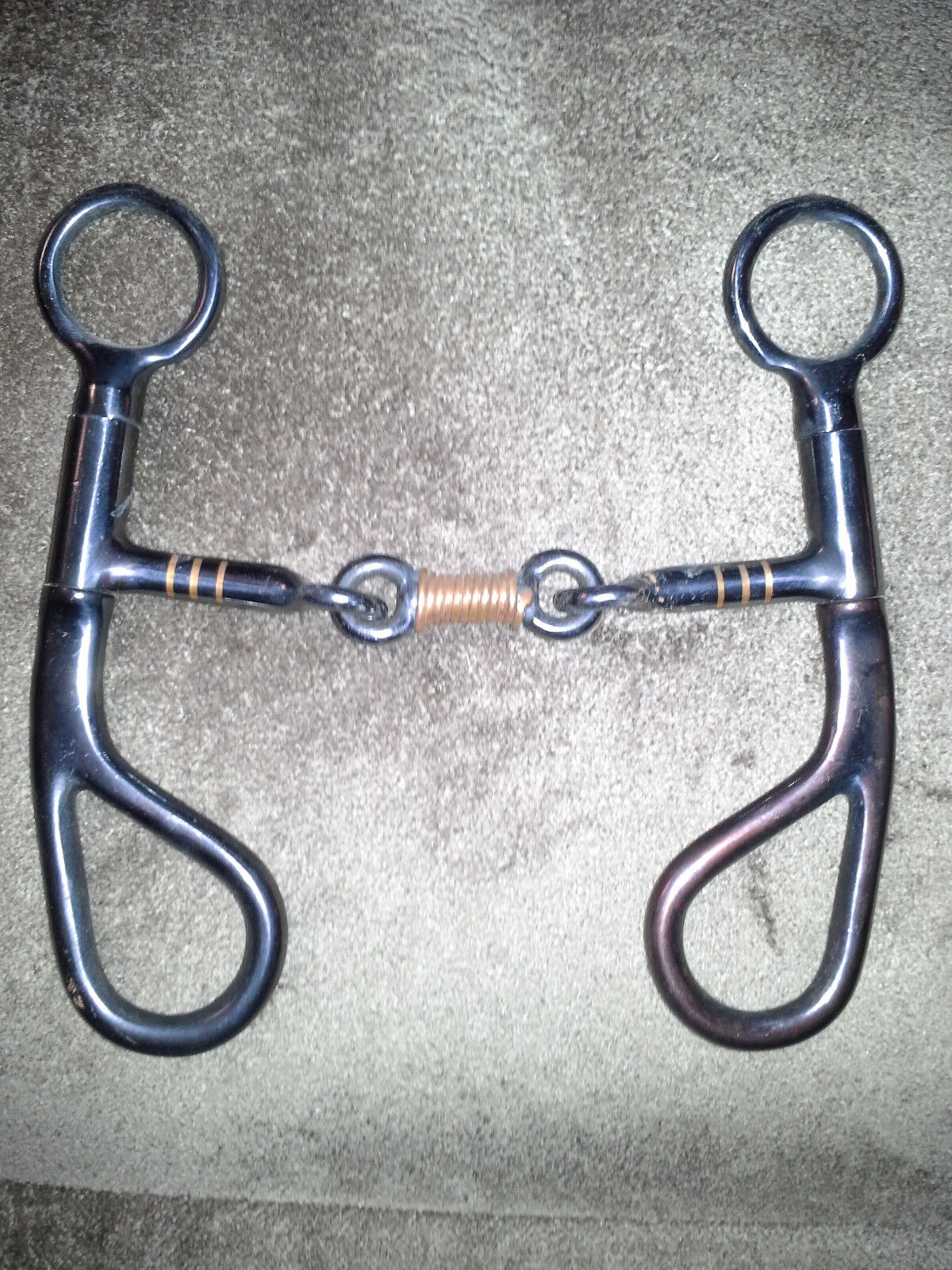 is a curb. Would this be allowed.
Yes I'm thinking you should be ok with that bit