Tell me about this english saddle
---
Im just trying it out. Its currently on a week consignment from a local tack shop to see if I like it or not. I have really little to no knowledge on anything english discipline since I've been mainly only western all my life around horses.
I sadly did not take any pictures of it on my own horse, but I can two days from now. When I rode in it today there were no dry spots. With no pad in between I could put four fingers between my horse's withers and the saddle vertically, and two and a half fingers horizontally. I can see daylight through the bottom of the saddle and my horse if there is no pad, it doesn't seem to pinch the shoulders at all on him either. For myself I can put five fingers in front, and behind myself while sitting in it. I feel centered in it, and do not feel like the pommel is crushing my crotch if you know what I mean.
So if you know anything about the brand/make/history on this kind of saddle I would much appreciate it! Tell me everything you know about it :-D
Everything I can find on it so far is that its a Cambridge Stateline all purpose saddle. On the stirrup bar its marked M bs6635 (i assume the M is for medium tree? haha I have no clue...). The seat measures out to be around 17.5 inches.
Overall it looks like its in good condition, looks like some one has rode a year or so in it by the use I see in it. No rips or tears, the tree seems to be in good shape.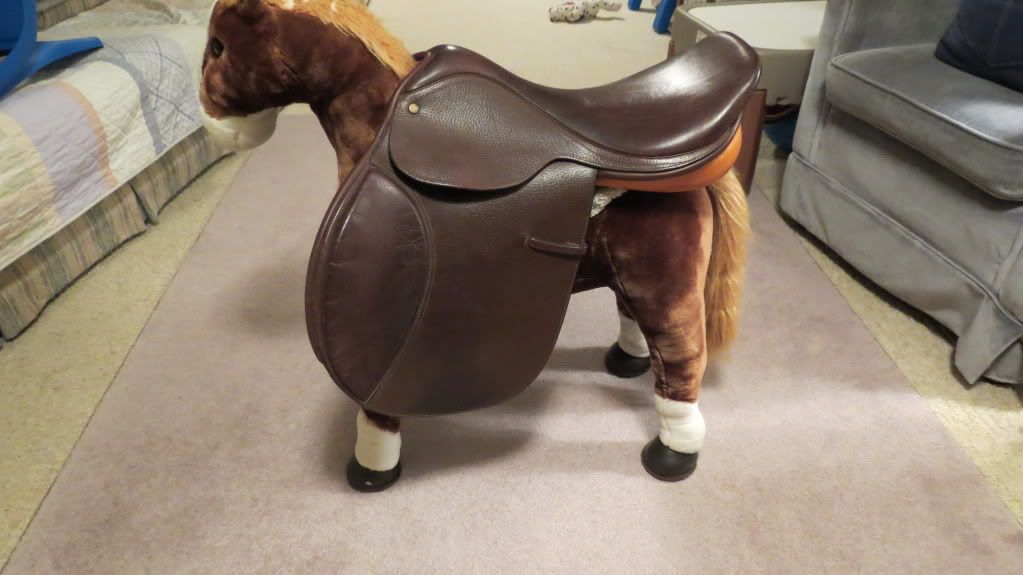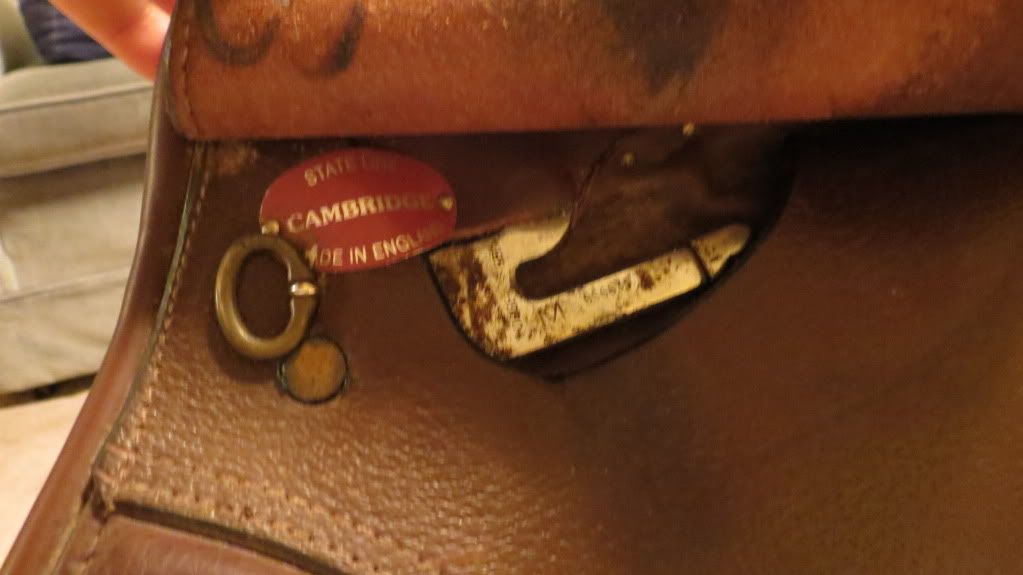 First off I think that saddle is way to big for your horse...
Haha! Thanks for the honesty!
the M stands for medium and the BS6635 is a manufacturing standard
Both are for the tree only and are made by the manufacturer of the tree - the BS is for British Standard and means that the tree was made to a certain specification - google it if you want more info.
Quote:
Originally Posted by
PurpleMonkeyWrench
View Post
First off I think that saddle is way to big for your horse...
I agree... Horse Abuse ......
.
---
May all your Trails be happy and safe ones
Kevin