Thank you Dressage10135
---
Some time ago for some reason best know to herself Dressage10135 offered me a black bridle that she had spare, hoping it would fit Mr G, to match the black saddle. Today the parcel arrived and the bad news was that the bridle doesn't really fit G Man, he was less than impressed with it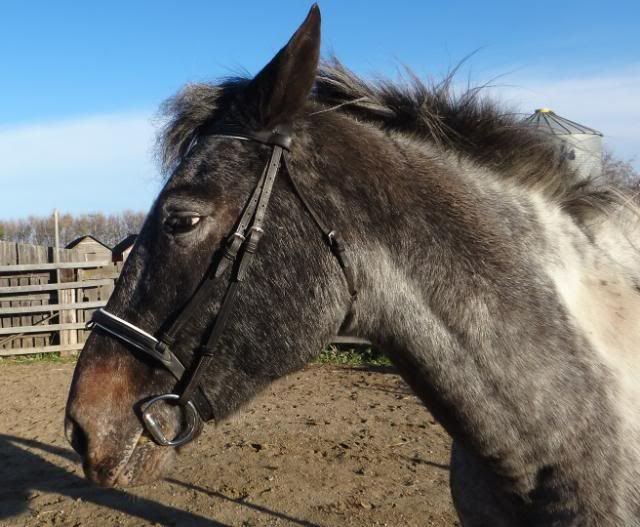 But the good news is it fits Ace beautifully
In the box as well was a beautiful beautiful yellow saddle pad, I love it, but can't work out who looks best with it
Ace
G Man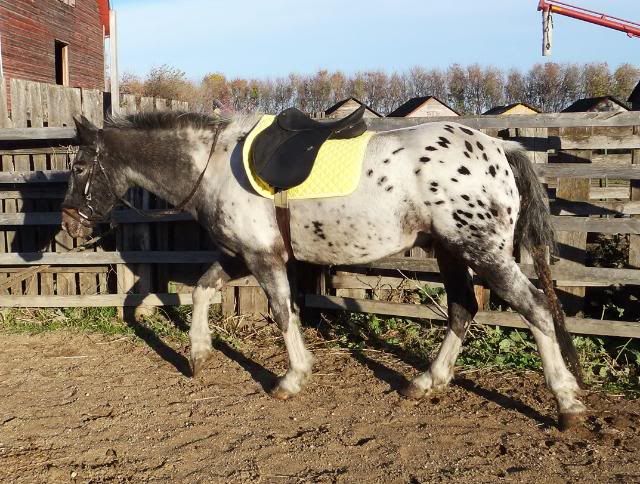 or Big Bert
She's looking at it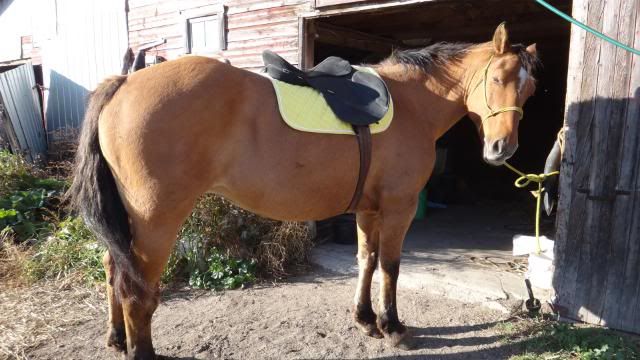 Angel says, here there is a rope laying here, isn't that dangerous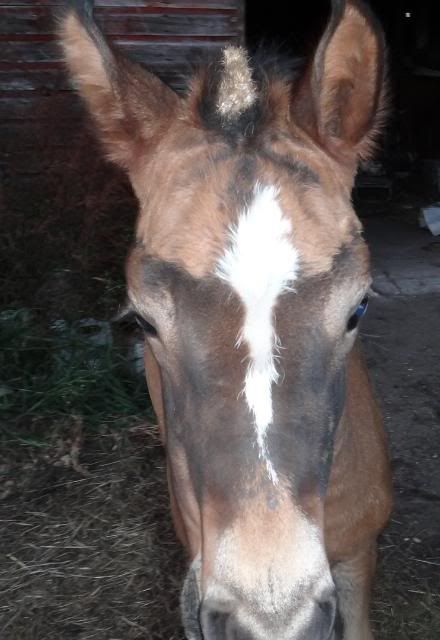 THANK YOU Dressage10135, you rock
---
Last edited by Golden Horse; 10-08-2011 at

10:43 PM

.
I'm so glad you got it and like them GH!!
I vote for Bert! She's got a "check me out" face in the photo! :)
---
Life is like a camera. Focus on what's important, Capture the good times, Develop from the negatives and if things don't work out, Take another shot.
Certainly yellow just doesn't suit Mr G, so it would either be Ace or Bert, and I think Bert just edges it, maybe it will help her find a nice sunny nature!
I like the way it looks on Ace it really stands out on his dark color.
---
Amanda
Horses lend us the wings we lack.
i vote for bert as well for the pad.

Dressage10135 - you rock! how awesome of you to "share the wealth" so to speak. something like this shows a person's character for sure. ;)
I agree crimsonsky, it was a beautiful thing to do, and I'm still over the moon with getting such a beautiful gift, so much so that I have even postponed my plans to kidnap Peanut while she isn't looking.
Thanks!
LOL GH, do I need to padlock Peanut into his stall?!
How nice!! And i vote for Bert as well for the pad. Love it.
GH - be carefull with Angel finding lead ropes. My Rain got into the nasty habit of grabbing and running off with lead ropes. Not only did it make them hard to find, but sometimes there was a horse on the other end of the lead rope!

Imagine Rain dragging her daddy around and around and around the lot at a dead run! Maybe when she gets all grown up she will make a good horse to pony others off of? LOL!
---
Plain Old Dee, horses Dancer and Rain
I believe in dragons, unicorns, good men and other mythical creatures!