Fresh out of MIL's, but my son is getting married soon which means
OH noes
I have to get my own broom!
Subbing so I can find this later. Got a gazillion year old saddle I am reconditioning (happens to be the only saddle that REALLY fits my horse, go figure) but leather is real stiff right now. Not sure how to make this work with the lace up... But where there's a will, there's a way.
My leathers are soaking, I have deliberately put parts of my nice saddle in a bowl of warm water to soak, and I'm not all scared, no sir, not me, not scared at all
Well managed to get them turned, and tied them off with cord for now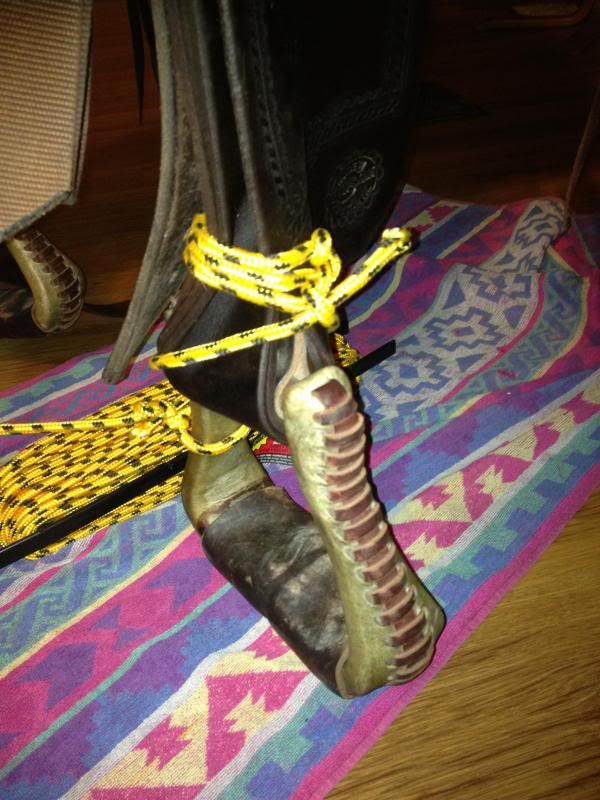 Now we wait to see what we have in the morning when they dry.
Yippee, done it!
This is what it looks like this morning with no strapping on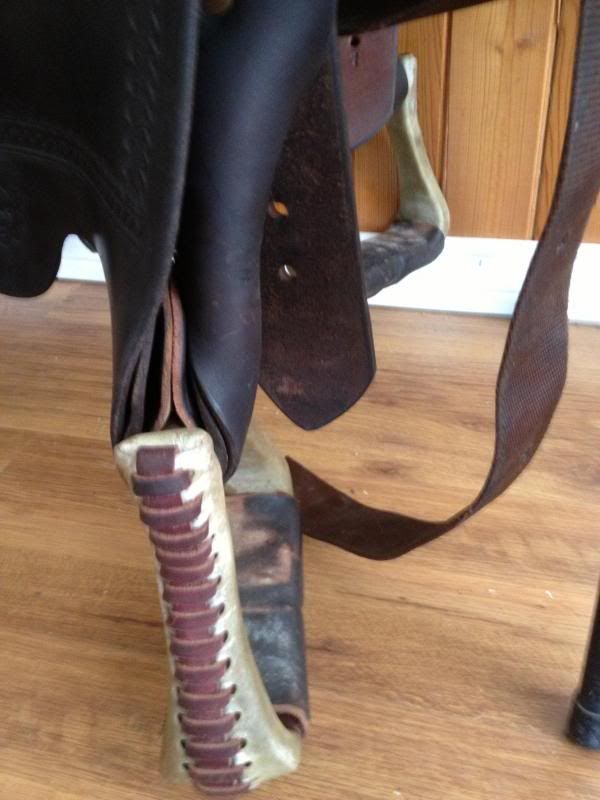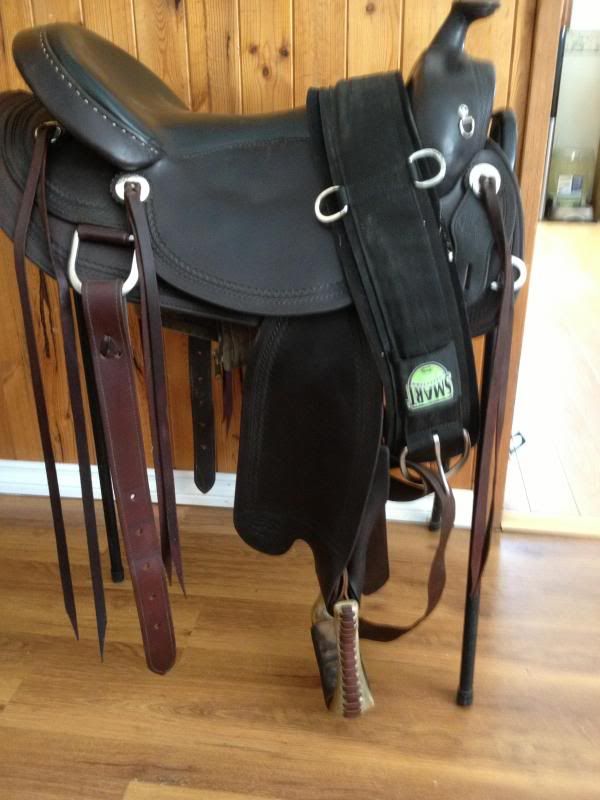 and this is what it looked like before
Thank you Iridehorses, great idea. I did mine and it worked slicker than snot on a doorknob.
---
Even Jesus Loves horses, He is coming back on one.
LET 'ER BUCK!
This is awesome! Thank you so much!
I did this to my saddle, but instead of twisting the Buckle backwards, I twisted the leather with the holes the other way (the Buckle still ended up being on the opposite Side). The leather then wrapped back around the stirrup as normal so you don't have all that extra. It worked great. I'll try and get pictures tonight.
I would like to try this but I do not have enough room to put stirrup hobbles on. My legs are too short and I cant get my fenders up anymore. *sigh* thats what I get for having a fat butt and short legs.