Value of my saddle
---
I really wanted to get an idea of the value of one of my saddles before I decide if I will sell it or keep it. I have taken pics but some of the Montana silver is off of it, and the pieces are packed away in boxes, but it will be sold with the saddle. Sorry pics are not great. It is a 15.5" Crates full bars, professionally cleaned and always meticulously cared for. Numbers are written underside flap 1#2406-5554. I hate to sell it, but my older guy who it fits like butter is retiring, and my narrow short backed appendix doesn't have a chance in ever fitting it. On the other hand every saddle I have ever sold I wished I had kept. Anyway, any ideas of value would be helpful for me to decide whether I should keep it or sell it.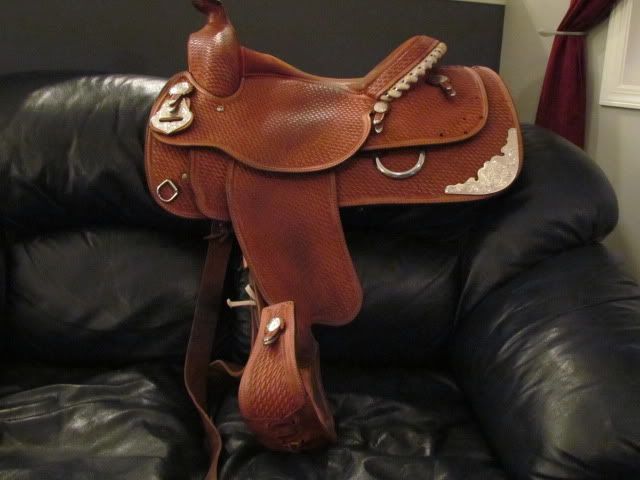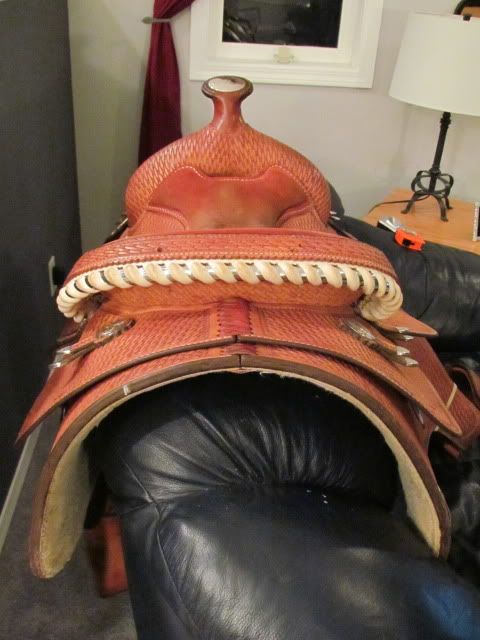 Doesn't he look thrilled to be going out for a ride??!! LOL.
---
Last edited by Mochachino; 11-14-2012 at

10:16 PM

.