Western Headstall
---
Hi guys
You might remember I was making a Western headstall which a customer had designed (with us). I previously put some pics of it part-made, with a promise to put pics of the completed headstall on. Unfortunately, the photos got stuck on my camera which broke! Finally we got the pics off the camera, so here goes....
Modelled by my decrepit and grumpy Arab 'Zahlia' (P.S. this mare is permanently retired and never ridden - she is only modelling this headstall, so apologies for the badly-fitting bit - it was the smallest we had to fit her!)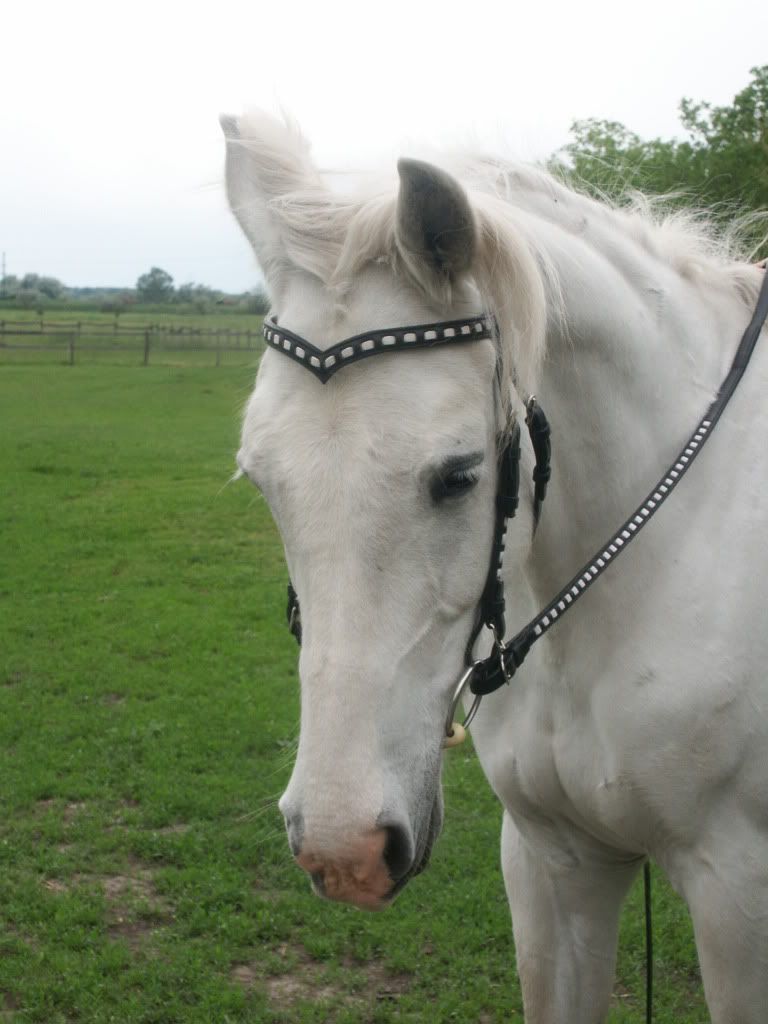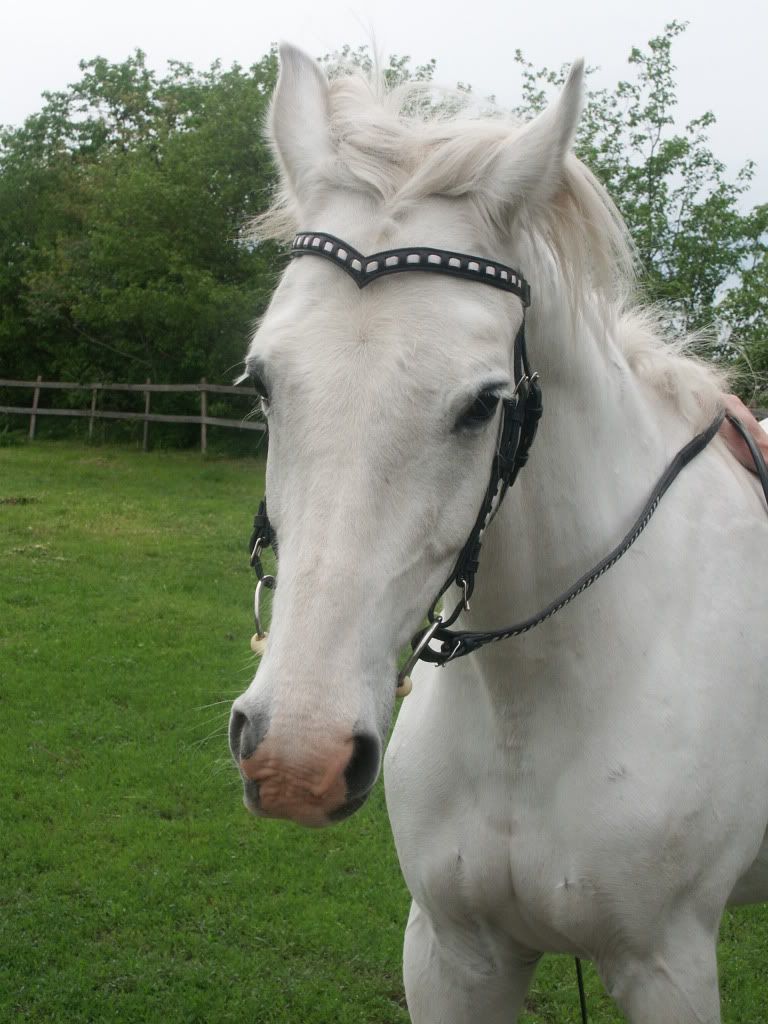 This Side-pull bridle is for the same customer:
So what do you you guys think? Do you like it?
Nutty
BEAUTIFUL work! Wow! And it looks stunning on your mare. Thank you for sharing with us! :)
Gorgeous work as always, Nutty! And the detail work really looks nice on your mare!
---
A stubborn horse walks behind you, an impatient one in front of you, but a noble companion walks beside you ~ Unknown
Gorgeous!!
---
Spent a whole hour today laying in a pasture, waiting for a sparkling vampire to show up. Alas, I woke up and looked over, only to find a mound of horse crap. Sigh.
So first of all, the model you used has a magnificent face!!!!

As for the headstall, its magnificent too!! I can tell just by looking at it that the leather is soft and supple!! Reaallyy nice job!
That's awesome!
---
Learning never stops
Very nice work!!! i love the first one
Oh I like that a lot! That would look very nice on my turd boy.....lol.