What best suits a chestnut
---
hey guys I've just started riding and i need a colour for myself and my chestnut and i don't really know what best suits a chestnut
i cant use purple because one of my friends at my stables already have purple for her chestnut so please give me some advise
it would really help me
No pink!! haha. Redheads shouldn't wear pink, though that's just my rule. My chestnut wears purple, but since that's out of the question I'd go with another jewel tone. A bright blue or green would look good, but you can never go wrong with black. Yellow would also look good, and would really pop against her darker coat. Post some pictures of your horse so we can get a better idea of her color! (Plus we just like seeing pictures of horses
)
---
Impressive Wild Angel- Ginger Happy Go Lucky- Duncan Little Boy Blue- MellowSweetwaters Eqyptian King- Sam

Post picture please!! I love this kinda thing. I hate a terrible obsession with saddle pads. Right now I have my boy in royal blue and love it but will probably be switching soon.
---
Your horse is an extension of you.
Royal blue and hunter green look fabulous on chestnuts.
---
You want the truth? You can't HANDLE the truth!
Teal! My previous mare was chestnut with flaxen mane and tail and lots of chrome. She had everything a light teal colour and she looked stunning in it!
I use royal blue on mine, and I think he looks quite dashing in it.
Started
Join Date: Nov 2010
Location: Lethbridge, Alberta, Canada
Posts: 1,634
• Horses:
2
I use royal blue for my horse. She's a very red chestnut and it looks beautiful on her.
My chestnut's main color is navy blue, but we also have some royal blue, bright blues, and baby blues. Of all the colors I've tried on her, the navy blue looks VERY nice!
I have 3 different colors for mine, and while I don't necessarily agree with the no pink on chestnuts I can see where it comes from.. it can look pretty nasty, LOL.
Anyway my horse has pink, baby blue and green polos... I just bought him some white ones too.
royal blue :)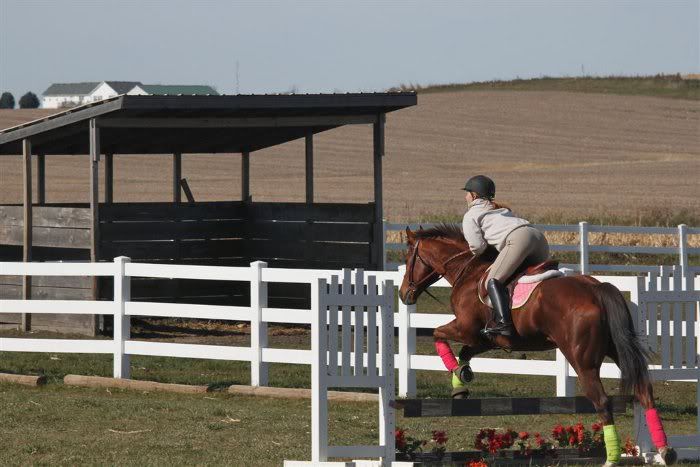 pink/yellow or green, depends how you look at it! I think it's green.
I second the blue colors with chestnuts - it just looks so good on them!
thanx guys ! can you please put some pictures of them in there colours so i know exactly how a chestnut looks in those colours ! thanx so much