Green Broke
Join Date: Aug 2011
Location: Middle of Nowhere, Saskatchewan
Posts: 2,656
• Horses:
5
It's some kind of driving bit, I believe.
---
Teen Forum Moderator
Join Date: Dec 2010
Location: South East Texas
Posts: 7,157
• Horses:
2
I believe its a very rusty (or made of something I dont know of) half-cheek mullen mouth snaffle. It is used for driving a lot for sure, but you can also ride in it. I use one on my miniature horse mare, but it's made of stainless steel with german silver inlays.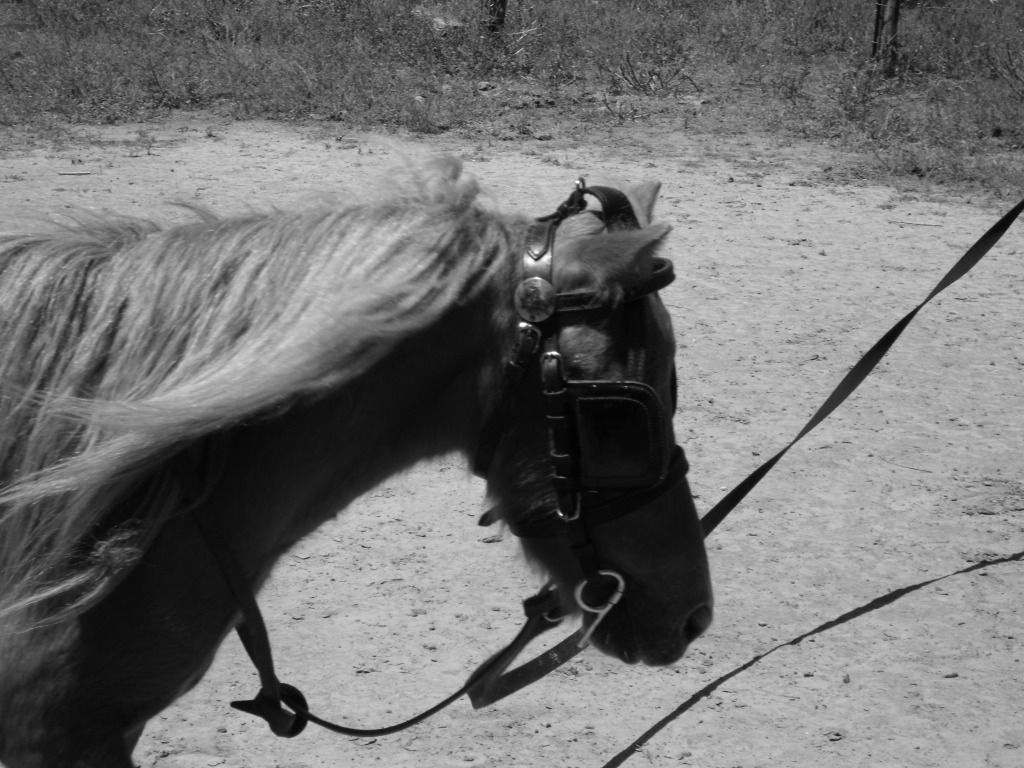 ---
Everyone in your life is meant to
be in your journey, but not all of
them are meant to stay till the end.
What is this bit called?
---
So, my dad got some bits at an auction this last weekend, he bought them for decorations, and this was one of them..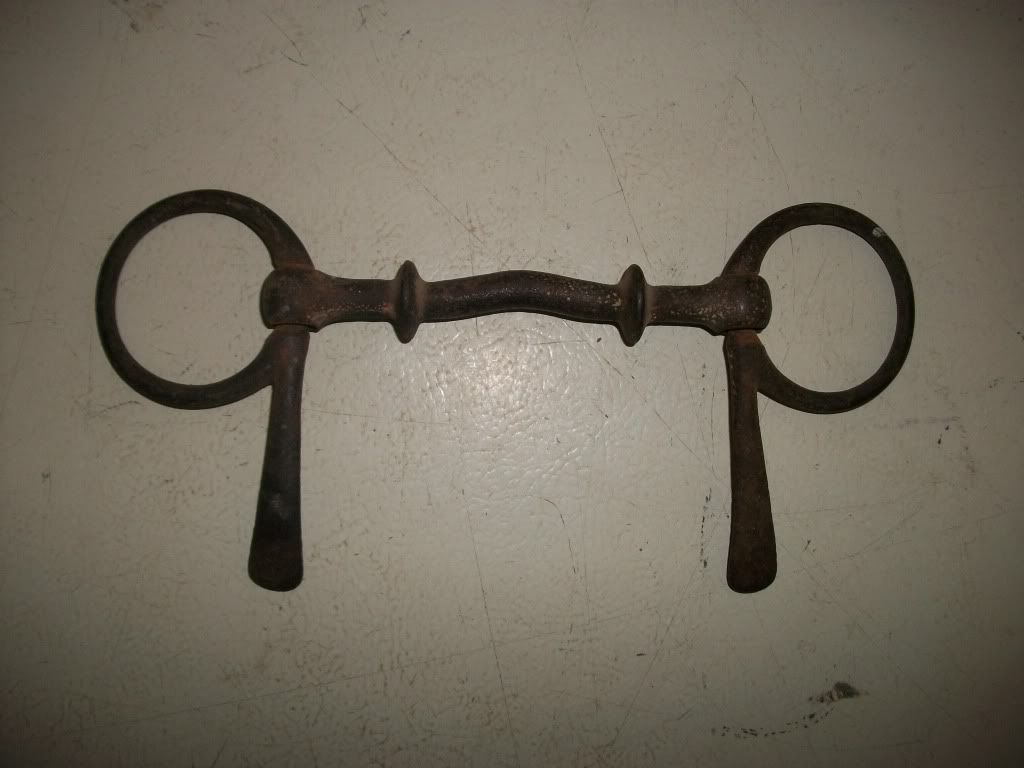 Honestly, I have no idea what this is. If anyone knows anything about it, that would be awesome!
Similar half spoon-cheek bits were used on trotters and pacers a lot in the UK. I've never seen a mouthpiece like this but I suspect the discs either side of the 'port' were intended to keep it central over the tongue.

Unless anyone knows different?
We race Standardbreds and yes it looks very similar to the bits we use but I too have never seen the discs.
Posted via Mobile Device