What do you think of this saddle?
---
Another one of those "Is this a good saddle?" type of threads.
I'm borrowing this saddle from the local tack shop. I'm friends with the owner and she gave me a call and said they got in a saddle she thought might work for me and Palmer. It's a little bigger in the seat then I like, I'm a small person and its a 16.5" seat. However the rough out fenders and jockeys keep me in place really well and I don't feel like I'm sliding around. It seems to fit my horse really well, but I was only able to put it on him once and didn't get pictures yet.
I don't know anything about the brand and haven't found it online. All the saddle says is SADDLEMAKERS and Yoakum, Texas. It almost reminds me of a Circle Y. Its a used saddle, but looks brand new. She'll give it to me for $350 and I can keep it till March 12th to decide if I like it.
What do you guys think?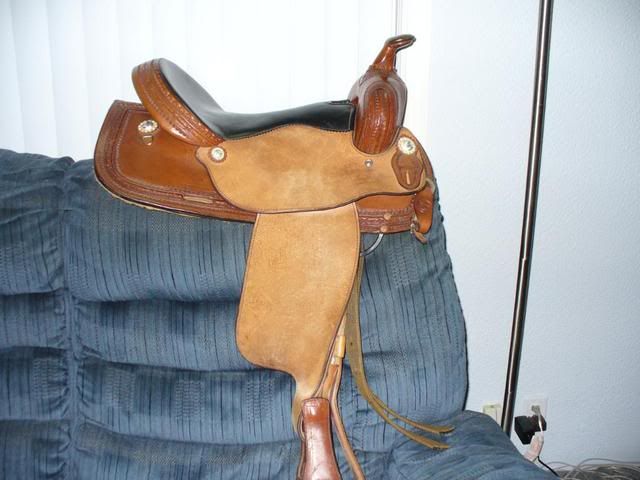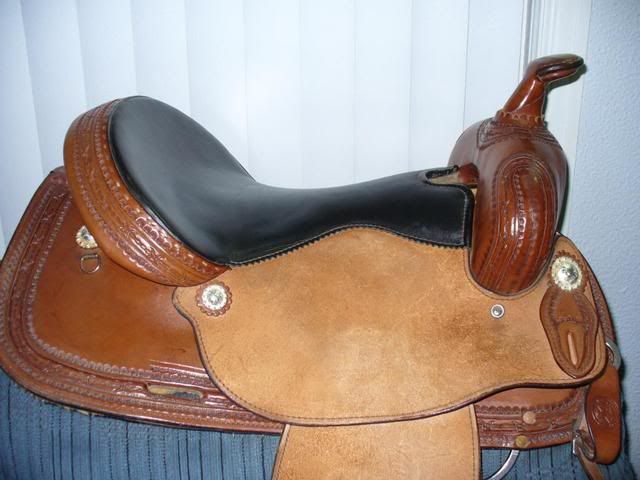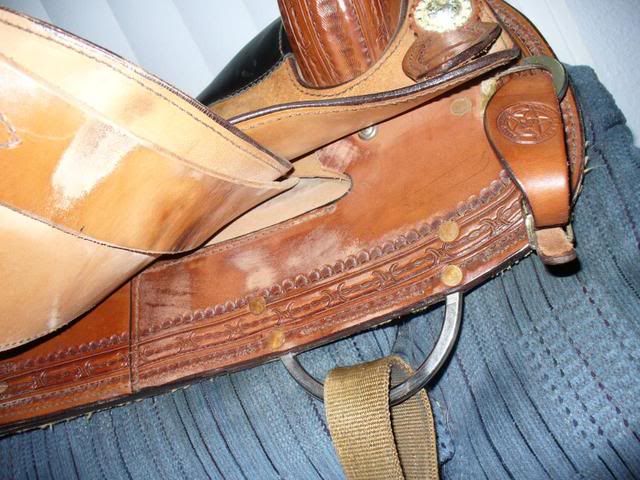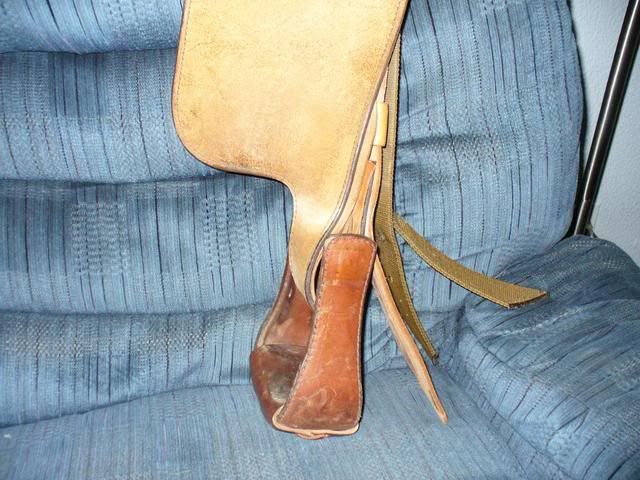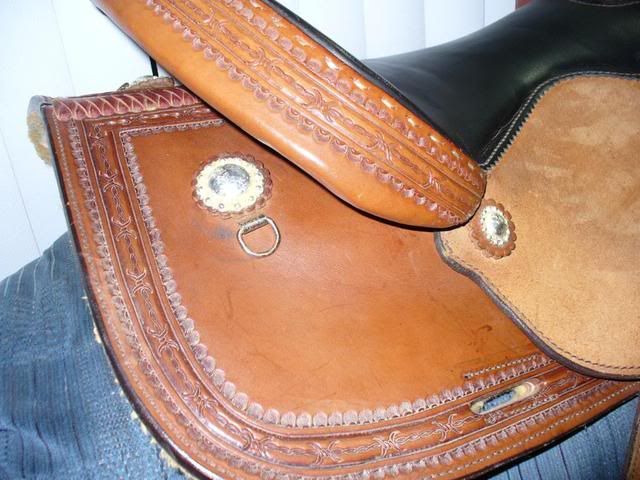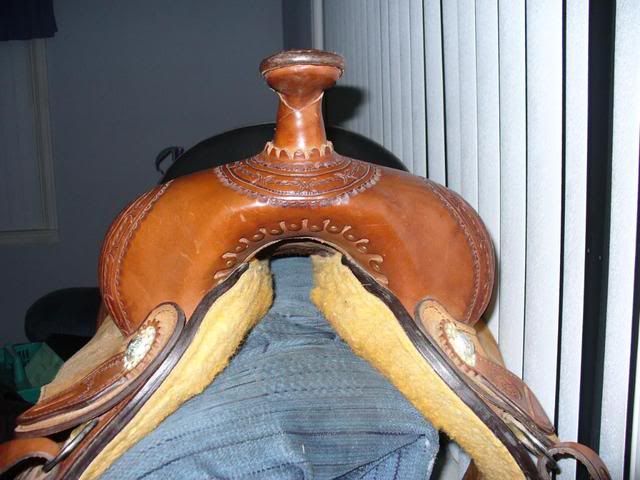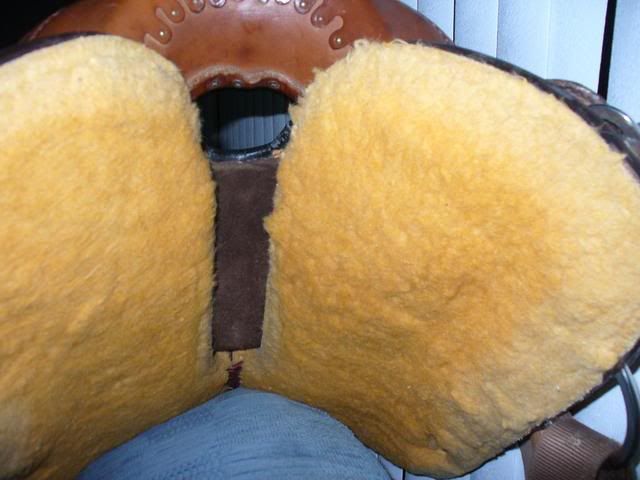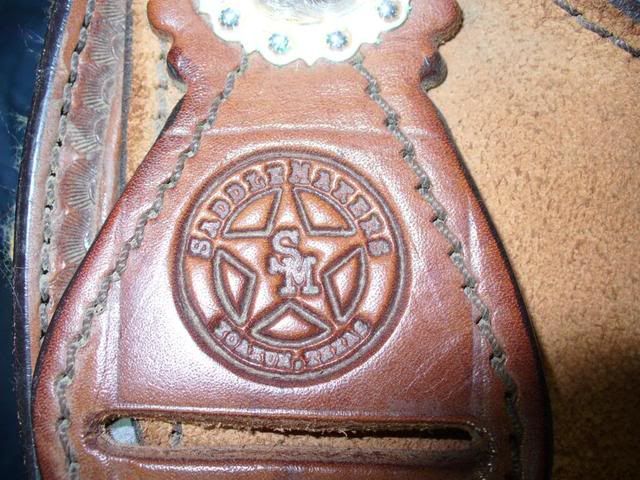 (Sorry, grabbed it from my car to take pics but forgot to grab a stand.
)
.

Looks like a decent Saddle, it has the upgraded fleece

Price is fair



.
---
May all your Trails be happy and safe ones
Kevin
Showing
Join Date: Jun 2011
Location: Cariboo, British Columbia
Posts: 11,937
• Horses:
3
Narrow tree, you got a narrow horse? Rest looks fine.
Yes, narrow and high withered. I took his measurements in to the shop.
Looks like a really nice saddle for $350!
The price seems fair. What kind of tree?
---
I'm not arguing with you, I'm just explaining why I'm right.

Nothing sucks more than that moment during an argument when you realize you're wrong.

It's not always what you say but what they hear.

The tree is important. I looks like a fiberglass covered tree but it's what is under it that is important. If the tree itself is fiberglass, you need to carefully consider purchasing this. Not something I'd buy. If fiberglass covered wood, then it's likely pretty good. I think you will find the leather is quite dry. Something to do with the way the leather is tanned, not good US or Canadian tanned. It looks like semi bars and if you look around you can find a decent saddle in your size range that works for the horse as well.