What kind of saddle is this?
---
I am so horrible with saddle types! I bought this saddle very cheap - I plan on fixing it up and using it. It fits my mare very well. It's also a very old saddle.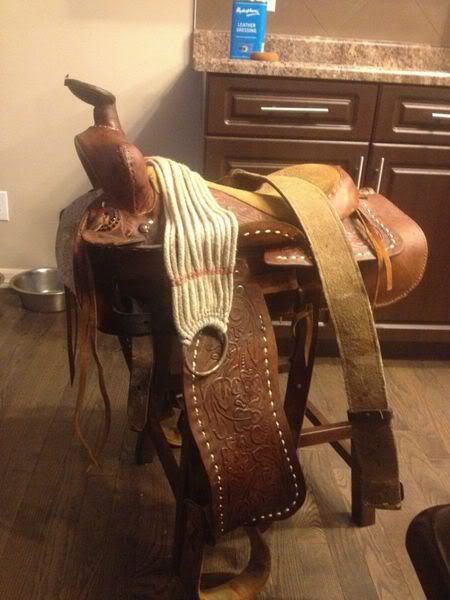 Posted via Mobile Device
---
Last edited by JavaLover; 04-29-2013 at

01:01 AM

.
I dunno . . .
It looks like the leather is pretty dried out. Be sure it is still structurally reliable. You life could depend on that. Looks like an old show saddle. Sorry, but it does not look like a very good quality to me, even tho many old saddles are good saddles.
From what I can see the skirts aren't original as there's no buckstitching. These came out of Mexico and the leather quality isn't great, better than asian tanned but not NA tanned. One major problem with these saddles is that the cantle often broke where it meet the bars because of tree quality. Please thoroughly examine your stirrup leathers for stretched holes for cracking. You need to also see if you can slide them thro the tree 5 or 6 inches so you can check the leather where it wraps around the tree. You may find them unmoveable which means very dry.
I have ridden in it already and checked everything over with no problems. The isn't anything wrong with the leather either, just needs some oiling. I only bought this saddle so I can ride until I buy a roping saddle. I was just wondering what kind it is. Thanks.
Posted via Mobile Device
This is hard to see, but this is the saddle on the original owner's horse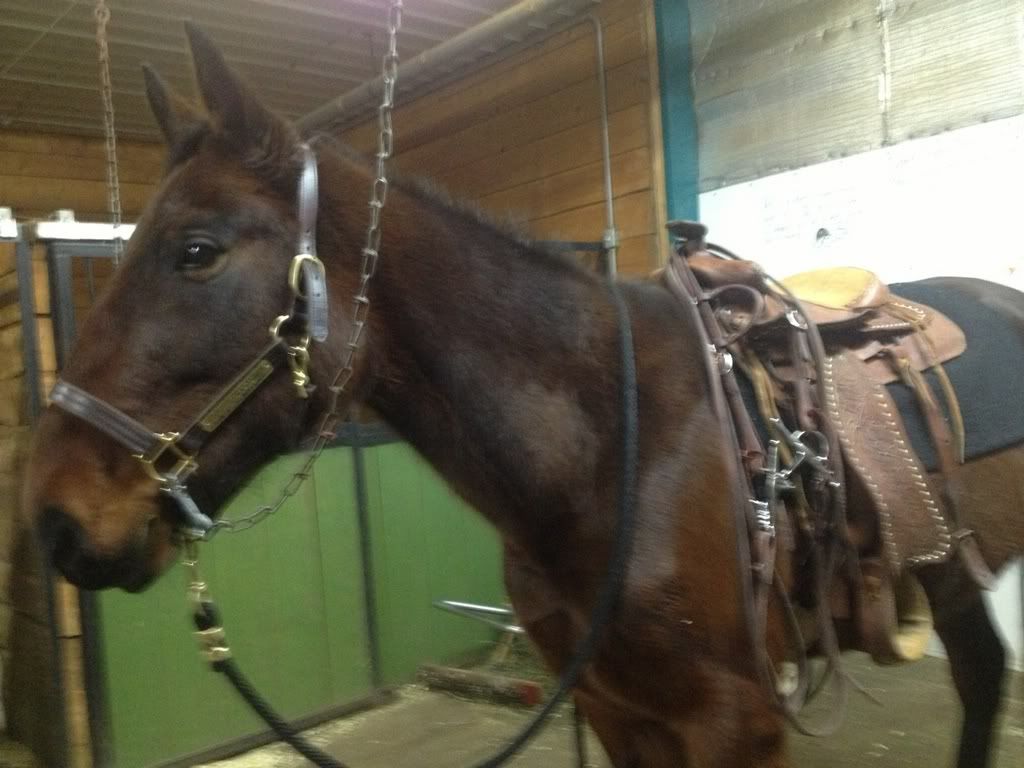 Posted via Mobile Device
---
Last edited by JavaLover; 04-29-2013 at

04:56 PM

.