What's wrong in this picture? -Saddle Fit Critique-
---
Hello, HF!
I'd love if any of you saddle fit experts could give my saddle fit a once over.
The pictures are less than great. The ones I have are of the saddle NOT girthed up, just on her back.
I will try to get some with it girthed this week.
She is not being ridden in this saddle currently, I'm just curious on the fit.
So-- What I see:
-The gullet seems to fit okay? I have about three-four fingers width, but I have teeny fingers. Maybe a little narrow?
-There's something about the panels.....I originally thought the channel was too wide, but now I'm thinking that maybe the panels are too.....full?
I don't know, that's why I'm asking you guys!
Any info appreciated!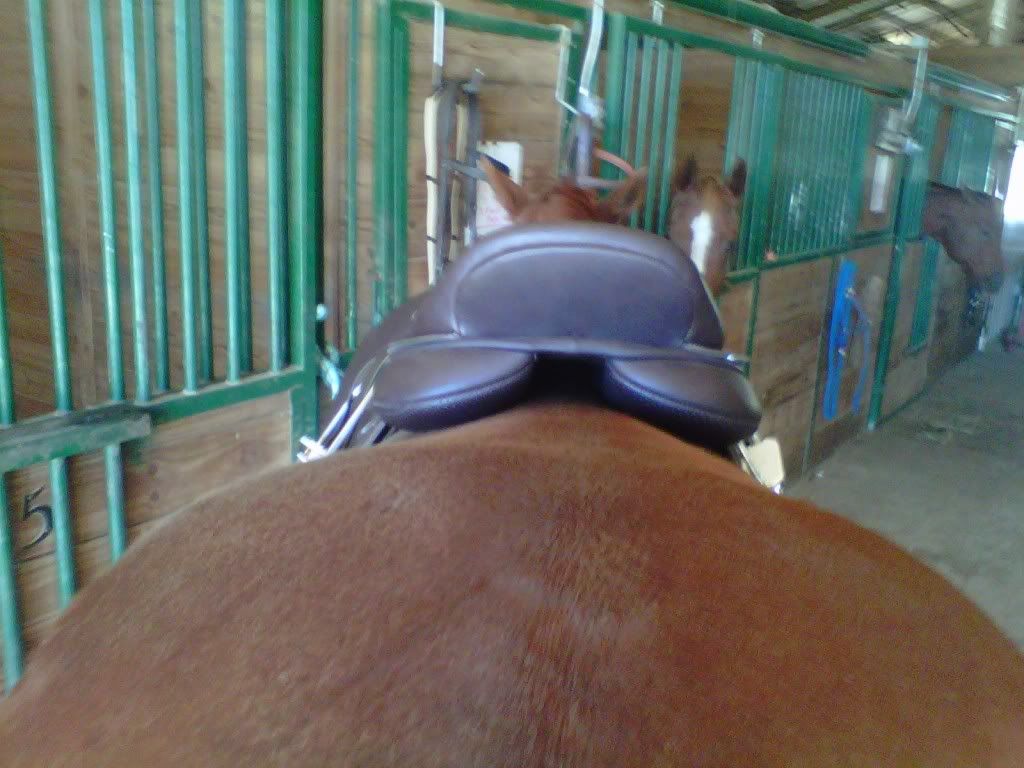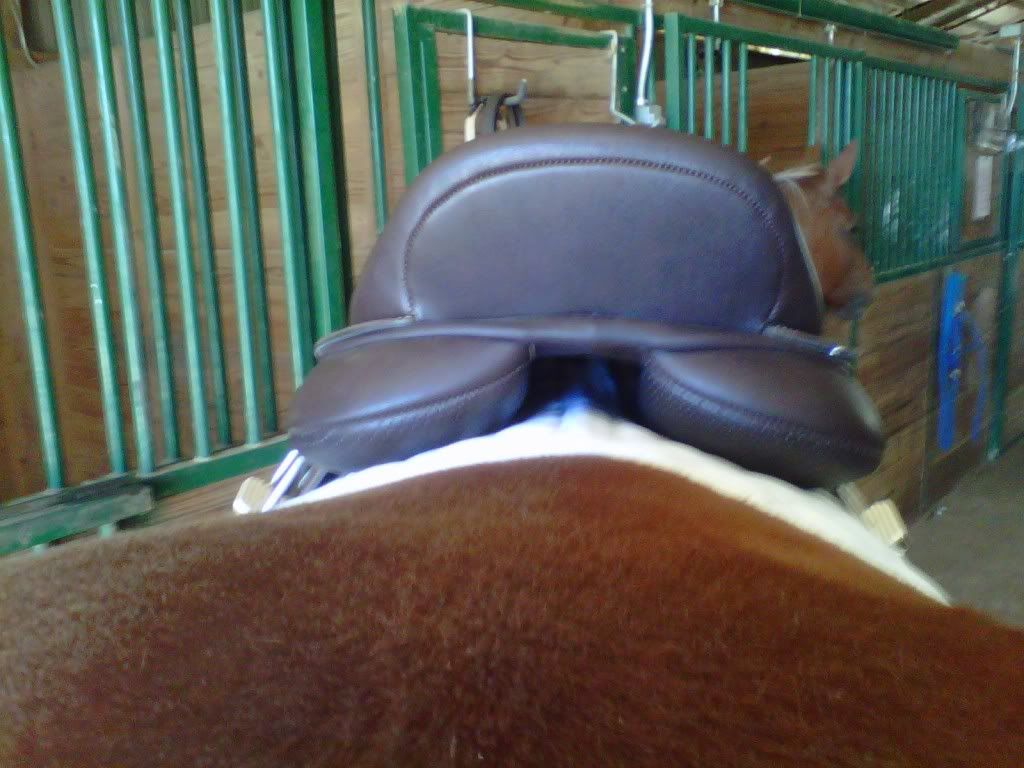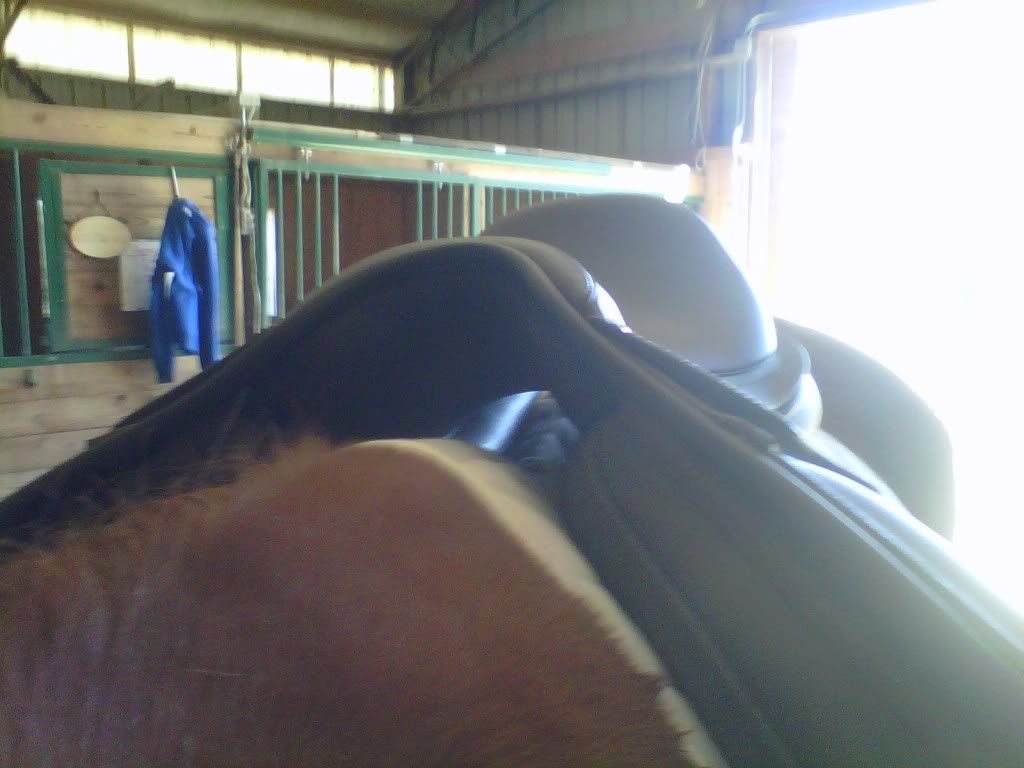 Posted via Mobile Device
Annnnnnyone?
Posted via Mobile Device
You have good clearance and the angles seem to work.
you must have awfully short legs, and someone cut your horn off, and there's nowhere to tie your wine flask and beer cooler .
Actually I ride Aussi and it looks ok, ride her and check the sweat lines.
Thank you both!
That makes me feel a little better.
Posted via Mobile Device
Looks like a decent fit, but nothing tells better than sweat marks :)
I've got another two weeks before I'll be able to test it out and check out sweat marks. She's still being trained!
Posted via Mobile Device
Looks good to me too. Plenty of spine clearance and seems to be properly balanced.
---
You just have to see your distance...you don't have to like it.
It looks good, but a side view would have been good, too. and front edge view. What is the maker? Is it synthetic? air filled panels?
It's a Wintec, so obviously synthetic, but it's flocked, not CAIR.

ETA: I had more pictures with different angles but they didn't turn out. Crappy cell phone pictures.
Posted via Mobile Device
---
Last edited by Sunny; 10-18-2011 at

10:13 PM

.