SOrry to butt in, but curious to know how the sweat marks should look if the saddle fits well.
---
A ride a day keeps the worries away!
Sweat marks should be even on both sides, with no apparent dry spots or uneven rubbing.
thanks :)
---
A ride a day keeps the worries away!
Weanling
Join Date: Oct 2011
Location: Illinois www.saddleonline.com
Posts: 509
• Horses:
1
Hi - I'm chiming in with the others that it looks fine. Its a wintec and the panels may look a bit tubby to you if you aren't used to looking at them, but otherwise you appear to have a good gullet clearance.

Curiosity, if your horse is in training, why don't you have your trainer ride in the saddle and evaluate the fit for you?
Thanks!

I haven't thought to ask the trainer. It's rare that we are at the barn at the same time, but if I catch her I'll talk to her about it.
Posted via Mobile Device
You could always leave a note for the trainer or give her a call too. But it looks like a good fit, I keep getting fooled by these Wintecs today. They look so leather like.
---
Your horse is an extension of you.
Is there any way you could get some pictures of her back without a saddle? Something looks off to me, but before I offer a theory, I'd like to have a better idea of her shape.
Yeap! Here you are.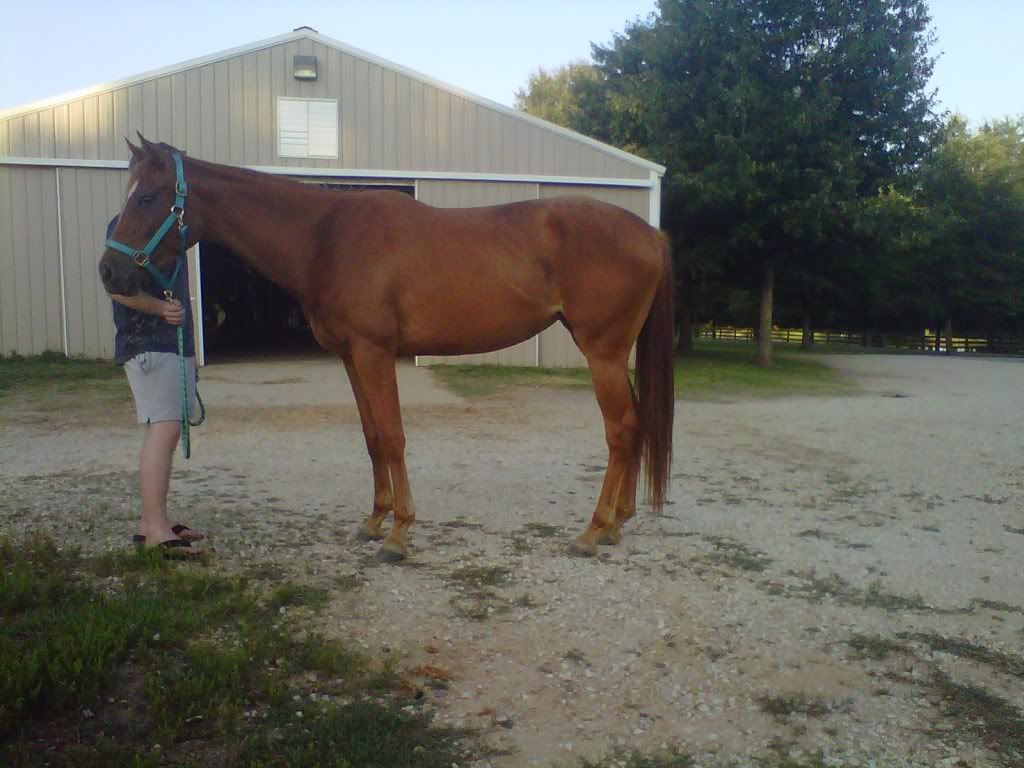 Posted via Mobile Device
Darn, I uploaded some other pics but they didn't show up for some reason...
The only one that showed up is from June, and she's changed a decent bit.

I've always thought something looked a little off but I don't know what.

I have some old pictures of the saddle on her, but I think posting them would be pointless because she has muscled up and developed a lot over that time.
Posted via Mobile Device