Who is the maker of this saddle?
---
There is a HUGE tack sale benefit for a riding and driving club here in Texas, and we had a BLAST! Among the deals, I found a $50 close contact saddle that I couldn't pass up. I really don't need another saddle, but it was $50! It's in great shape with the exception of some of the steel, and was complete with a basely used pair of leathers and irons (I forgot to mention, all I wanted were leathers, LOL!). The owner said that it is not Argentinian, she thought it was made in the UK, but didn't recall exactly what brand it was.
ANYWAY, curiosity is now killing me since the tag under the skirt is almost wiped clean. Here is the saddle (please excuse the towels...I was conditioning it this morning. :0) )
And here is the tag. I THINK I can make out N'S. Does anyone recognize this?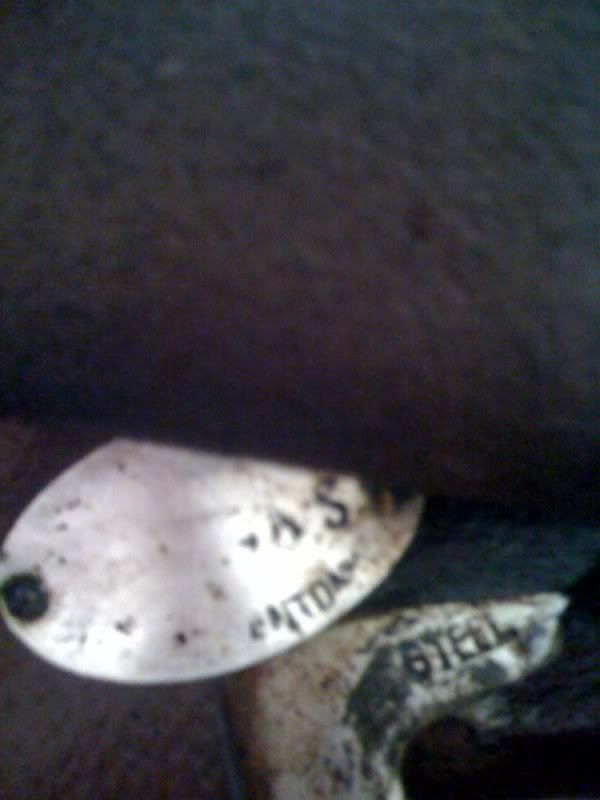 Still no clue on what this saddle is. I was over at my parent's place telling them the story, and my dad, ran his finger across the plate to try to see it better and rubbed off even more! LOL!