why is it so hard to find the perfect headstall!?
---
I've been searching for the perfect headstall for Xairyn for months :/ and the internet at my place is very sporadic, so searching on my phone is pretty irritating!
So I was hoping I could get some suggestions from some friendly HF-ers :)
I'm looking for a pretty sliding one ear headstall with a throatlatch. And NO chicago screws! Snaps or ties only. I want something purdy, of course but may consider a plain one and gluing crystals on it for added purdyness.
A big problem I've found is that the websites that sell nice ones do not ship to Canada, and the ones that do are super expensive to ship. So that's another issue I've encountered.
If anyone can help, I'd appreciate it a lot! Thanks in advance.
And here's a pic of my little booger that needs a new headstall to enhance his cutes.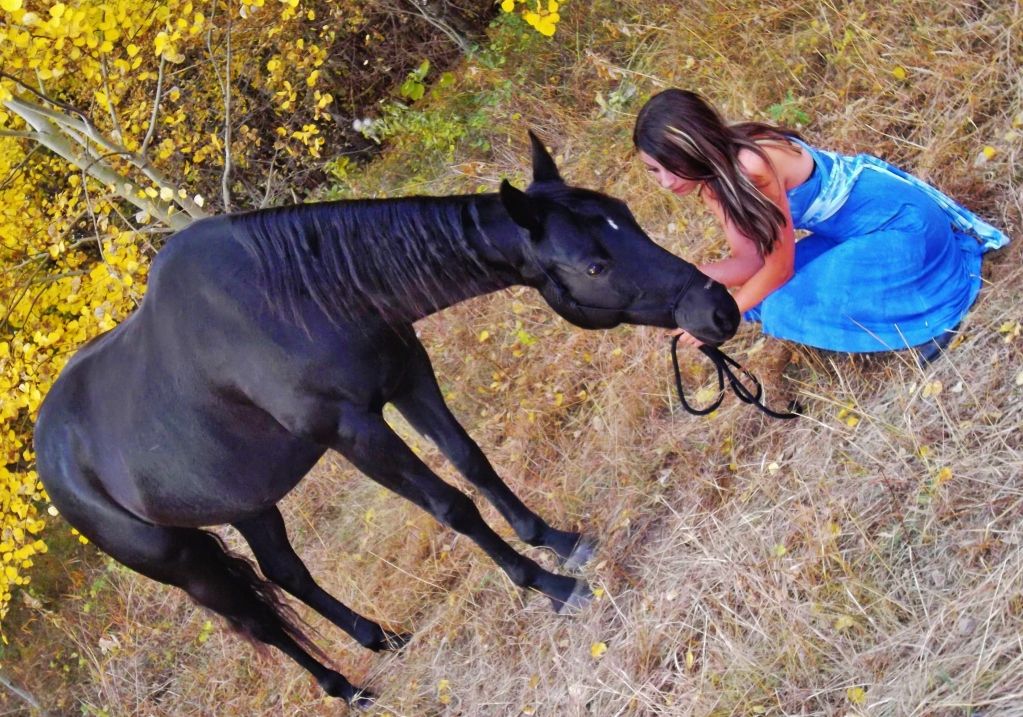 Ok, a few pics because he's so cute and purdy.
Posted via Mobile Device
Have you gone to any local tack shops or tried to find any local leather people that could make you a custom one?
Feed stores or farm stores sometimes have a tack section too. I've bought my last two bling sets at our local ranch and farm supple store and they've been really nice.
You could also search around facebook for a group. Try Tack Swap, if you add me I can add you or if you just want to find it on your own. There might even be a Canadian tack swap page where you can get used already broken in things.
It's a challenge finding something without Chicago screws especially on one ear headstalls. You could always remove the screws and tie some leather, that's what I did on this headstall:
I lost the bridle twice while riding and once while I was just walking my horse, so thank GOD both times I was riding I was on my mare who is safe enough to ride without a bridle and good minded enough to or I would have been in for some serious trouble. Plus they're just a pain in the rear to switch bits on and off...Point is, I feel your pain. LOL. Chicago screws look prettier but bleh, who needs em?
---
Pssh.I didn't pick up the wrong lead
It's called a counter canter...
...A very advanced maneuver.
Yes, exactly and I'll be moving him up to a curb this spring. I live a small town, where amazingly, there is a serious lack of tack stores. The ones in nearby cities are lacking in the western department.

I've been looking on Ebay, and google searching, but I do like to feel tack in my hands and inspect it before I drop my hard earned, scarce $$ on it. I've looked into custom tack, but I just can't justify spending $200 and up on a bridle when there may be other options out there.

Maybe I'm just picky! The tack swap idea is a good one, the thing is, its hard to judge quality by pics on my old blackberry. And the city is an hour away, so I only make it there for good reason.

I've thought of doing the leather strings through the chicago screw hole thingies, but wasn't sure if it would work. Is it secure?

I like the idea of snaps, because of the quickness factor, and ties are not as appealing for me. Buuut I can't be too too picky on a budget :)
Lindsay M. Lavallee is ma facebook name.
Posted via Mobile Device
My leather piece has been on there for a year and never moved. Leather is pretty grippy, it doesn't slide. I just double knotted it and tucked the ends away.

My bridle (same one in the picture) I bought for about $200 and it's not custom, bling stuff tends to get pricey fast.

You could buy plain and bling it yourself. Using the E600 glue and some swazvorski crystals should work but the crystals are expensive too, hence why custom tack is expensive.

I'll add you and then add you to the group.
---
Pssh.I didn't pick up the wrong lead
It's called a counter canter...
...A very advanced maneuver.
I may just do that, bling my own. They seem so expensive, when I can buy a plain bridle with everything I want and high quality and bling it myself.

Is it that easy to just glue them on? Do they come off easily? I can probably find the crystals and glue online for cheap.

Thank you!
Posted via Mobile Device
I live in Canada and I got a MyUs.com account (free) in the US that I get stuff shipped too (Florida) and then they ship it onto me for a small fee......they are really really really good!
Ooooo good idea! I've found some awesome bridles on sale for just over $20 but they don't ship to Canada, so that will be perfect! Thank you!
Posted via Mobile Device
Just remember you get what you pay for with leather...a $20 bridle probably isn't going to feel so good in your hands when you get it.
---
Pssh.I didn't pick up the wrong lead
It's called a counter canter...
...A very advanced maneuver.
Yup, I'm looking for a working bridle and one to jazz up. I'm looking at a stacy westfall bridle that looks great and has everything I want, I'll probably go with that one to jazz up.
Posted via Mobile Device
Hmm I wonder about using crystal rivets instead of glue? Like on this page: www.conchos.com/geswrhri1.html